Latest
It's True! Tamim Iqbal's Fan Account Has More Followers Than His Original One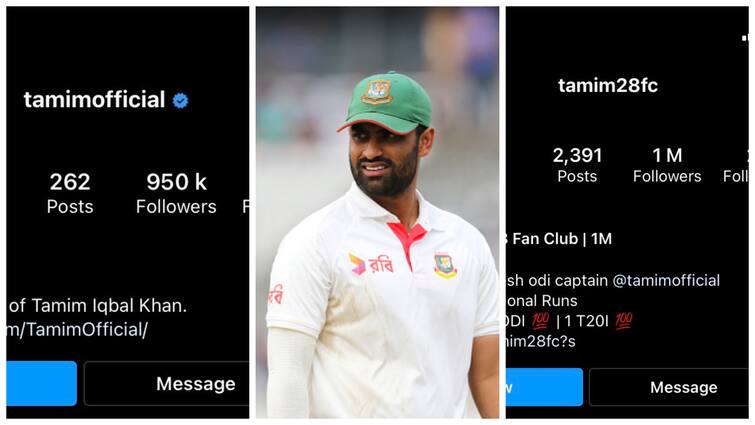 You all must have heard about fan pages on Instagram, Facebook, and Twitter. Fan accounts of celebrities usually have lesser followers than celebrity accounts. But that's not the case with Bangladesh cricketer, Tamim Iqbal. 
Tamim Iqbal's official account on Instagram (@tamimofficial) has 951k followers while one of his fan account (@tamim28fc) has 1 Million followers. Tamim's real account has about 50k fewer followers than his fan account, which is unusual. 
This has shocked some cricket fans while some are making fun of the cricketer. 
Tamim Iqbal is a 32-year old Bangladesh captain who has been representing his country since 2007. He was an 18-year old batsman when he made his debut. He has been relentless, ever since. The Bangladesh opener has scored 7517 runs in 215 ODI matches with an average of 36.84. As a 19-year old, he became the second-youngest player to score a century in ODI.
Tamim is currently playing for Bangladesh in an ODI series against Sri Lanka. Bangladesh won the first match and lead the 3-match series 1-0. Tamim Iqbal is the captain of the Bangladesh team.