LIFESTYLE
Jet Airways to resume domestic flight operations in early 2022; international flights by second half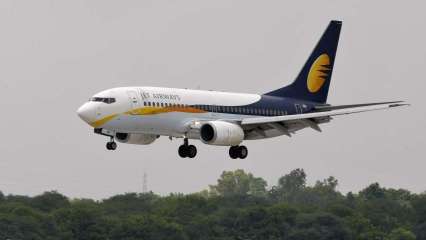 Jet Airways will return to airports next year as the airline is all set to resume its domestic flight operations in the first quarter of 2022, the Jalan Kalrock Consortium said in a recent statement. 
After almost three years, the airline will resume its operations as it is planning to restart with a flight from New Delhi to Mumbai. 
Currently, Jet Airways is working closely to finalise slot allocations and other things with authorities and airport coordinators. The airline will lease a fleet of narrow-body aircraft to resume domestic operations.
In a statement issued on Monday, the consortium said, "The process of reviving the grounded carrier is on track with the existing Air Operator Certificate (AOC) already under process for revalidation. The Consortium is working closely with the relevant authorities and airport coordinators on slot allocation, required airport infrastructure, and night parking."
Murari Lal Jalan, who leads London-based Jalan Kalrock Consortium, said Jet Airways will resume short international flight operations by the second half of 2022, either in third or fourth quarter. 
"Our plan is to have 50+ aircraft in 3 years and 100+ in 5 years which also fits perfectly well with the short-term and long-term business plan of the Consortium," he said.
One of the premier airlines operating in India, Jet Airways was grounded in April 2019 due to financial pressure. The revival plan for the airline was finalised after it got final approval from the National Company Law Tribunal (NCLT) earlier this year.
Acting Jet Airways CEO Sudhir Gaur, who is among the fresh hirings, said, "Jet Airways has already hired 150+ full-time employees on its payroll, and we are looking to onboard another 1,000+ employees FY 2021-22 across categories."