BUSINESS
Kerala startup Katha knows you're an influencer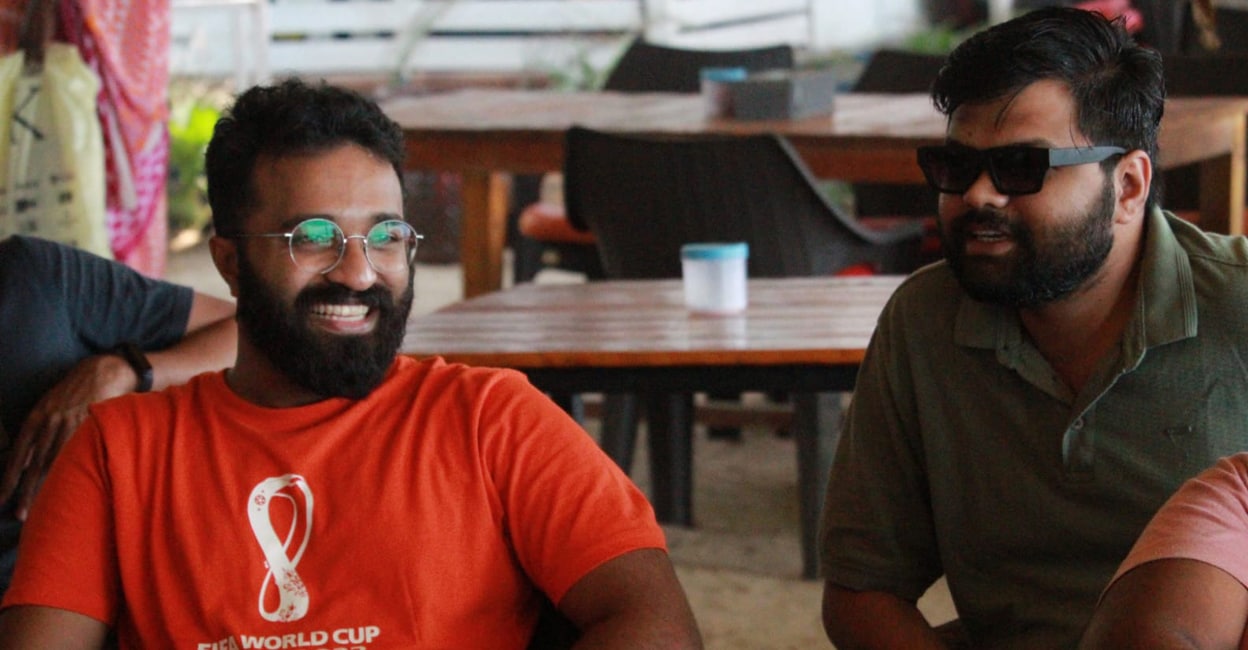 When WhatsApp introduced its 'status' feature in early 2017, its creators might not have imagined it to be an advertising tool. Marketeers across the world in their untiring explorations to influence human behaviour, have unsurprisingly found the advertising potential of your humble WhatsApp status too. A Kerala-based startup is among the players who have realised the power of a picture or a short video that stays on your mobile screen only for 24 hours in marketing a product, be it a gadget, or a packet of milk, a banking service or a film.
Katha Infocome Pvt Ltd, co-founded by Ishan Mohammed of Kasaragod along with Harsh Vardhan Sharma, his classmate at BITS Pilani, is unleashing the potential of personalised advertisement in the rapidly changing and ever-adapting advertising industry. Launched in September 2021, Katha has over the past three years built a user base of 1.25 lakh people. The company claims that has placed over 2.5 lakh ads which attracted a total of 5 crore impressions.
Katha's Unizone platform
Katha's business model is simple, yet innovative. The company ties up with its clients who want to use Katha's user base which functions as a personalised advertising platform. Katha has developed a platform – Unizone – where the users can find the content to be posted as status on their WhatsApp accounts. The users are paid on the basis of the views the status attracts. The company paid around Rs 30 lakh to its users in the past six months. The company finds its revenue directly from the clients.
Users can access the platform with a login id. They are also sent notifications when the company has a content suitable for a target group. The campaigns are often planned for target audiences based on age, region and gender.
"We consider everybody as an influencer in their own circles. We understand that campaigns through WhatsApp status have the power of word of mouth publicity. Such campaigns definitely have an impact on the target audience," Ishan told Onmanorama, revealing his strategy.
From news to ad
Katha is Ishan's second venture. In 2019, he had co-founded munshiG, an accounting-cum-communication platform. He later exited it following an internal arrangement. Katha was started with an entirely different concept. It initially offered the service of an automated assisting technology for smaller media outlets to create and present news content in Malayalam. At a later stage, it turned to 'status marketing' realising the scope of the untapped avenue in Kerala.
Katha found its initial investments from whom Ishan calls his "angel friends". He said the company was already at a break-even point. The startup, registered with the Kerala Startup Mission (KSUM), has won a Rs 15 lakh innovation grant from the government agency. It has also been selected for the Startup India Seed fund.
The company, according to Ishan, recorded a turnover of Rs 50 lakh in the last fiscal and is eyeing business worth Rs 2.5 crore this financial year. Its user base has been increasing at a 25-30 per cent rate on a monthly basis.
Katha's clients include Wonderla, Punjab National Bank, Muthoot Finance, Milma and Ajmal Bismi. It had also run campaigns for films including Neelavelicham, Higuita, Thrishanku and B32-44.
Upcoming Dileep-starrer Voice of Sathyanathan has also signed a contract with Katha.
(Startup Saturday is Onmanorama's weekend series featuring promising startups from Kerala. Find the previous stories here.)