HEALTH & FITNESS
Keep Up Your Christmas Spirits With Raisins And Dried Fruits Cake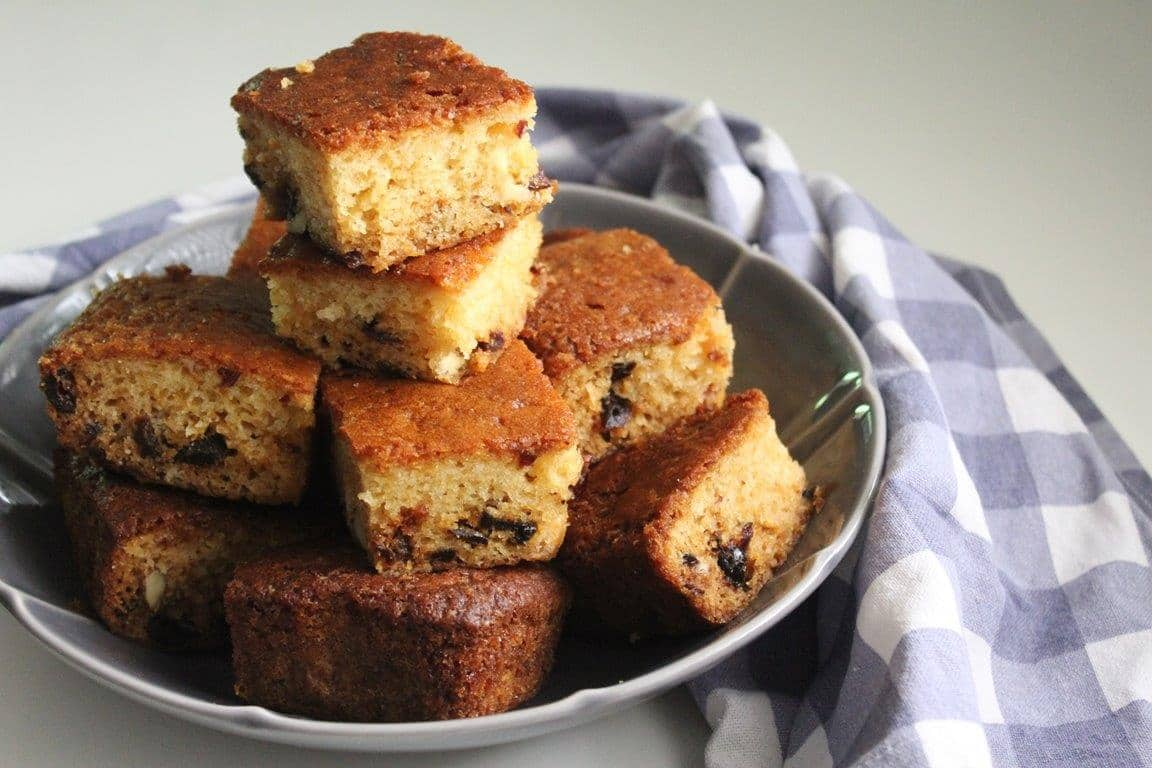 You can take comfort in the simple fact that good food creates full bellies and happy people, and that's the goal you try to meet.
Christmas is the most anticipated holiday all around the world. In addition to all the decorations with lights and Christmas trees, people wait for delicious food and tasty desserts. Christmas is when everyone stays for celebrations, family reunions, memories, music and good food! Imbued with the spirit of love, sharing and togetherness, Christmas touches everyone's hearts.
The main motive for the preparation of the festival lies in delicious food. People getting along and sharing great food are at the heart of Indian celebrations. Every Indian family defines a feast in its unique way. So we find ourselves reaching to all things that are warm and tasty.
Keeping in mind the spirit of Christmas, feasts with delicious food items light up excitement and anticipation for everyone on those chilly nights. So what is better than celebrating this particular time of the year with a food you cook for yourself and your family? You can take comfort in the simple fact that good food creates full bellies and happy people, and that's the goal you try to meet.
Ingredients
Refined Flour – 225 grams
Butter – 400 grams
Sugar – 175 grams
Egg – 8 Nos.
Baking Powder – tspn
Caramel Colour – Impart the desired colour
Cloves – 4
Cinnamon – 1 stick
Cardamom Green – 2
Nutmeg powder – tbsp
Ginger powder – tbsp
Golden Syrup or Honey – 100 ml
Whisky – 25 ml
Rum – 40 ml
Brandy – 40 ml
Raisins And Dry Fruits
Orange Cut Peal – 100 Gms
Crystallized Ginger chips – 100 Gms
Broken Cashewnut – 100 Gms
Kishmish – 100 Gms
Tutty Fruity – 500 Gms
Glazed Cherry – 125 Gms
Black Currant – 100 Gms
Almonds – 100 Gms
Rich Dry Fruits Cake: Baking Method
Make the spice mix: Roast cloves, cardamom, and cinnamon on low flame, grind them into a fine powder and mix with nutmeg and ginger powder.
Chop all the dry fruits and raisins into small bits. Pour the Rum, Brandy, Whisky and Golden Syrup into tutty fruity and dry fruit mix and soak for 20- 25 days to allow fermentation of the fruit bits that enhance the richness and flavour.
Add sugar and whisk till it gets creamier and fluffy.
Gradually add eggs one by one while whipping. Add caramel colour to enhance the colour.
Mix baking flour and baking powder and gradually add the flour to the batter using a spatula.
Take the soaked fruit mixture and sprinkle some refined flour on the soaked raisins and nuts. This ensures that the raisins and nuts are spread evenly in the cake. Otherwise, you may find the fruit and nut mix towards the bottom surface of the cake after baking.
Add spice powder to the cake mixture and beat gently.
Preheat the oven to 175 degrees Celsius. Line the cake pan with baking paper that fits the pan base and the interior surface.
Transfer the cake mix and bake for 40 minutes
Cool in the cake pan and bring it to room temperature.
Before serving, prick holes on top of the cake, and sprinkle a tablespoon of Rum or Brandy over the cake. Cut the cake into even slices and serve.
Wrap well with parchment paper and foil cover for storage.
Total Wellness is now just a click away.
Follow us on
window.addEventListener('load', (event) => {
// $(document).ready(function(){
$('#commentbtn').on("click",function(){
(function(d, s, id) { var js, fjs = d.getElementsByTagName(s)[0]; if (d.getElementById(id)) return; js = d.createElement(s); js.id = id; js.src = "//connect.facebook.net/en_US/sdk.js#xfbml=1&version=v2.3"; fjs.parentNode.insertBefore(js, fjs);}(document, 'script', 'facebook-jssdk'));
$(".cmntbox").toggle();
});
// });
});