BUSINESS
Kerala Budget: Rs 600 cr subsidy to give impetus to rubber sector, Rs 971 cr outlay for agriculture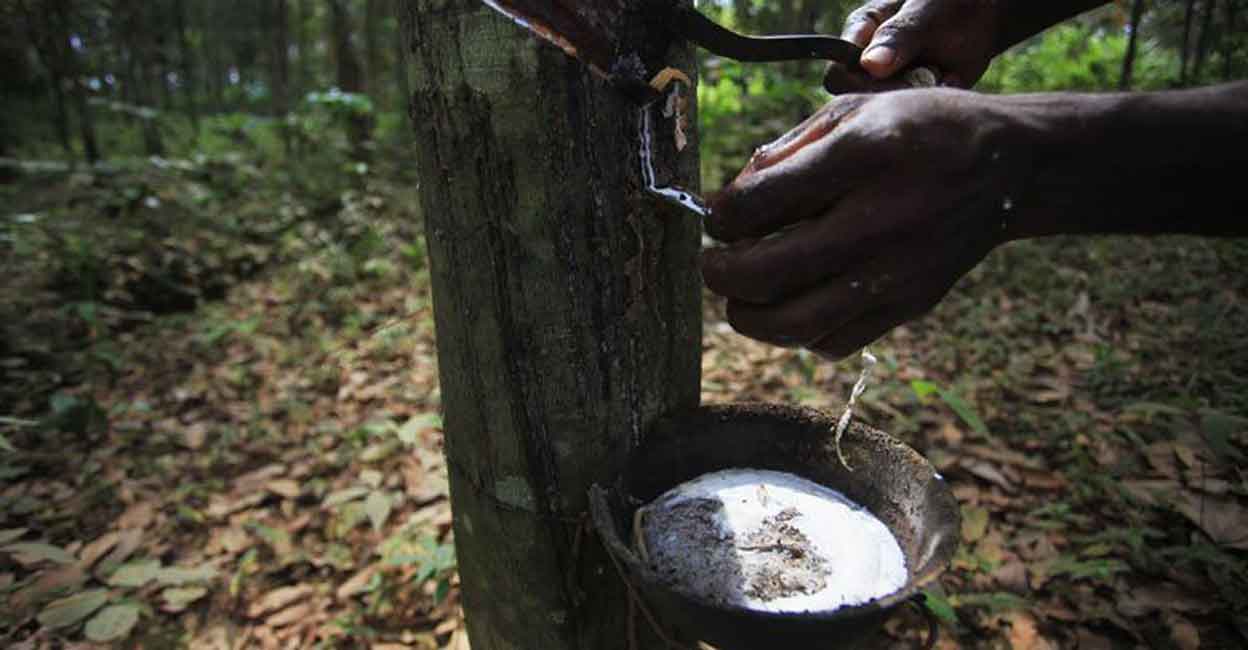 Thiruvananthapuram: Kerala Finance Minister KN Balagopal announced a rubber subsidy of Rs 600 crore on Friday during the State budget presentation.
The outlay is expected to give a much needed impetus to the rubber sector, one of the major cash crops in the State.
According to the Economic Review tabled on Thursday, rubber occupies a significant percentage of the gross cropped area (21.8%) following coconut (30%).  The production of rubber had increased by 7.14% in 2021-22.
The average yield of rubber measured in terms of tapped area increased from 1,442 kg per hectare to 1,472 kg per ha for rubber in 2021-22. 
According to the Economic Review, increase in yield along with the increase in tappable area and improvement in percentage of area tapped over the previous year contributed to the increase in natural rubber production.
The Rubber Production Incentive Scheme and its enhancement to Rs 170 per kg and
remunerative price throughout the year can be the factors for improvement in production.
The performance of rubber in the State has shown improvement in the last five year period in terms
of production and productivity. The production increased from 5.4 lakh tonnes in 2017-18 to 5.57 lakh tonnes in 2021-22.
The Finance Minister also allocated Rs 971 crore for agriculture. The Minimum Support Price of coconut was also increased by Rs 2 to Rs 34 in the budget.
Other allocations
Crop Insurance: Rs 30 cr
Vegetables: Rs 93.45 cr
Coconut: Rs 69.95 cr
Rice: RS 95.1 cr