LIFESTYLE
Kerala Class 11 exams 2021 postponed: SC said THIS about the conduction of physical exams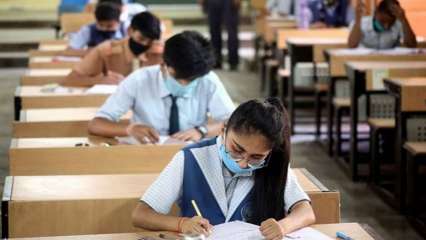 Most of the states in India ended up cancelling the board exams this year in schools, due to the second wave of the COVID-19 pandemic. While Class 11 exams were also cancelled in most of the states, the government of Kerala unexpectedly decided to conduct the Plus One exams in the state this year.
The Supreme Court stepped in and decided to stay the conduction of the Kerala Class 11 exams 2021 in physical mode this year. The exams stand effectively postponed, as per the announcement of the Supreme Court. The exams were scheduled to commence on September 6.
The number of COVID cases are currently on the rise in Kerala said the Supreme Court, as it asked the government whether it had taken the COVID situation into consideration before deciding to conduct offline exams in the state. Thus, the Kerala Class 11 exams 2021 in physical mode stand postponed for now.
The Supreme Court announced that the final decision regarding the conduction and schedule of the Class 11 exams in Kerala will be taken on September 13, when the hearing can resume. Till then, the government cannot conduct any exams in physical mode.
The order issued by the Supreme Court states, "Prima facie we find force in the submission made by petitioner that state government has not seriously considered prevailing situation before having physical exam proposed to be conducted in September this year. As we couldn't get a satisfactory response from the counsel for the state in this regard, we grant interim relief staying offline exam till nest date of hearing. List the matter on 13 September."
The apex court, while questioning the decision of the Kerala government, said, "Give us an assurance. And then even if one case is reported then we'll hold you accountable." To this, the government replied that they cannot assure such a thing and so, the Class 11 examinations stand postponed for the time being.
The Supreme Court bench said that the children cannot be exposed to the risk of being infected with the virus. Kerala currently accounts for 70 per cent of the country's COVID cases, the bench said.