CITIES
IMD revises rain forecast; Red alert in Ernakulam, orange alert in 11 districts today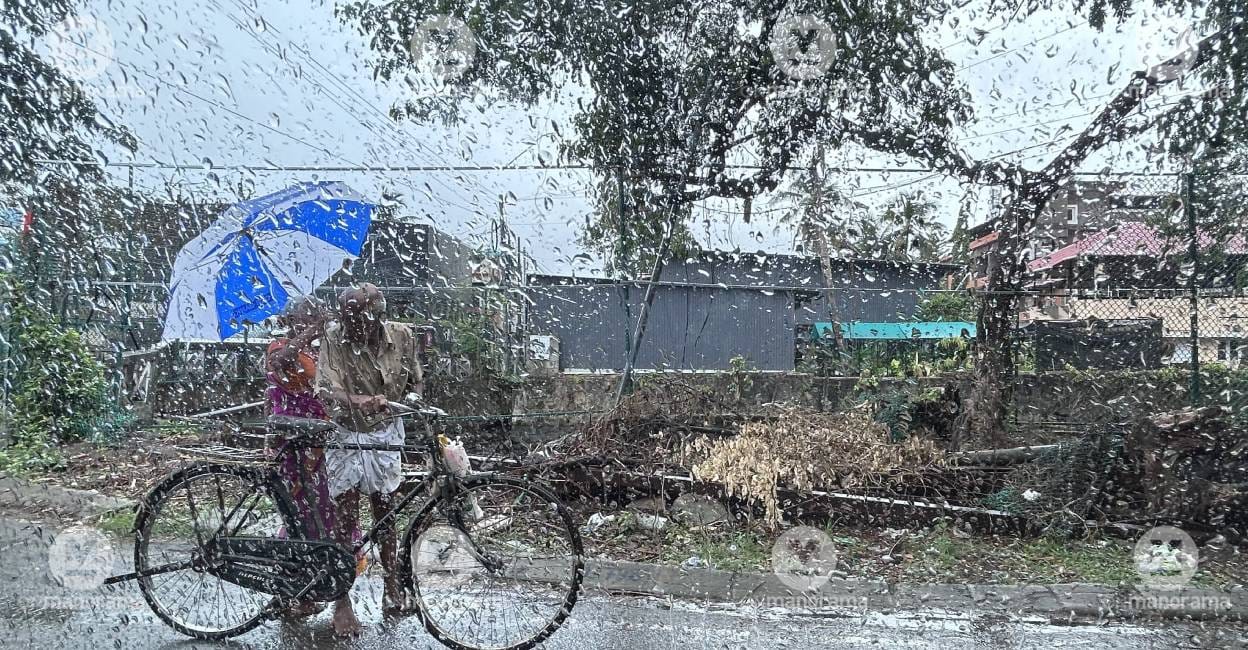 Thiruvananthapuram: Intense spell of rainfall is continuing across Kerala from the wee hours of Monday. The India Meterological Department has issued fresh alerts as most of the districts especially in southern Kerala recorded extremely heavy rainfall. IMD has sounded a red alert in Ernakulam on Monday. Extremely heavy rainfall is expected in this district.
Thiruvananthapuram and Kollam districts have been placed under yellow alert while a yellow alert has been sounded in the other 11 districts.
Heavy rain is continuing in Kochi leaving low-lying areas flooded. A fishing boat capsized in the heavy rain in Kollam's Azheekal. Fishermen on the boat had a narrow escape after people in other boats swiftly acted to rescue them.
IMD has predicted that heavy rainfall will continue in Kerala for the next five days. The cyclonic circulation over the Bay of Bengal and the presence of an off-shore trough on the Kerala coast reportedly intensified the rainfall in Kerala.
Fishermen are advised not to venture into the sea as squally weather wind with wind speed reaching 40-45 kmph gusting to 55 kmph is likely along and off Kerala coast, alerted IMD.
Traffic was interrupted in several places after trees fell over road in the heavy rains.
Though IMD has forecast deficient rainfall in this monsoon in Kerala, it is learnt the state will receive heavy downpour in the next days. Public is advised to exercise extreme caution as there are chances for landslides, mudslides and floods.