LIFESTYLE
Kochi's Bronze Age promises an aesthetic uplift to your home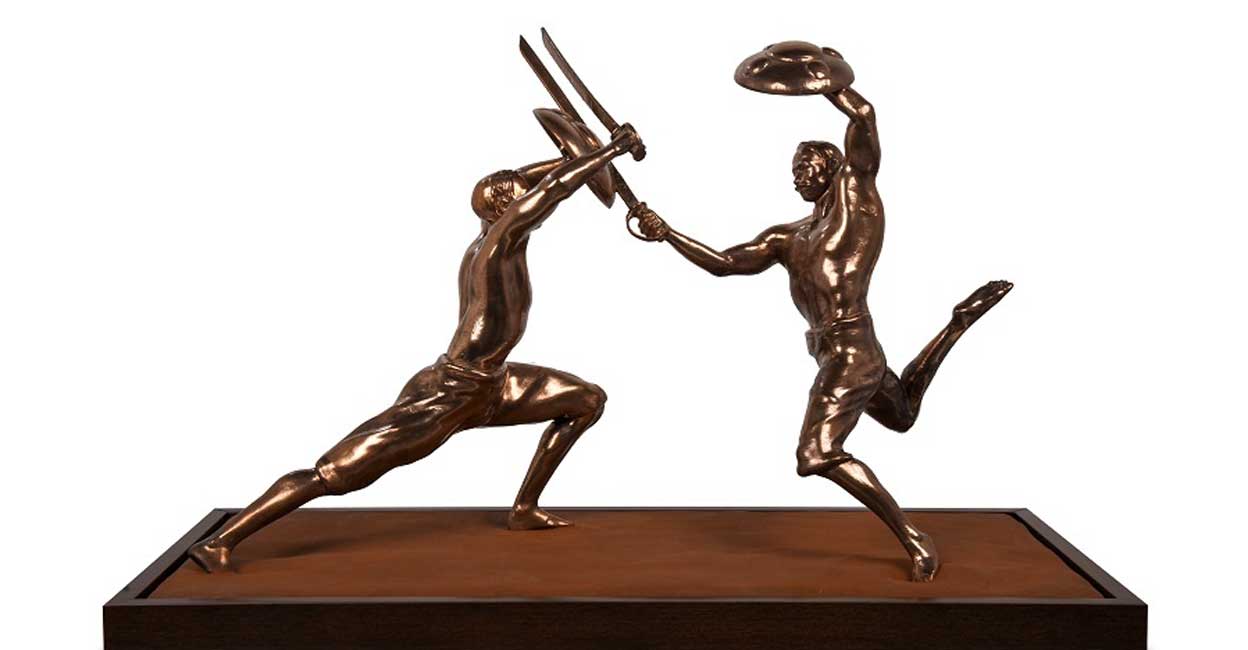 It's 'Bronze Age' in Kochi again, and it's so beautiful and advanced. Bronze Age Sculpture Foundry, an art gallery which specialises in fine art sculptures and collectable crafts, is trying to redefine Kerala's architectural aesthetics with a renewed sensibility rooted deep in the southern state's cultural heritage.
Founded by Renny Jacob, an art enthusiast businessman from Kanjirappally who established Kochi's famed Wallframes Fine Art Gallery way back in 2000, Bronze Age focuses on creating customised sculptures that can elevate a space's aesthetic appeal and functionality in tune with the changing times and tastes.
<!– –>
<!–


–>
Bronze Age's gallery at Kadavanthra in Kochi showcases its products, including sculptors in various media, artefacts and 24-carat idols in all its fineness. The sculptures can be found in clay and mixed media.
<!– –>
<!–


–>
"Sculpture is often regarded as one of the best expressions of the cultural heritage of a community or region. It serves as a tangible representation of the ideas, beliefs, and values that define a particular culture. Sculptures can depict historical events, important figures, mythical tales, and traditional practices, offering a visual narrative that tells the story of a community's past. Through sculpture, cultural traditions and customs are immortalized, allowing future generations to connect with their roots and appreciate the depth of their heritage. By preserving and showcasing their cultural heritage through sculpture, communities can ensure that their traditions and identity continue to thrive and evolve in the modern world," said Renny, a chartered accountant-turned-businessman, told Onmanorama, explaining his passion for the medium.
"We believe our gallery is set to become a hub for artists, collectors, and art enthusiasts alike," he said. Renny's interest in art, especially in sculptors started when he was a child. He was initiated into the world of visual arts by his grandfather who used to make wooden sculptors.
<!– –>
<!–


–>
Renny's daughter-in-law Neenu Varghese Joe is handling the operations of the gallery while artist Sujaya curates the gallery.
Bronze Age's idea of approaching each piece of sculpture as a cultural expression is evident in the works displayed in the gallery. One of them is a beautiful depiction of a 'panchavadyam' performance, an ensemble peculiar to Kerala's traditional art space. The work featuring a 'kalarippayattu' performance and the one paying a tribute to the forces who rescued Kerala from the 2018 deluge is notable for the way they have captured live moments in metals. The elephant with the mahout and a woman with her cow are two distinct Bronze Age works that stay true to the gallery's vision of capturing Kerala's culture in sculpture. Apart from a wide range of original works, the gallery also offers recreations of classics from across the world and miniatures of Indian mythological sculptors.
<!– –>
<!–


–>
Bronze Age engages in-house and freelance artists to create the sculptures while most of the ideation takes place internally.