LIFESTYLE
School Kalolsavam: Know traffic restrictions in Kozhikode, designated parking spots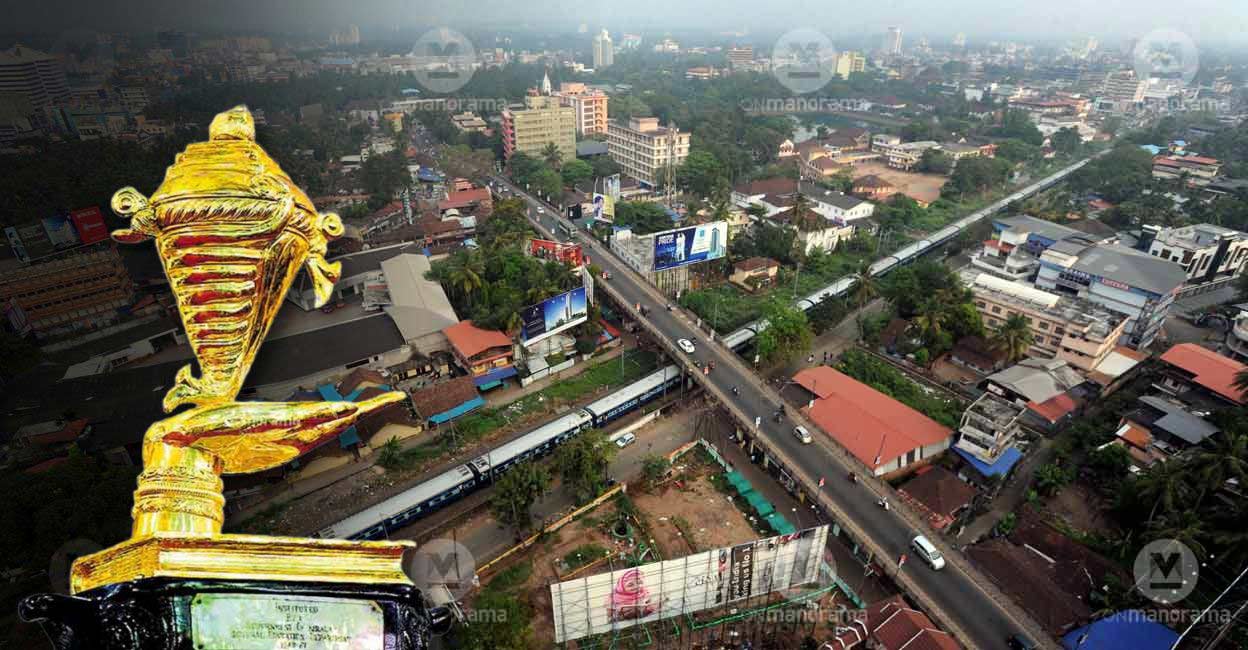 Kozhikode: With around an additional two lakh people expected to reach the city in connection with the ongoing State School Arts Festival (Kerala School Kalolsavam), the police have imposed traffic restrictions and issued certain guidelines for vehicles. Moreover, parking has been arranged at 11 grounds and seven schools near the stages of the festival.
Public transport
According to the police, restrictions for public transport vehicles will be in force till January 7. Transport vehicles arriving from Kannur side have to enter the city taking the West Hill Chungam-Karaparamba-Eranhipalam-Arayidathupalam route. However, city buses have been exempted from this restriction. Visitors heading to watch the Kalolsavam from Kannur side should alight at Chungam.
Meanwhile, buses reaching Kozhikode from Kuttiyadi and Perambra areas have to travel along Pooladikunnu Junction, Vengeri Junction, Malaparamba, Eranhipalam and Arayidathupalam to enter Kozhikode city. Visitors to the Kalolsavam from Kuttiyadi and Perambra have to get down at Pooladikunnu and board city buses. They can alight from the city buses at Chungam to reach the Kalolsavam venue.
Big vehicles travelling to Kozhikode city from Kannur side have to turn to the Bypass from Vengalam Junction and take the Vengeri-Malaparambu route.
At the same time, all vehicles from Kannur area heading to other districts have to travel along the Bypass Road and avoid entering Kozhikode city.
Venues, parking areas
The police have designated specific parking areas for each Kalolsavam venue to ease traffic movement during the event. The venues and respective parking areas are:
• Main Venue (Vikram Maidan) – West Hill Technical School Ground and Polytechnic Ground.
• St. Michael's School, West Hill – Engineering College Ground, West Hill.
• Physical Education Centre – Centre ground and Vengeri Vegetable Market ground.
• Govt HS, Karaparamba – Vengeri Vegetable Market compound.
• Eranhipalam Markaz – Sarovaram.
• GVHSS, Nadakkavu – The ground opposite Malayala Manorama.
• Providence School – North Beach.
• St Vincent Colony – Opposite Sarovaram Junction.
• S K Pottekkatt Hall – Parayancheri Boys School ground
• Zamorin's (Samoothiri) School Hall – Zamorin's ground.
• Zamorin's ground – Zamorin's ground.
• Achuthan GLPS – Achuthan GLPS Girls Ground.
• Parappil MMH – Kothi South Beach.
Parking near stage
At some venues, the parking space is adjacent to the stage itself. They are: Govt Ganapath HSS; Achuthan Girls' School; Gujarati Hall; St Joseph's Boys' School; St Joseph's Anglo Indian School and St Antony's LP School.
One-way traffic
The police have also informed that only one-way traffic will be allowed along the following roads during the Kalolsavam days:
• The road in front of Zamorin's Ground at Tali. Entry is banned for vehicles from Tali Road to Chintavalappu.
• No entry for vehicles from Annie Hall Road Junction to Chalappuram.
• The road from Bombay Hotel Junction to St Joseph's School will be one-way. However, entry will be allowed for Kalolsavam vehicles.
• One-way from Court Road Junction to Tagore Hall. Here also, entry is allowed for Kalolsavam vehicles and local residents.