LATEST
At least 16 dead, dozens injured in shootings across the U.S. over Memorial Day weekend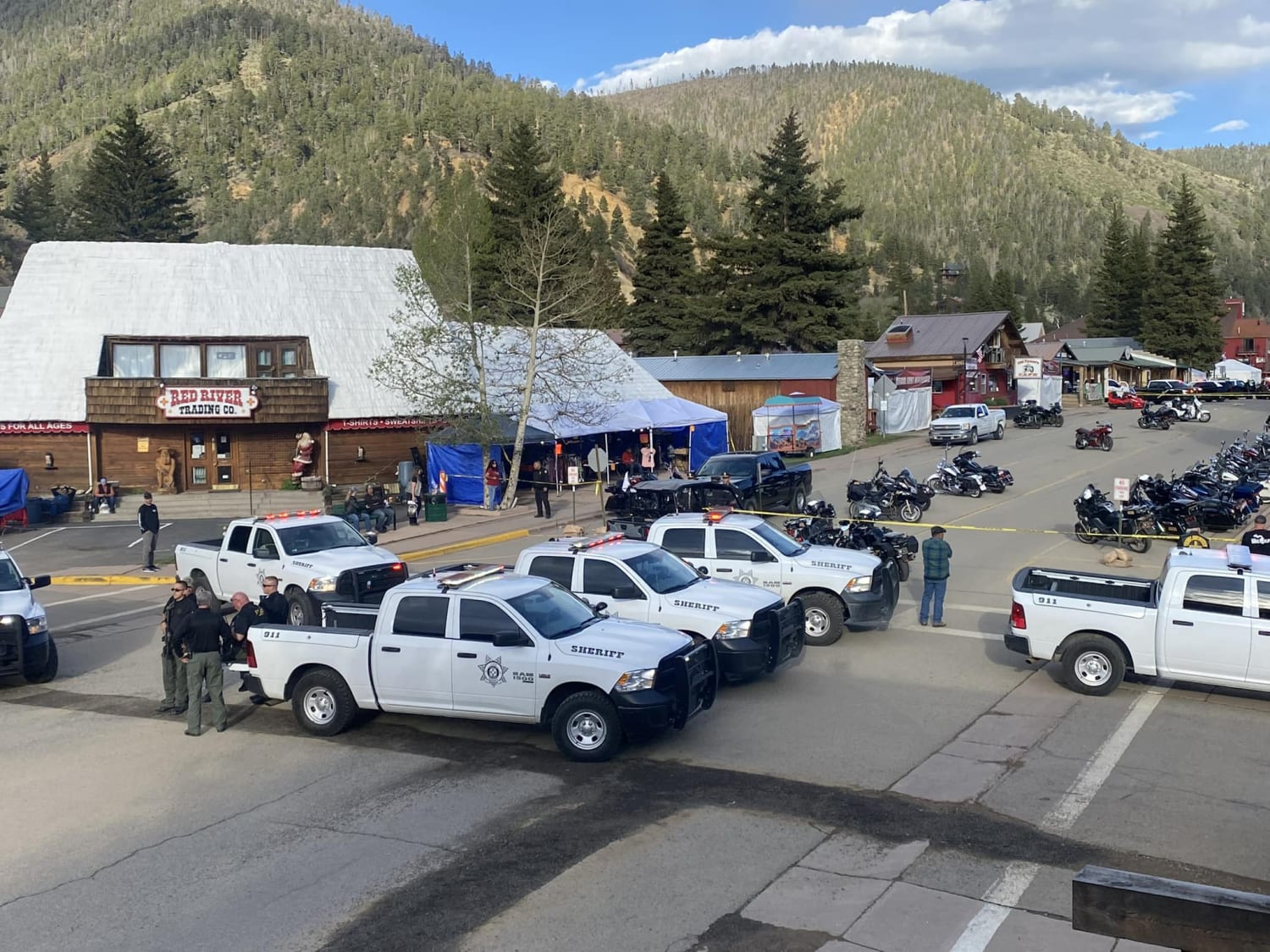 A spate of shootings across the United States left at least 16 people dead and dozens injured over Memorial Day weekend.
The gun violence occurred at beaches, high schools and motorcycle rallies, among other locations, across at least eight states. The victims ranged in age from teenagers to those in their 60s.
Among the first reports of gun violence over the holiday weekend happened on Friday afternoon when Telemundo Chicago cameras caught a confrontation between two groups of people on Chicago's North Avenue Beach, NBC Chicago reported. The altercation led to gunshots but no injuries.
Although Friday's shooting resulted in no injuries, more than eight people were killed and at least 32 others injured in Chicago shootings over the long weekend, according to NBC Chicago.
Reports of shootings dotted the rest of the U.S.
In Baltimore, Maryland, at around 3:30 p.m on Friday, an argument between two men led to gunfire, which injured five people, officials confirmed to NBC News.
The five people who were struck have not been identified. The victims had non-life-threatening injuries, according to Baltimore Police Commissioner Michael Harrison. Police are searching for the suspected gunman, according to NBC News affiliate WBAL-TV.
In Mesa, Arizona, police took Iren Byers, 20, into custody in connection with multiple shootings that happened between Friday afternoon and early Saturday morning, according to a Mesa Police Department press release. Byers is accused of killing four people and injuring one person, police claim. It was not immediately clear if Byers had retained an attorney for comment.
The injured victim in Mesa, a 36-year-old woman, was stable and will undergo surgery for serious injuries, said Detective Brandi George, a Mesa police spokesperson.
Byers was booked into jail on four counts of first degree murder and one count of attempted first degree murder, a press release stated. He is being held without bail, according to the release.
On Saturday, police were called to Roxbury Lanes Casino in Seattle, Washington, after receiving reports that shots had been fired. Three people were injured, according to NBC News affiliate KOMO, but the severity of the injuries was not immediately clear. Police had yet to arrest a suspect as of Monday morning.
In Red River, New Mexico, a suspect was taken into custody after three people were killed and five injured — including the alleged shooter — on Saturday evening at a motorcycle rally. On Sunday, police identified the dead as Anthony Silva, 26, of Los Lunas; Randy Sanchez, 46, of Albuquerque; and Damian Breaux, 46, of Socorro.
Police identified the suspected shooter as Jacob David Castillo, 30, of Rio Rancho. Castillo was injured in the shooting and hospitalized. He will be booked into the Taos County Detention Center upon his release, police said. Castillo could not be immediately reached for comment.
Three people were injured, two seriously, in Garden Grove, California, on Saturday evening, in a shooting at Hot Restaurant and Lounge. Garden Grove Police Sgt. Nick Jensen said the gunman got into an argument before opening fire, NBC Los Angeles reported.
"There was some type of altercation so it wasn't someone that walked in off the street and an altercation ensued and the suspect pulled out a gun and shot three victims," Jensen said.
Patrons detained the suspected gunman until officers arrived at the restaurant. Although the suspect was initially detained by police, it was not immediately clear if he had been arrested and charged with a crime. Neither the suspect nor the victims have been identified by police.
In the early hours of Sunday morning in Atlanta, Georgia, one teen was killed and another injured in a shooting at an "an unauthorized gathering" at Benjamin E. Mays High School, according to a statement from Atlanta Public Schools.
Police were called to the high school around 2:30 a.m. ET on Sunday where they discovered a 16-year-old female and a 16-year-old male, both of whom had been shot. The female teen later died from her injuries. The male was transported to a nearby hospital in stable condition.
Officials identified the deceased as Breasia Powell, according to NBC News affiliate WXIA-TV. The Fulton County Medical Examiner did not immediately return a request for comment made by NBC News.
Later on Sunday, around 11:45 a.m. ET, one person was killed in a shooting on a Green Line train at the Navy Yard station, in Washington, D.C., Metro Transit Police tweeted.
"Unfortunately, despite lifesaving measures, the adult male victim was pronounced deceased at the scene," transit police said in the tweet.
The shooter and the victim got into a fight on the train, according to Assistant Police Chief Andre Wright. Wright said the victim suffered "multiple gunshot wounds" to his upper body.