SPORTS
Legendary Zimbabwean Cricketer Announces Retirement, Had Made Brilliant Century In 2015 WC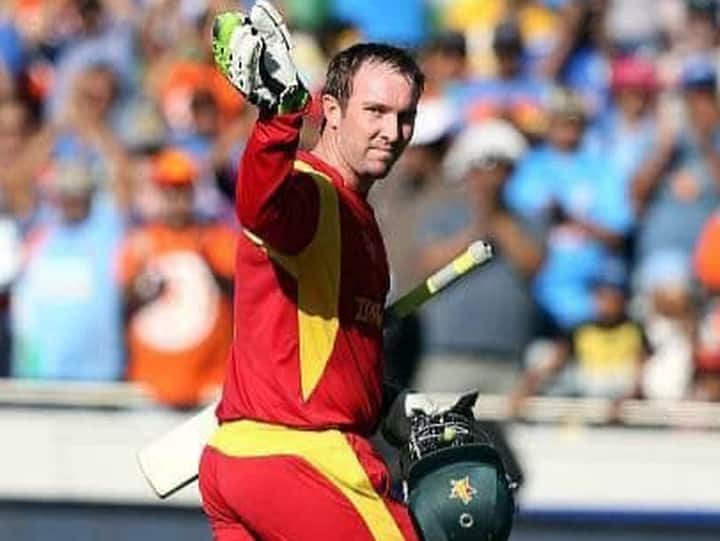 Zimbabwe's star player and legendary wicketkeeper-batsman Brendon Taylor announced his retirement from international cricket on Sunday. Taylor would be playing his last ODI against Ireland in Belfast today. In his 17-year-long career, he has represented Zimbabwe in 24 Tests, 204 ODIs and 45 T20 Internationals. He would be bidding farewell to International Cricket by playing his 205th One Day International match today. Brendon Taylor had also scored a brilliant century against India, back in the 2015 World Cup.
Back in 2015, Taylor had initially announced his retirement from international cricket. However, Taylor had resumed playing for Zimbabwe in 2018. Announcing his retirement on Twitter, Brendan Taylor wrote, "With a heavy heart I have to say that tomorrow I would be playing the last game for my beloved country. These 17 years have been very ups and downs."
In a tweet, The ICC has also wished Brendan Taylor the best for his illustrious career. The ICC wrote on Twitter, "One of Zimbabwe's greatest players, Brendan Taylor, will retire from international cricket today after playing his last ODI against Ireland. We would like to congratulate him for his wonderful career."
Learnt a lot while playing Cricket for Zimbabwe:
At the same time, Taylor said, "From the beginning of my cricket career in 2004, I have tried to put my team in the best position possible. Hope I have been successful in this."  
He said, "I have learned a lot while playing cricket for Zimbabwe. I have gained a lot by playing cricket here and I consider myself lucky for this. I have always proudly worn the team badge and have given my all on the field."
Debuted for Zimbabwe in 2004:
Taylor made his debut for Zimbabwe in 2004. Since then, he has been the backbone of his team. Taylor has scored 6677 runs in 204 ODI matches so far. Today's ODI match would be his 205th one. Taylor has so far scored 11 centuries for Zimbabwe in ODIs. Apart from this, he scored 2320 runs in 24 Tests and 934 runs for Zimbabwe in 45 T20 matches.  
Taylor had announced his retirement even after the 2015 World Cup: