BUSINESS
Preetika Mathew– lifestyle editor who keeps a watch over the business of time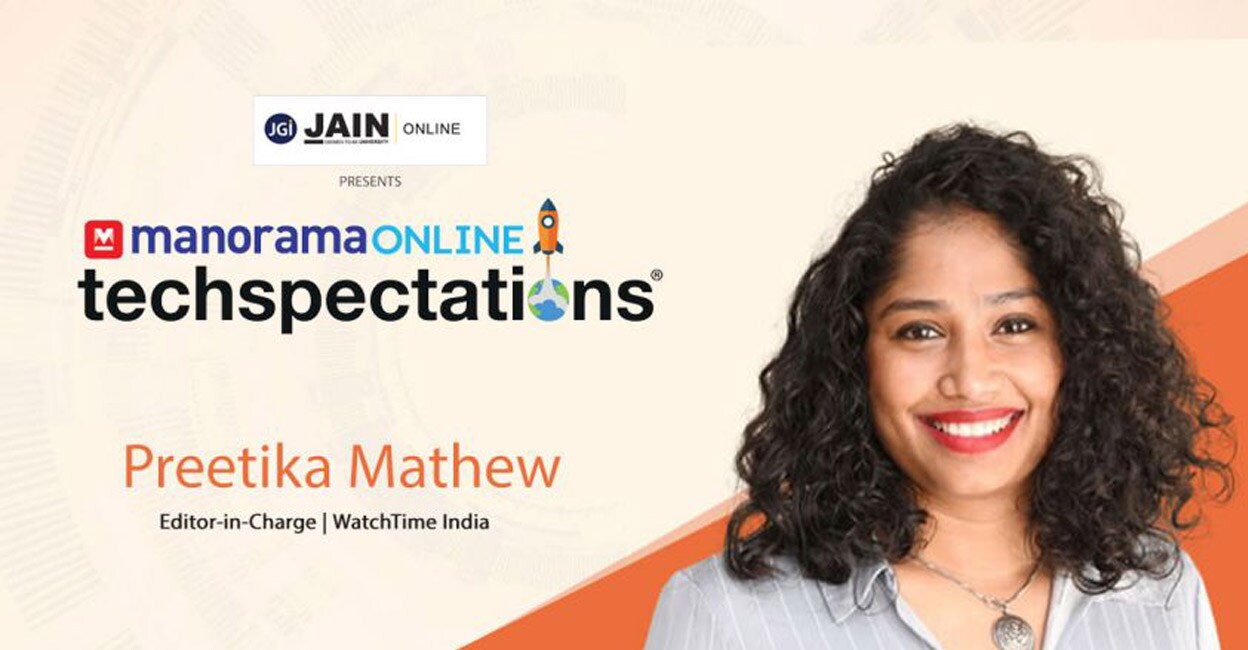 Author-editor Preetika Mathew has been bringing the latest developments in the luxury lifestyle sector to readers over the last 18 years. Starting with Harper's Bazaar India, Preetika was also associated with publications such as Better Homes & Gardens and Child India before she took over as the editor of Lifestyle Asia India. With 14 years' experience in the digital and print media, Preetika became the editor-in-chief of WatchTime India in 2021.
When Kerala's biggest digital summit Manorama Online – Techspectations takes place in Kochi on February 17, Preetika will be among the distinguished speakers who include experts, businesspersons, investors and other stakeholders in the tech sector.
WatchTime India
WatchTime India was launched in 2012 after WatchTime, the most widely-read watch publication in the US, and Malayala Manorama, a leading media group in India, decided to collaborate.
The main aim of WatchTime India to familiarise enthusiasts with the latest trends in the luxury watch segment. The publication carries breaking stories about the watch world, provides updates and is a storehouse of information on watches. Reports in WatchTime India include first-hand reviews of the most recent watches in the market as well as stories celebrating the culture, heritage and history of watches and watchmaking.
Early career
Preetika started her career after earning a Post-Graduate Diploma in Broadcast Journalism from Asian College of Journalism. Her first posting was with Imprimis Life PR. She soon joined Maxposure Media Group as Senior Features Editor. Subsequently, Preetika held various posts in Harper's Bazaar India. For graduation, Preetika's subjects were Journalism, Psychology and Literature. Her alma mater is Christ University in Bengaluru.
Techspectations 2023
Coinciding with the celebrations marking 25 years of Manorama Online, the fifth edition of Kerala's premier digital summit Techspectations 2023 will take place at Le Meridien hotel in Kochi on February 17. The main theme of Techspectations 2023 is 'Manorama Online@25: Absorb, evolve & thrive in New Digital Order.'
Leading experts in the tech sector would participate in the summit and discuss topics such as Startups and Angel Investors; Future of News; Artificial Intelligence and Business Intelligence; Definition of the New Digital Order; Prospects of Luxury Brands in India and the Blurring Lines of the Entertainment Industry. Jain Online is the presenting partner of Techspectations 2023.
For more details and to reserve seats, log on to https://www.techspectations.com