LATEST
Lori Vallow won't face death penalty, Idaho judge rules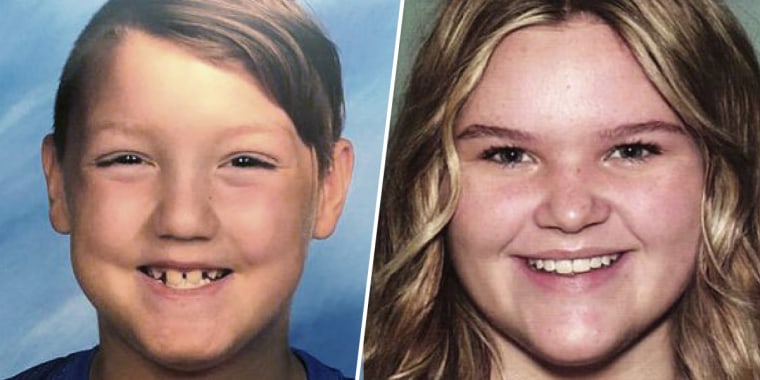 An Idaho woman will not face the death penalty if convicted in a case involving the killings of her two youngest children, a judge ruled Tuesday.
Prosecutors were seeking the death penalty for Lori Vallow, but her attorneys said it should be taken off the table in her case because they won't have time to fully review a large amount of evidence that was turned over in recent weeks.
During a hearing Tuesday, 7th District Judge Steven Boyce agreed. He noted Vallow hasn't waived her right to a speedy trial, so the proceeding couldn't be rescheduled to give her defense team ample time to review the evidence.
Vallow and her husband, Chad Daybell, are accused of killing her son, Joshua "JJ" Vallow, 7, and her daughter, Tylee Ryan, 17. They are also accused of killing Daybell's first wife, Tammy Daybell.
They have pleaded not guilty to murder, conspiracy and grand theft charges in connection with the children's deaths.
The death penalty still applies to Daybell's case.
Prosecutors had said in court documents that evidence will show that Vallow "intended for her children and her boyfriend's wife to die, and that she affirmatively acted to make those deaths happen."
The evidence will be introduced at her trial, which is scheduled to begin April 3.
Vallow's attorneys filed a motion claiming the death penalty is unconstitutional.
Idaho police started investigating Vallow and Daybell, a doomsday author, in November 2019 after family members reported the two children missing. The couple refused to cooperate with the investigation and left the state, before they were found in Hawaii and extradited to Idaho.
Court documents state that the children's remains were found in June 2020 on the Fremont County property of Daybell. Joshua, who had special needs, was buried in a pet cemetery and Tylee's remains were dismembered and burned in a fire pit, according to the documents.
Vallow is also charged with conspiracy to commit murder in Arizona in connection with the death of her previous husband, Charles Vallow. He was shot and killed in 2019 by her brother, Alex Cox, who claimed it was in self-defense. Cox later died of what police said were natural causes.
The legal proceedings in that case are on hold while the Idaho case plays out.
The Associated Press contributed.