COVID-19
Maharashtra: 18 Kids Contract Covid-19 At Children's Home In Mankhurd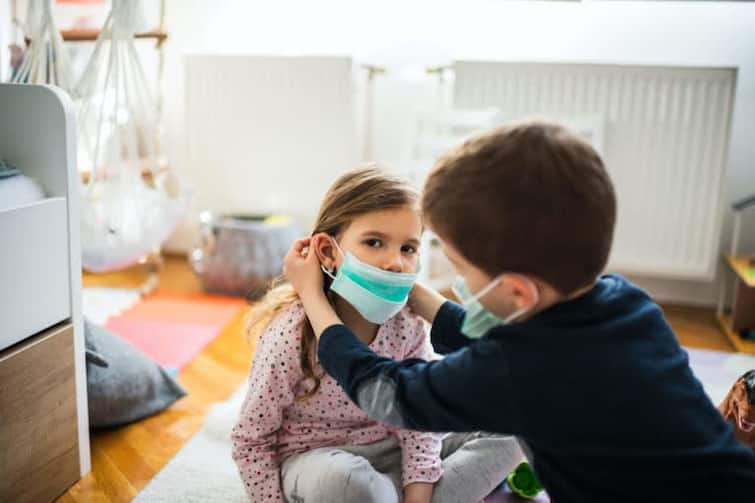 Mumbai: As the Covid-19 concern looms large in states amid the festive season, almost 18 children have been tested positive for Covid-19 at a children's home in an eastern suburb of Maharashtra's capital of Mumbai, according to the Brihanmumbai Municipal Corporation (BMC).
"Eighteen children have tested positive for Covid-19 at a children's home in Mankhurd. All children have been shifted to an isolation ward at a Covid center in Vashi Naka," BMC said, according to news agency ANI.
Meanwhile, the state reported 4,666 new Covid-19 cases on Saturday taking the total infections to 64,56,939, even as 3,301 patients were discharged. With 131 succumbing to the infection, the state's cumulative death toll touched 137,157. Maharashtra's recovery rate is 97 percent and the fatality rate is 2.12 percent. There are 52,844 active cases at present.
Mumbai witnessed 845 Covid-19 cases and 11 deaths during the day, taking its tally to 16,62,394 and toll to 34,976. Nashik division saw 828 cases, including 716 in Ahmednagar district, and Pune division saw 1,908 cases, including 406 in Satara, 505 in Solapur, 579 in Pune district. Kolhapur division logged 815 cases, including 419 in Sangli district, Aurangabad division 58 cases, Latur division 174 cases, Akola division 28 cases, and Nagpur division reported 10 fresh cases of Covid-19.
Meanwhile, Maharashtra's health minister Rajesh Tope on Sunday said the state government is aiming to fully vaccinate its teaching and non-teaching staff against Covid-19 by September 5. On this, the state is conducting a special drive to vaccinate the teaching and non-teaching staff.
The health minister also said that a state task force was of the view that schools in districts where there were no positive cases of Covid-19 can be reopened. He added that the Maharashtra government is on guard owing to the upcoming festival season since Kerala recorded 31,000 Covid-19 cases in a single day after Onam celebrations.
(With inputs from agencies)
Check out below Health Tools-
Calculate Your Body Mass Index ( BMI )
Calculate The Age Through Age Calculator