LIFESTYLE
Malaysia suspends online visa facility; Indian tourists in a dilemma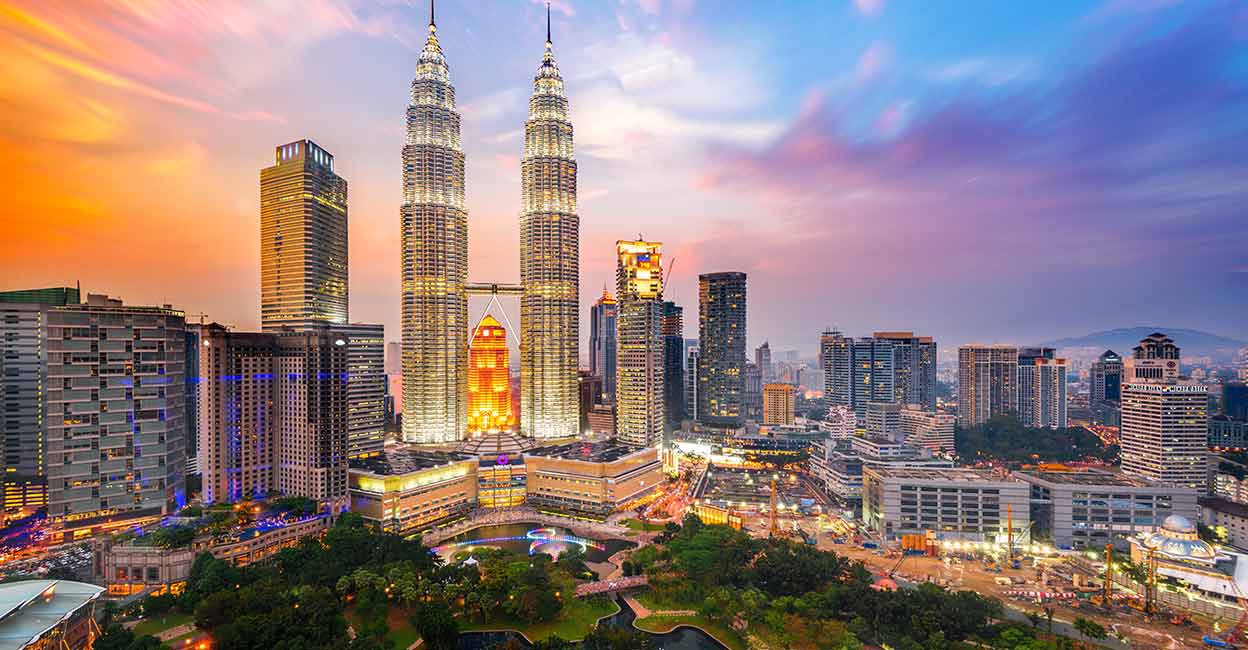 Tough times await Indian tourists to Malaysia, especially those planning a trip during the upcoming Christmas-New Year holidays. This is following the recent decision of the Malaysian authorities to suspend issuing online visas for travellers from India. Henceforth, Indian citizens would have to personally hand over the visa applications at the Malaysian consulates in Chennai, Mumbai or New Delhi to obtain a Malaysian visa.
The decision was announced on Twitter by the High Commission of Malaysia in New Delhi, which is supposed to promote diplomatic and other ties between Malaysia and India. Incidentally, Malaysia's e-visa application website has been down since September 26. This fact too was earlier tweeted by the Malaysian High Commission.
Six days for visa
Under the new rules which came into effect from October 11, visa applications will be processed directly by the Visa Section at the consulates in Mumbai, Chennai and New Delhi. Indian citizens can submit the applications according to their place of residence, said the High Commission. Residents of Kerala can personally approach the consulate at Chennai.
Indian citizens belonging to Arunachal Pradesh, Assam, Bihar, Chhattisgarh, Haryana, Himachal Pradesh, Jammu Kashmir, Jharkhand, Manipur, Meghalaya, Mizoram, Nagaland, Odisha, Punjab, Rajasthan, Sikkim, Tripura, Uttar Pradesh, Uttarakhand, Bengal, Andaman Nicobar, Chandigarh and Delhi should reach the Visa Application Centre at Chanakyapuri in New Delhi. Visa applications will also be accepted at the centre in Mumbai.
A maximum of six days are needed to process the visa applications. In other words, travellers would face the problem of personally reaching the visa application centre twice in six days to obtain a Malaysian visa. During the first visit, they have to hand over their passports along with the application and on the second visit after six days, they can collect the visa.
Single-entry visa only
Currently, Malaysia is granting single-entry visas alone for travellers from India. Issuing group visas for tourists has been temporarily stopped.
Documents needed
The following documents have to be attached with the visa application: Original passport, passport copy, round trip air ticket copy, details of hotel where accommodation is arranged, two photos in white background and COVID-19 vaccination certificate (physical copy as well as PDF). Indian citizens travelling with foreign workers visa have to submit the VDR approval letter issued by Malaysia's Immigration Department.
The visa fee is Rs 1,000, which could be paid as a bank draft or demand draft in the name of the High Commission of Malaysia. However, cash payments will not be accepted.
Visa-on-arrival
Meanwhile, Malaysian authorities have announced a visa-on-arrival facility also for travellers from India who do not wish to personally visit the visa application centres at Delhi, Mumbai or Chennai. However, it too is a strenuous affair. According to the authorities, Indians can obtain the Malaysian visa at Kuala Lumpur International Airport on arrival there after travelling through Indonesia or Thailand. However, they should have spent at least a night in these countries.
This arrangement is time consuming and involves extra expenses. Travel experts in Kerala point out that it is similar to travelling from Kochi to Kottayam via Thrissur.
Business trips
Malaysia's immigration attaché in Chennai said that Indian citizens can travel directly to Malaysia for all business purposes. Such visitors should ensure that they are carrying all necessary documents, the official added.
Heavy cancellation of tickets
The e-visa issued earlier by Malaysia had a validity of three months and allowed entry to that country within 30 days. However, with the change in visa rules, those who have already booked tickets are in a spot. Moreover, Indian citizens who booked non-refundable tickets would lose money if they don't receive the visa. Travel agencies said that a large number of ticket cancellations are taking place after the new visa rules were announced.
Malaysia's attractions
Located in the Malay Peninsula, Malaysia is among the most popular tourism destinations in the world. Travellers to the country can enjoy diverse experiences such as Kuala Lumpur, which is a top business centre in Southeast Asia; stunning beaches; beautiful islands; picturesque hill stations and several UNESCO world heritage sites. Every year, New Year is celebrated on a grand scale in Malaysia. But, during the coming New Year, very few Indian tourists would be present at these festivities unless the e-visa facility is restored.