WORLD
Massachusetts gov expands legal services for migrants in emergency shelters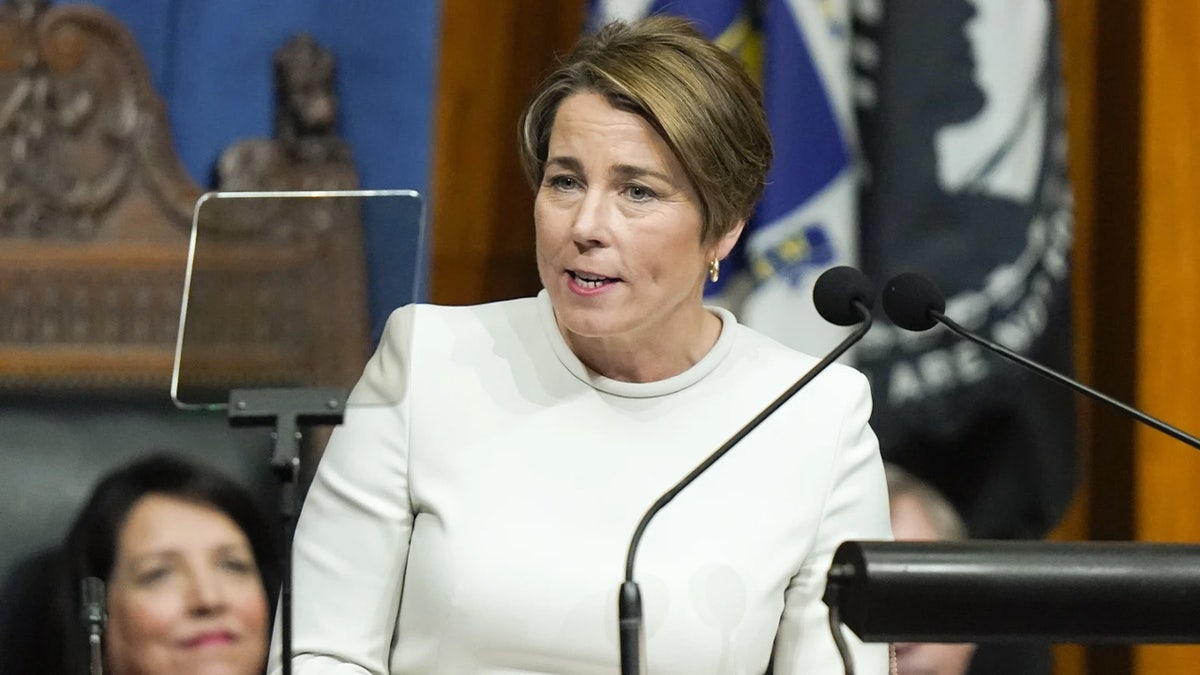 Massachusetts Gov. Maura Healey this week announced that the liberal state will be expanding legal services for migrants who are living in emergency shelter — the latest move by liberal jurisdictions to cope with the surge of migrants they are facing.
Healey announced that the state's Office for Refugees and Immigrants and Executive Office of Health and Human Services will offer additional legal aid for those arriving and entering shelters.
The services will be provided by agencies that already provide case management and legal services to refugees. Officials say it is part of an attempt to ease the strain on the system.
MASSACHUSETTS GOV. MAURA HEALEY ACTIVATES NATIONAL GUARD TO ASSIST IN EMERGENCY SHELTERS HOUSING MIGRANTS 
"In the last few months, we have seen many families come to Massachusetts looking for a place to live and work, and we want to help people make this a reality as soon as possible," Healey said in a statement.
Services will expand to eight organizations covering 40 shelters, and will help filing work authorizations and asylum applications. 
"These refugee resettlement agencies are uniquely qualified to help new arrivals with their needs. While we continue to advocate for the federal government to make desperately needed changes to the work authorization program, this program is an important step for us to provide legal assistance that can speed up this process and help put people on the path to get work, support their families and address our workforce needs," the statement said. 
MASSACHUSETTS GOV DECLARES STATE OF EMERGENCY DUE TO SURGE IN MIGRANTS; CALLS FOR FEDERAL ACTION
It said that those eligible for services are "new arrivals and asylum seekers who are legally allowed to be present in the United States after seeking entrance at the border through the [CBP One app] pre-scheduled appointment system for asylum seekers." It also said that families who are "wholly undocumented" or whose presence is not acknowledged by federal authorities will not be eligible.
Massachusetts has been struggling to cope with an influx of migrants into the state, even though it is a fraction of what the southern border is seeing in recent days. The state said it is currently handling approximately 6,500 families in its shelters, including new arrivals and long-term residents.
The announcement comes after Healey first declared a state of emergency in Massachusetts in early August over the arrivals, and later activated 250 members of the National Guard to provide services at shelters.
She recognized that the state's liberal policies were working as a pull factor bringing migrants in.
DHS TO OFFER WORK PERMITS, DEPORTATION PROTECTION TO OVER 470,000 VENEZUELANS AMID NEW BORDER SURGE
"Many of these families are migrants to Massachusetts, drawn here because we are and proudly have been a beacon to those in need," Healey wrote in a letter to Homeland Security Secretary Alejandro Mayorkas last month.
CLICK HERE TO GET THE FOX NEWS APP
She called for the Biden administration to press Congress and use executive action to remove barriers for work permits for migrants, "address our outdated and punitive immigration laws" and provide additional financial assistance to the state. It echoed calls by New York City Mayor Eric Adams and others.
DHS has since moved to expedite work authorizations, including this week by shortening processing times and granting Temporary Protected Status to Venezuelan nationals who arrived before August — a move which will protect about 470,000 migrants from deportation and allow them to enter the workforce.