INDIA
Massachusetts 'House of Horrors' case involving abused foster children locked in dog cages reaches settlement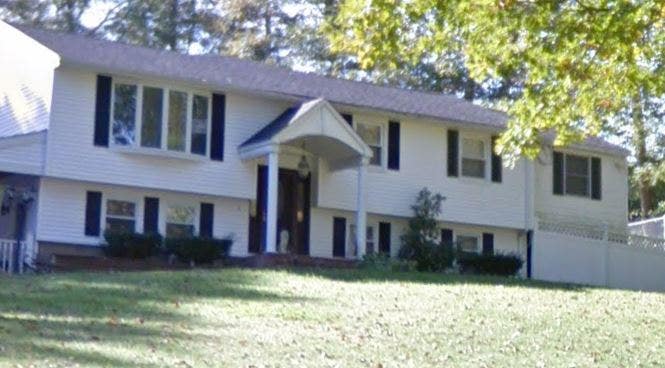 Four former Massachusetts foster children, who authorities say were brutally physically and sexually abused for years in a foster home, dubbed the "House of Horrors," have reached a $7 million settlement with the state's child welfare agency, lawyers announced Friday.
The now-grown children filed the suit in the Middlesex Superior Court in 2019, claiming that Susan and Raymond Blouin sexually, physically and verbally abused and tortured the former foster children for more than a decade.
The lawsuit also alleges that 17 current and former state social workers, supervisors, and investigators, knew or should have known that the children were in danger in the Blouins' Oxford, Massachusetts, home.
The lawsuit, which listed damages over $40 million, accused the state for continuing to allow the children to live at the home, despite mounting evidence of unsafe conditions.
FLORIDA COUPLE ARRESTED IN 'BONE CHILLING' CHILD ABUSE CASE, SPECIAL NEEDS 3-YEAR-OLD 'ROTTING IN BED': POLICE
The plaintiffs' attorney, Erica Brody, called the case a, "complete failure of the foster care system."
"No amount of money can compensate our clients for what they have suffered, but by reaching this settlement the state is acknowledging its culpability in allowing foster children to be tortured for years in the Blouin home," Brody said in a news release.
The four children were allegedly confined in dog crates, forced to perform sex acts, repeatedly submerged in ice baths and threatened with death if they told anyone, lawyers and victims claimed.
The plaintiffs also alleged that the state Department of Children and Families Services (DCF), previously known as the Department of Social Services (DSS), ignored 14 reports of abuse and was "deliberately indifferent to the ongoing abuse."
MASSACHUSETTS MAN PLOTTED $10K MURDER-FOR-HIRE SCHEME TO KILL WIFE, PROSECUTORS SAY
According to the Boston Globe, the Blouins continued to have children placed under their care even after a young teen with cerebral palsy died while living with them in 1997.
John Williams, one of the plaintiffs in the case, says he "lost his whole childhood" when DCF placed him in the Blouin's home.
"DCF took me out of my home and was supposed to put me in a nurturing one. Instead, DCF put me and my precious little brother into a home that had a well-known history of abusing children. DCF was created to protect kids like me from being endangered. It turned out DCF did just the opposite. It is an agency desperately in need of reform. It is a horrible weight to carry around with you to know that what happened to us was 100% preventable," Williams told WFXT Boston 25.
Plaintiff Nathan Williams blamed DCF for the "sadistic torture" the kids endured.
"This settlement I believe is a step in the right direction as we will never get our childhoods back, but we can finally feel something we never have gotten to feel – secure," Williams told WFXT Boston 25.
CLICK HERE TO GET THE FOX NEWS APP
DCF did not immediately respond to Fox News Digital's request for comment.