LIFESTYLE
Meet IPS officer Indrajeet Mahatha, whose farmer father was ready to sell his kidney for son's UPSC preparation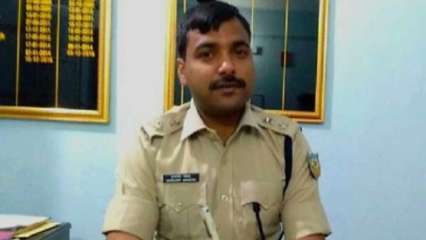 Fathers are the pillars of a family as they provide a feeling of security in every way including physical, emotional and financial. A father can do anything for his children's growth. At the same time, every child wants to make the father proud. Today we will tell you about a father who was ready to sell his kidney for his son's education. In return, his son made him proud by becoming an IPS officer.
Was born in a poor family
IPS Indrajeet Mahatha was born in a very poor family, in a small village of Jharkhand's Bokaro district.  Indrajeet started dreaming of becoming an officer since he was in the fifth standard. In an interview with IBN-7, Indrajeet said that he had decided to become an officer when he heard his teacher talking about the district administration in the fifth class.
Father was a farmer
Indrajeet's father was a poor farmer and was somehow managing two square meals for the household. The house in which Indrajeet lived was kutcha. Also, the walls of the house started cracking. After seeing the condition of the house, his mother along with her sister left and started living with his maternal grandmother. Because of his studies, Indrajeet didn't leave and stayed at the same house. The financial condition of the house was so bad that his father was able to repair the house only with the help of a man.
Couldn't buy new books
Somehow, Indrajeet continued studying. He used to study from the junk books as there was not enough money that he could buy new books. He was relying on old books only. 
Father sold land for his studies
His father started selling his land so that Indrajeet could complete his graduation from Delhi. When Indrajeet failed in his first attempt, his father encouraged him. He said, since the farm has been sold, I will even sell my kidney to educate you. Don't worry about money at all. Father's sacrifice and Indrajeet's hard work turned their dreams into reality when he cleared UPSC in his second attempt. Indrajeet became the first one who cleared UPSC in his area.
Tips for other aspirants
IPS Indrajeet Mahatha says success can only be achieved by strong intention and hard struggle.