LIFESTYLE
Meet IRS officer Aditya Bhardwaj, a practicing doctor who cleared UPSC without any coaching or notes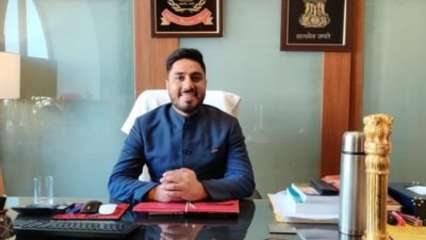 Dr Bhardwaj comes from the town of Narnaul in Haryana. Son of a teacher, Bhardwaj completed his primary schooling from a rural government school. His parents wanted him to make a career in medicine, but Dr Bhardwaj fought his way to pursuing civil services. His parents even stopped talking to him for a few months
He moved to Delhi to prepare for UPSC and joined a coaching exhausting all his money. But soon he found out that the more crucial aspect is self-study. He gave up the coaching and instead decided to limit it to only taking mock tests.
His preparation for UPSC was a struggle. To make up for his expenses in Delhi, he did night shifts at a local hospital on the weekends for Rs 5,000 per month. Bhardwaj studied and strategized his UPSC success all by himself, out of a tiny rented accommodation in Shadipur area of Delhi.
Bhardwaj elaborated once to a leading daily how he set about strategising self-study and preparation for UPSC exam. While the syllabus worried him initially, analysis showed that even UPSC toppers score around 50%. That means one doesn't have to study everything. He engaged in selective studying, left topics he wasn't confident in and read 1 book 10 times rather than reading 10 different books. His strategy also involved jotting out the pros and cons of every topic. This plan help him come up with unique notes for the exam.
While the majority of UPSC aspirants see the extremely tough-to-crack exam as the ultimate test of knowledge, in Bhardwaj's experience it was instead a test of creativity.
He cleared UPSC in less than 10 months right in the first attempt in 2015, scoring an All-India-Rank of 250. He joined the IRS and was posted in Faridabad. 
In line with the study strategy that he created, Dr Bhardwaj has taken up the noble initiative of helping specially-abled and economically backward children to realise their dream of education. To this end, the IRS officer even launched a campaign called 'Wecare Pathshala'.