LIFESTYLE
Meet the man behind the success of Techworm: Abhishek Kumar Jha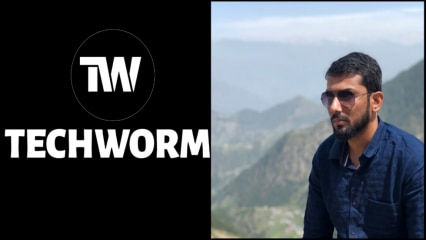 Clearly, the modern-day Internet is one of the greatest inventions of the 21st century. Billions of humans rely on the internet for gathering and sharing information.
Numerous websites are claiming to produce legit and useful information but a very few of them can genuinely justify the same.           
Abhishek Kumar Jha's techworm.net is a one-stop platform for all the tech news and tutorials and is one such website which stands to its objective of providing helpful, unbiased, and correct information to its readers.
Abhishek Kumar Jha, from a small town in Bihar known as Madhubani, is the founder of techworm.net.
He started the website in 2013, as a hobby which later came to be a huge success and it got officially registered in 2019.
The website has a reach of over seven million views each month and has all the updates related to Technology, News, Gadgets, etc.
Furthermore, it has guides on how to use any product or how to choose one. All the information provided here is proven to be beneficial for the audience.
Many praises the website for its versatility and well-curated content. Abhishek and his dedicated team of authors work hard to produce relevant content for the website.
They take pride in their work and believe that it will be a go-to option for many in the future.
Techworm.net, a venture which started as leisure, soon became a passion project for Abhishek. He says that it is necessary to understand where your passion lies and work towards it.
Even though he began techworm as a hobby, he put his sweat and soul into it. After its success, he began emulatorclub.com, which is one of the very few sites in its niche.
His experience of over eight years in SEO and Social Media & Digital Marketing has helped him build such successful ventures from scratch. Moreover, he has a massive following of over 3-4 million followers on all of his social media platforms.
He has helped many individuals and businesses overcome their problems in the Digital Space and find plausible solutions to generate more leads.
Abhishek claims that dreams are important, and you must know when to turn deaf ears to society. If you like something and are passionate about it, then do it no matter what others say.
The first step is always the toughest but it's worth it. Once you take a step in the direction you want, everything will soon fall into the right place with your hard work and effort.
(Disclaimer- Brand Desk Content)