INDIA
Multiple people reported injured after shootings at Michigan State University, police say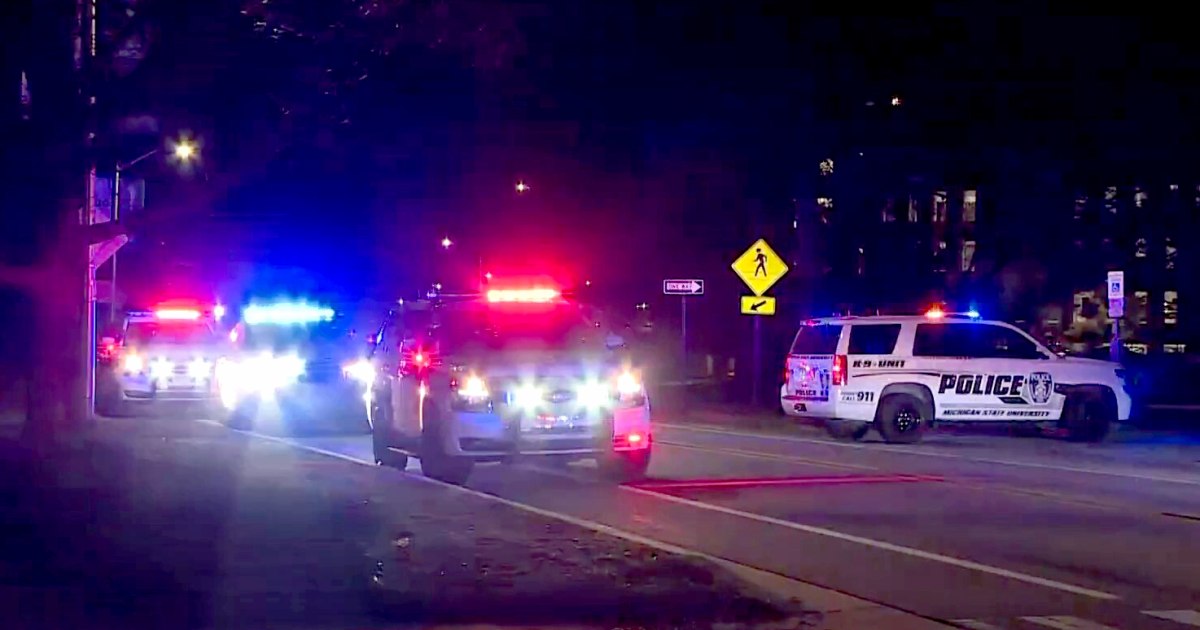 Multiple people were reported injured at Michigan State University after shootings at two locations were reported on the East Lansing campus Monday night, university police said.
Students were urged to "secure in place" as officials searched for a shooter.
"Run, Hide, Fight," said an alert sent to students about 8:30 p.m. "Run means evacuate away from danger if you can do so safely, Hide means to secure-in-place, and Fight means protect yourself if no other option." 
University police tweeted that shots had been fired near Berkey Hall and that anyone in the area should shelter in place.
About 45 minutes later, officials said they were searching for a suspect they believed to be on foot.
"Community members on and off campus should continue to shelter in place," university officials tweeted about 9:25 p.m.
Not long after, police said that were reports of a second shooting at IM East and that multiple people had been injured.
IM East is a fitness center and sports complex on campus, according to the MSU website. It's about 1 mile southeast of Berkey Hall.
Students on campus reported on social media that they were hiding or barricaded as officers fanned out.
The FBI said late Monday it was sending agents to MSU.
"The FBI is responding to assist in the reports of an active shooter on the Michigan State University campus," the bureau's Detroit office tweeted.
Michigan Gov. Gretchen Whitmer said she was being updated about the situation.
"I've been briefed on the shooting at Michigan State University," she tweeted. "The Michigan State Police along with @msupolice, local law enforcement and first responders are on the ground. Let's wrap our arms around the Spartan community tonight." 
This is a developing story. Please check back for updates.
Gemma DiCasimirro, Suzanne Ciechalski and Phil Helsel contributed.