COVID-19
Ministry Of Ayush Issues Home Care Guidelines For Children Amid Scare Of Third Covid Wave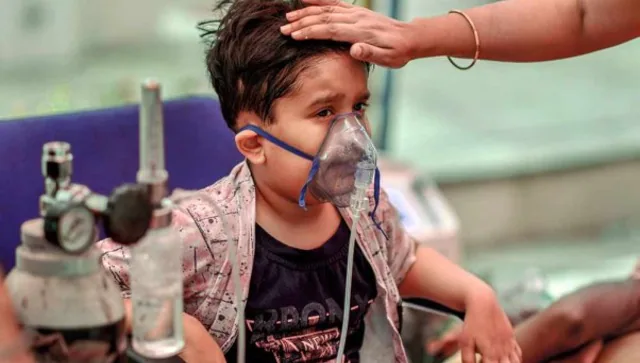 New Delhi: Amid fears of a third wave, the Ministry of Ayush on Friday issued a detailed guideline on how to protect children from Covid-19 during the ongoing pandemic. The document titled "Home care guidelines for children and Advisory for AYUSH Practitioners about prophylactic care in Children during the COVID-19 Pandemic" 'will provide an understanding of the approach for care of children at home and support parents, caregivers and practitioners to take care of children during the pandemic of Covid-19'.
Though the immunity of the children is quite strong but with many mutant virus strains to emerge, it is necessary to follow all protocols related to COVID-19 to prevent its effect.
ALSO  READ: India Reports Nearly 4000 Covid Deaths As Maharashtra Reconciles Fatality Data, 70K New Cases
The document also reveals that the wide age range and anatomical, physiological, immunological and psychological differences make it very difficult to plan for various preventive and management strategies in children.
Simple measures like "Train children to wash hands after using toilets, coughing, sneezing, nose-blowing, before eating and immediately when coming inside from outdoor play" are mentioned in the document.
It talks about how parents should educate their children about the importance of wearing masks when they are out of their homes in public places.
The document states that babies born to Covid positive mothers should be tested within 24-48 hours it also states that even if the mother is positive she should continue to breastfeed the baby with proper precaution. In case the child is positive but the parents aren't the guidelines have also detailed out several measures including, "Sick child's belongings like towels, beddings and clothing's should be washed in hot water and using detergents desirably, gloves should be worn when washing their laundry."
According to the document, some of the signs to look out for are:
Fever lasting beyond 4 or 5 days
Decreased oral intake by child
Child becoming lethargic
Increasing respiratory rate
Oxygen saturation dropping below 95% (ensure proper recording by a standard oximeter with good displayed waves).
Diarrhea/vomiting/pain in abdomen/
Red eyes/rash over body
Irritability, unconsciousness

Poor urine output
The guidelines appropriate Yoga asanas and exercises for children to stay healthy along with some medicines which should be taken under a doctors supervision. There have been rising speculations about how the third wave with likely hit children the most, but Dr. Randeep Guleria AIIMS-Director said that there is no data, either from India or globally, to show that children will be seriously infected in any subsequent Covid-19 waves.
Noting that 60 per cent to 70 per cent of the children who got infected and got admitted in hospitals during the second wave in India, had either comorbidities or low immunity, the All India Institute of Medical Sciences (AIIMS) Director said that healthy children recovered with mild illness without need for hospitalization. He added that "it is a piece of misinformation that subsequent waves of the Covid-19 pandemic are going to cause severe illness in children".
Check out below Health Tools-
Calculate Your Body Mass Index ( BMI )