INDIA
Mother of Migos rapper Takeoff sues bowling alley where he was killed for over $1 million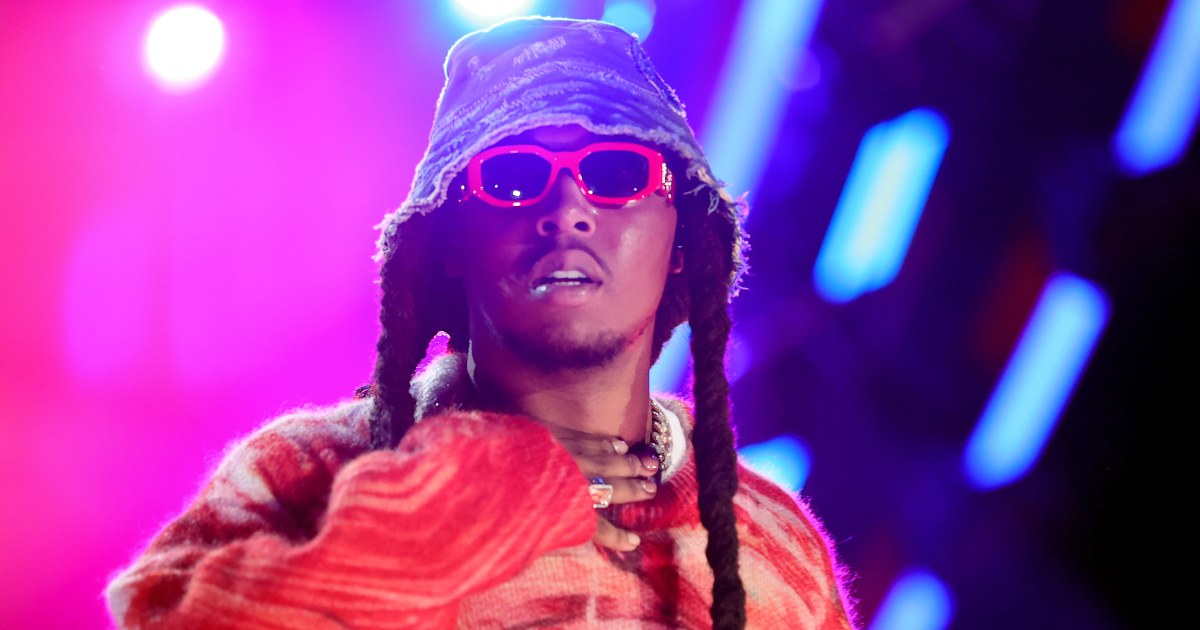 The mother of Migos rapper Takeoff filed a wrongful death lawsuit against the Houston bowling alley where her son was fatally shot last year, according to a complaint filed Wednesday.
Titania Davenport is seeking over $1 million in damages from 810 Billiards & Bowling, including funeral expenses, loss of earning capacity and pain and suffering, according to the complaint filed in Harris County District Court.
In the complaint, Davenport accuses the bowling alley of not providing sufficient security personnel and screening for the event in October, which they knew would draw a large crowd that could include celebrities.
Takeoff, whose real name is Kirshnik Khari Ball, attended the private party where "one group of attendees began verbally, physically and openly causing trouble and trying to intimidate" him and his friends, the complaint says. This led to gunfire being exchanged between "two people or groups," which resulted in Takeoff's death by stray bullets.
The business was "rented by a well-known music personality and hosted by defendants knowing that it was taking place 'after hours' and with potentially many artists, popular athletes and public figures," the lawsuit states.
"Despite these facts, defendants provided no screening mechanisms, no after-hour controls or security measures, and no enforcement of rules or industry standards to deter crime against their invitees," including Takeoff, the suit says.
The lawsuit also alleges the bowling alley knew about criminal activity "on their premises and in the surrounding area" prior to the shooting and did nothing to stop it.
810 Billiards & Bowling did not immediately respond to requests for comment.
Officials at the time said Takeoff was with Quavo, 31, another member of Migos, at a private party at the bowling alley that began on Oct. 31. Gunfire erupted near the entrance after the party ended in the early morning hours of Nov. 1 when a fight broke out, police said.
Takeoff died due to penetrating "gunshot wounds of head and torso into arm," according to a Harris County Medical Examiner report.
The artist was not involved in the argument that happened outside the bowling alley and was described by police as "an innocent bystander."
Police arrested two people in connection with the shooting, including Patrick Clark, 33, who was charged with murder, according to police.
The other suspect, Cameron Joshua, was arrested on a charge of unlawful carrying of a weapon, the chief said.