CITIES
I'm starving, says mother of slain law student as govt's promises go in vain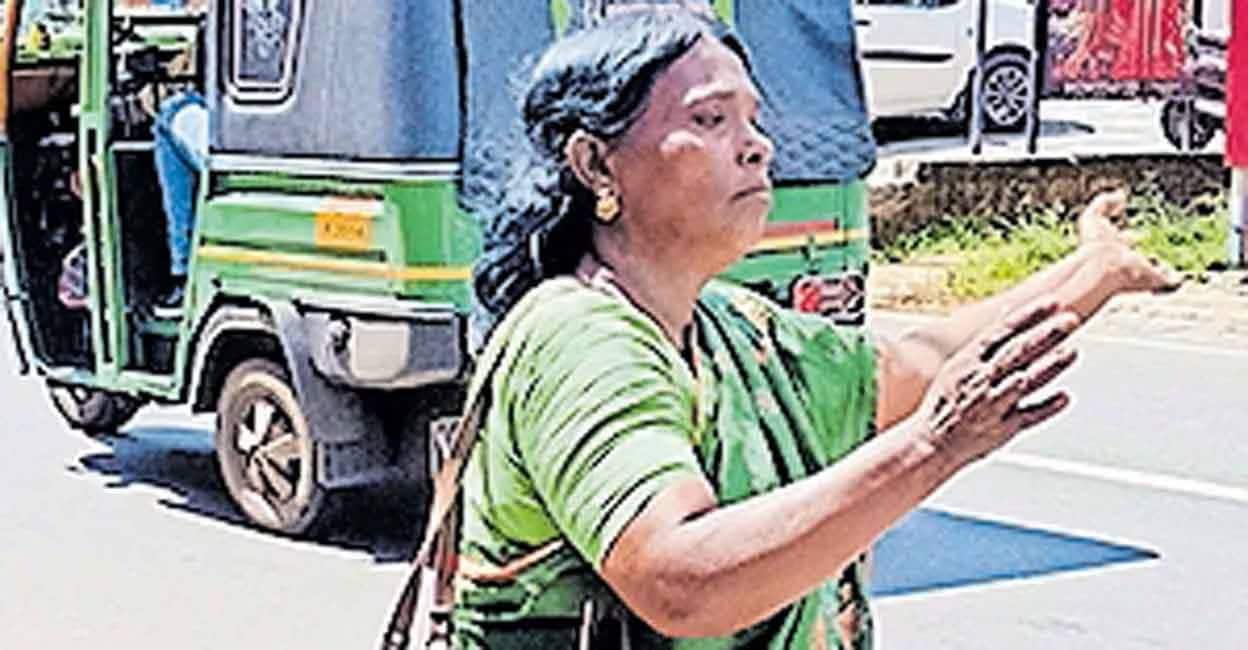 Aluva: Rajeswari controlled traffic for two and a half hours on Palace road here after arriving from Perumbavoor to meet the Superintendent of Police (Rural) with a strange request. She wanted to seek help from the SP for getting the job of a traffic warden to save herself from starvation. At last, the Pink Police mollified her and took her to the bus depot for catching a bus to Perumbavoor.
Rajeswari is the mother of Jisha, the female law student who was killed on April 28, 2016, at Kuruppampady in the district. Rajeswari was in the news during the Assembly elections that year and later too.
"I am hungry. I am starving. The government that declared that it would take care of me does not bother about me. I'm interested to work as a traffic warden. If officials such as the Superintendent of Police have goodwill, let them give me this job. Shouldn't I eat even one square meal a day? Am I, not a human being? Don't I have hunger and thirst?" asks Rajeswari.
Rajeswari prayed at the Mahadeva Temple at Manappuram before reaching Palace road in front of the municipal rest house. At 9.30 a.m., she started controlling traffic in the area. Many people noticed the unusual sight of a woman standing in the middle of the road with a bag slung over her shoulder and controlling the traffic. A few of them even recognised Rajeswari.
"I have not had a job for years. I used to go for domestic work and for cleaning the premises of shops. I have also worked as a home nurse. None of the jobs lasted long. I have no money with me. My elder daughter and husband are living separately. The house built by the government is on the verge of collapse. In fact, the toilet has already crumbled", Rajeswari narrated her litany of woes.
After the murder of her daughter created ripples, Rajeswari received financial aid from different quarters. A joint bank account and deposit in the name of the district collector and Rajeswari were also opened. The elder daughter was given a job in the revenue department. Rajeswari claimed that all the money in the joint account had been spent and that the funds collected in their name by many persons had not been handed over to them.