SPORTS
MS Dhoni Gets Blue Tick Back After Twitter Unverified His Account With 8.2 Million Follower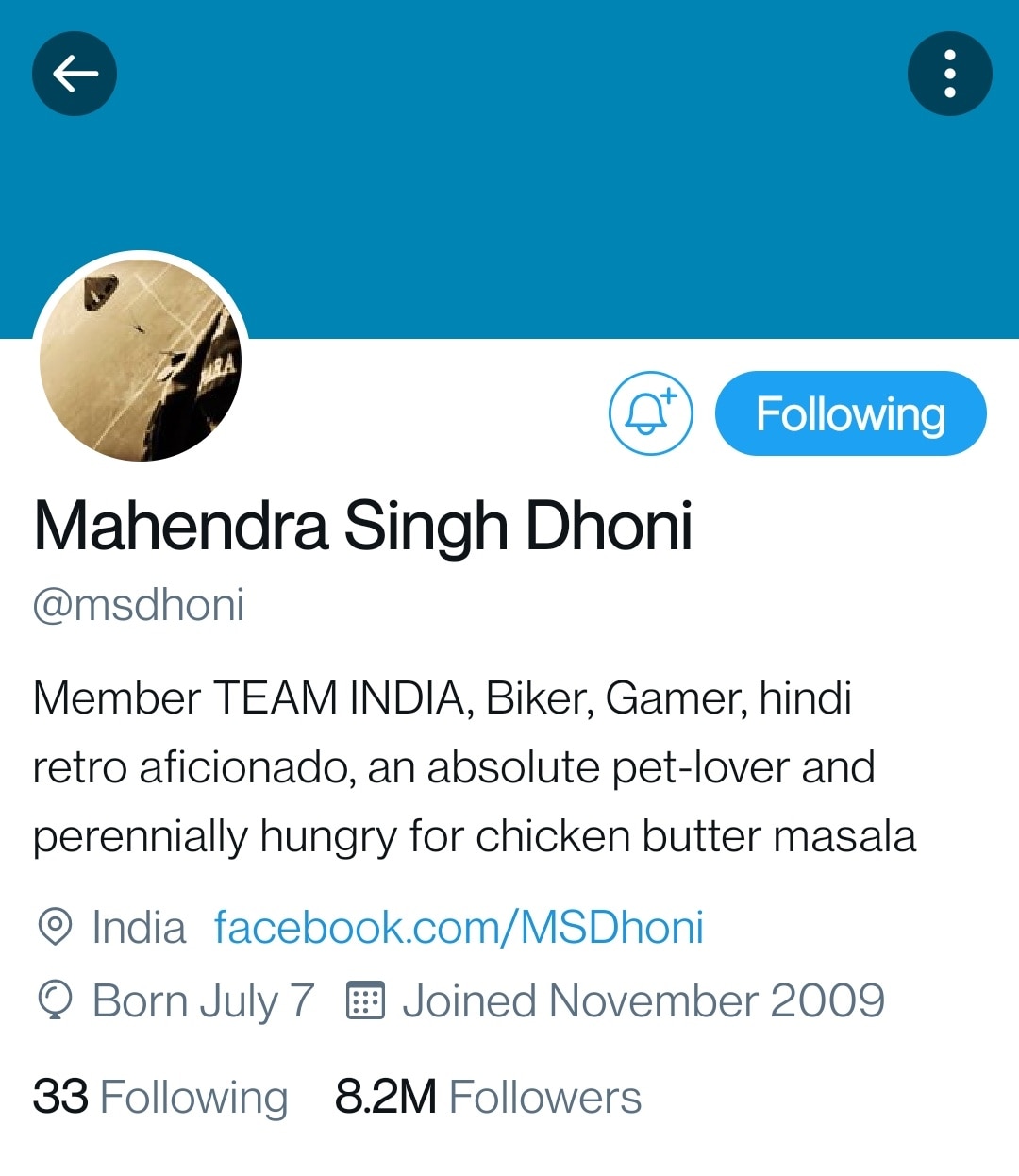 New Delhi: Former India captain, MS Dhoni's Twitter account briefly lost the blue verification tick on Friday. The ex-Indian skipper lost the verification badge on the grounds of him being inactive since January 2021. 
ALSO READ | Indian Hockey Team Coach Sjeord Marjine Thanks SRK In A Tweet, Tags Wrong Account
Twitter's official website states: "The blue verified badge on Twitter lets people know that an account of public interest is authentic. To receive the blue badge, your account must be authentic, notable, and active".
As the statement from Twitter reads, an account needs to be active, for it to remain verified. 
MS Dhoni's previous tweet came on January 8. The subsequent tweet came almost 10 months back in September 2020. 
The microblogging platform soon after restored the blue badge.
Responding to news agency ANI's email over the matter, a Twitter spokesperson responded that "the verified badge of MS Dhoni's Twitter account has been restored. The referenced account has been inactive since February 2021".
"As explained in the Twitter verification policy, Twitter may automatically remove the blue verified badge and verified status if the account becomes inactive or is incomplete. Inactivity is based on logging in. To keep the account active, the account holder must make sure to log in at least every 6 months," the spokesperson added.
Having retired from international cricket on August 15, 2020, Dhoni now only plays in the Indian Premier League and will be back in action when the UAE leg of IPL resumes in September.
MS Dhoni will soon be seen playing for Chennai Super Kings in the Indian Premier League 2021, re-starting on 19 September.