HEALTH & FITNESS
Why children at risk of multiple sclerosis often go undetected in early stages?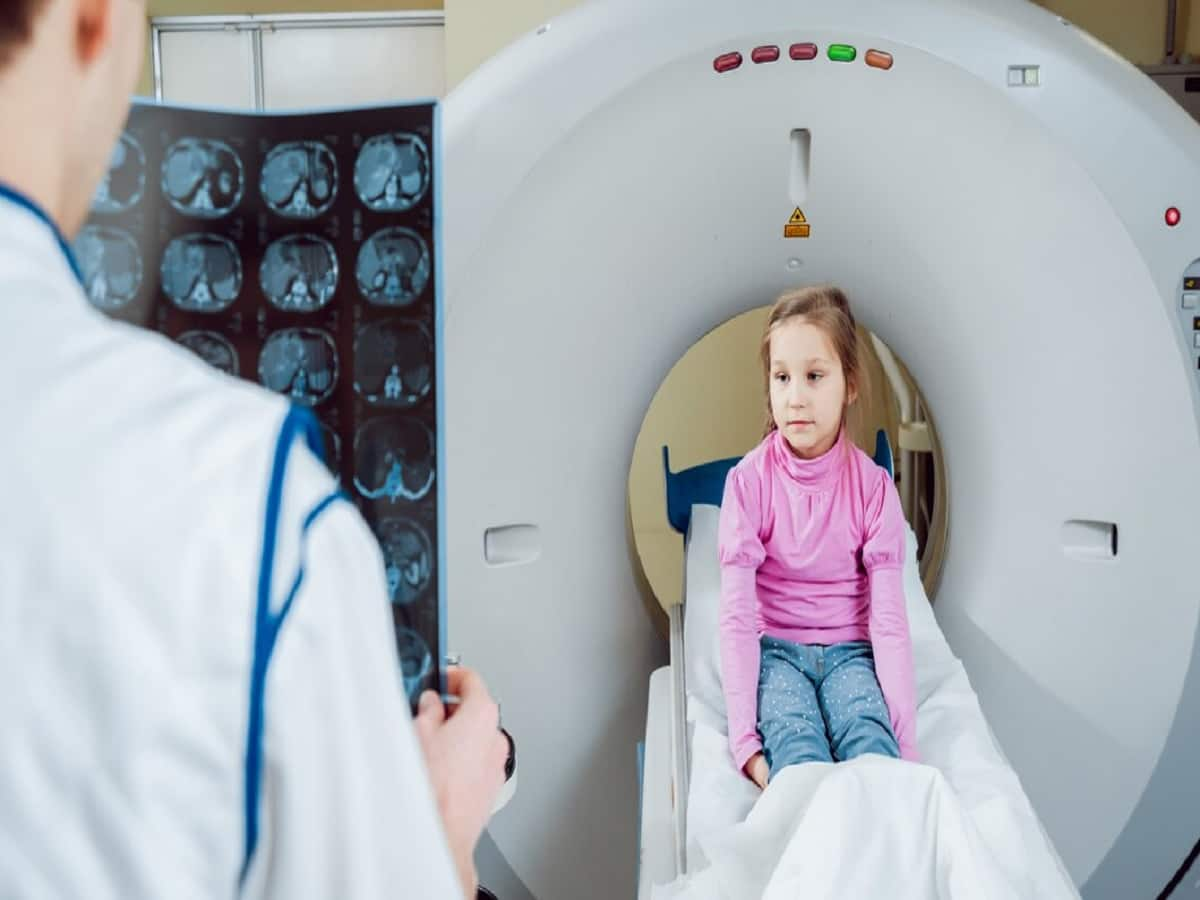 Pediatric Multiple Sclerosis (appearance of the neurological disorder before the age of sixteen) accounts for about 5% of total MS population.
Children who are at risk of multiple sclerosis (MS) often go undetected in early stages, resulting in delayed treatment of the disease. One reason for this may be that the tools used to detect the neurological disorder for at-risk adults fail to predict the illness in young patients, suggested a Rutgers study.
Generally, magnetic resonance imaging (MRI) is used for diagnosis of multiple sclerosis (MS) and various standards have been created over the years to classify high-risk individuals. The McDonald or Barkhof criteria are the most recent standards for identifying at-risk adults. But study authors noted these criteria are likely insufficient for pediatric MS patients or children with imaging suspicious for the disease.
The study was published in the journal Multiple Sclerosis and Related Disorders.
Multiple sclerosis (MS) in children
Sometimes imaging suspicious for multiple sclerosis is found before the disease manifests. This condition is known as radiologically isolated syndrome (RIS). In the study, researchers at Rutgers Robert Wood Johnson Medical School reviewed the MRIs of children with RIS. They found that not all patients met the McDonald or Barkhof criteria for diagnosing adult RIS, and yet some went on to develop multiple sclerosis.
This suggests that the current criteria used by neurologists to characterize RIS in adults might be insufficient for children, said Vikram Bhise, lead author of the study, as quoted by Science Daily.
It is estimated that 5 per cent of people living with MS are pediatric, under the age of sixteen. Treatment of multiple sclerosis is the same between children and adults. Children with the condition experience more frequent and severe relapses than the affected adults.
Will all children with abnormal MRI findings develop MS symptoms?
When the myelin sheath that surrounds nerve fibers in the brain is damaged (which is known as demyelination), nerve impulses slow or even stop, leading to neurological issues. This damage can be seen as lesions — white or gray spots — on an MRI. While not all abnormal MRI findings represent demyelination, most patients with MRI findings typical of demyelination end up developing MS.
For this study, Rutgers researchers examined MRI findings of children (aged between 7.6 years and 17.8 years) suspected of having demyelination. During their initial MRI, none of the participants (total 38 patients) had physical or neurological symptoms associated with MS — such as blurred or loss of vision, vertigo or numbness or weakness in one or both legs.
During the study period (3.7 years), 40 per cent of the participants experienced a new clinical MS attack and more than 7o per cent exhibited new MRI lesions. Then then applied the current MS diagnostic measures used for adults to these children. They found that many participants who failed to meet either the McDonald or Barkhof criteria, still developed MS.
Early diagnosis of multiple sclerosis can help prevent a whole bunch of future problems, and hence accurate diagnostic tools are needed.
Total Wellness is now just a click away.
Follow us on
window.addEventListener('load', (event) => {
// $(document).ready(function(){
$('#commentbtn').on("click",function(){
(function(d, s, id) { var js, fjs = d.getElementsByTagName(s)[0]; if (d.getElementById(id)) return; js = d.createElement(s); js.id = id; js.src = "//connect.facebook.net/en_US/sdk.js#xfbml=1&version=v2.3"; fjs.parentNode.insertBefore(js, fjs);}(document, 'script', 'facebook-jssdk'));
$(".cmntbox").toggle();
});
// });
});