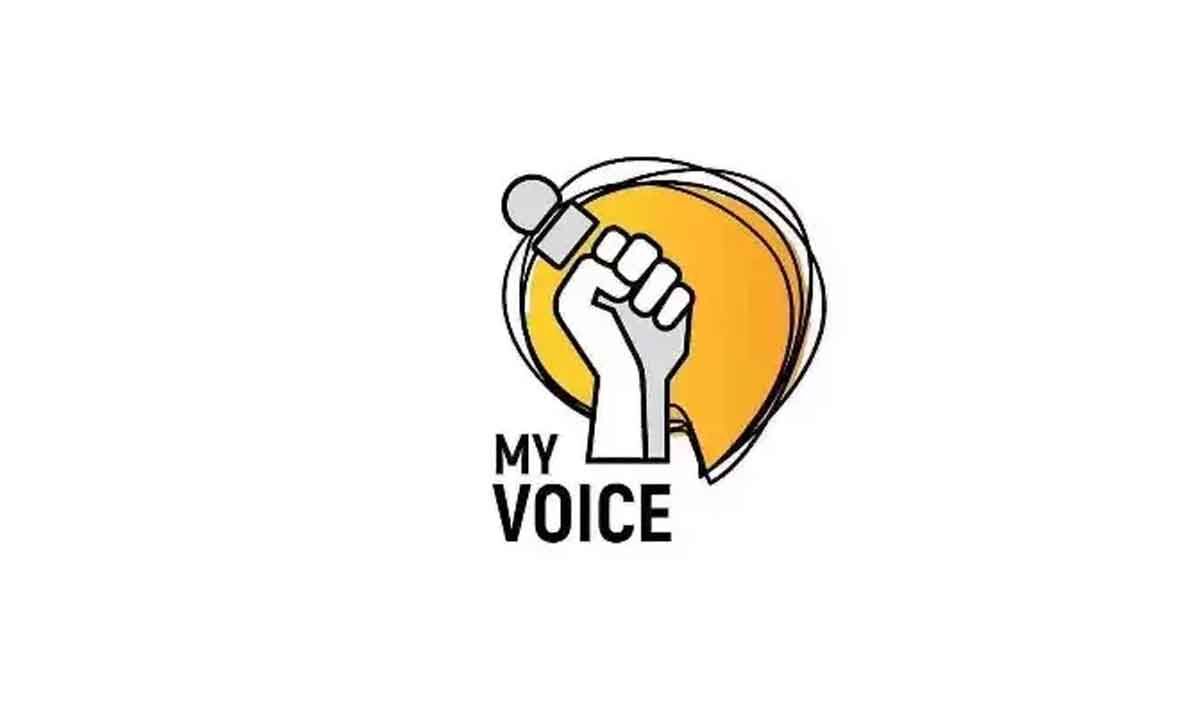 Excellent new looks of Hans India
The Maha new look of The Hans India that was pleasantly delivered on "Mahashivaratri" day was indeed welcome. The new look with an excellent mast head. While the new look is fine and we are sure your paper will continue to maintain an independent stand and will write/speak for the people as the fourth pillar of democracy. All the best!
N Nagarajan, Hyderabad
What is the gender of God?
"The gender of God" (Hans, February 19) is defined as neither male or female but called as "IT." Is "IT" also a right one? In Vedas and its quintessence Upanishads, there is no mention of Trinity – Brahma, Vishnu Maheswara or any God's name. After emergence of great epics like Ramayana, Mahabharata and Bhagavata, the description of avatars has created the images of different Gods in a variety of shapes. If one looks into unfathomable secrets of Vedas, the invisible controller of animate and inanimate beings is known as Brahman that is Paramatma who is shapeless (Nirguna) who is to be actually worshipped and this status is known as "Self Actualisation." It is the toughest task to rise to this level. Hence we need a shape (Suguna) to concentrate on and hence we have temples. Paramatma can be physically observed with human eyes in the form of five elements from whom we have emerged and merge into them. They are Earth, Air, Water, Fire and Sky.
Dr NSR Murthy, Secunderabad
An incredible win for Team India
With the victory at Delhi in the second test match, India took an unassailable lead of 2-0 in four match test series and retained the Border-Gavaskar trophy in the midst of the current test series. Team India is at the cusp of reaching WTC finals and it can be achieved if they can win at least one out of remaining two test matches. Before coming to India, Aussies had so much hype as one of the best teams in Test cricket but their wickets fell in a heap in both the tests. Pujara helped us to win the test in his 100th test match helped by Jadeja, Kohli, Ashwin and Axar. It was a historic win for Team India.
Nagendra Kumar Vempalli, Hyderabad
Distorting history to polarise voters
It is very baffling that the great freedom fighter Tipu's name is used and dragged into Karnataka's election discourse. While one BJP leader says finish off Siddaramaiah like Tipu Sultan, another BJP leader says that descendents of Tipu should be chased and sent to forests. Our Home minister Amit Shah also uses Tipu's name and says that Congress and JDU believe in Tipu Sultan. BJP by distorting history is blaming that Tipu was a cruel ruler. But the fact is that Tipu Sultan greatly contributed to this country and the region and he fought with mighty British and laid down his life for the sake of this country and for the freedom of this country.
Zakir Hussain, Kazipet
A rude jolt to Uddhav Thackeray
This refers to the report, "Shinde group is real Sena" (THI, Feb 18) In a big blow to the Uddhav Thackeray-led faction of the Shiv Sena, the EC allotted the party's symbol "roaring tiger in the saffron flag and bow and arrow" and name to the Eknath Shinde faction. Perturbed by the loss of name and symbol of the party, Uddhav Thackeray termed the EC's decision as a murder of democracy and questioned the decision in Supreme Court. However, the EC's decision wasn't unexpected as the Chief Minister Eknath Shinde's faction armed with an adequate number of legislators has been legitimately recognised in the legislature assembly. But Uddhav Thackeray, with the loss of party name, symbol and legislators has his task cut out to remain a political force in Maharashtra. For sure, throne turned into thorn for Uddhav with the enormous loss of the legacy of his father, Balasaheb Thackeray, the tiger of Maharashtra.
N Sadhasiva Reddy, Bengaluru
Child marriages scourge persists
It's not shocking to learn about a huge number of child marriages happening in Assam. Though the country dreams of fulfilling higher goals, however, it has not paid enough attention to the grave issues which are faced for decades. Not only Assam faces this issue, but several parts of India also have been struggling with it for a long time. The government has to take initiative measures which can curb the baseless traditions just as those at Sabarimala to bring about a positive change in the society. Sustained actions for social change can transform the society in a positive way.
Rashmi Bhumi Reddy, Hyderabad