LIFESTYLE
Endowed with 'nalukettu' structure this abode blends tradition with modernity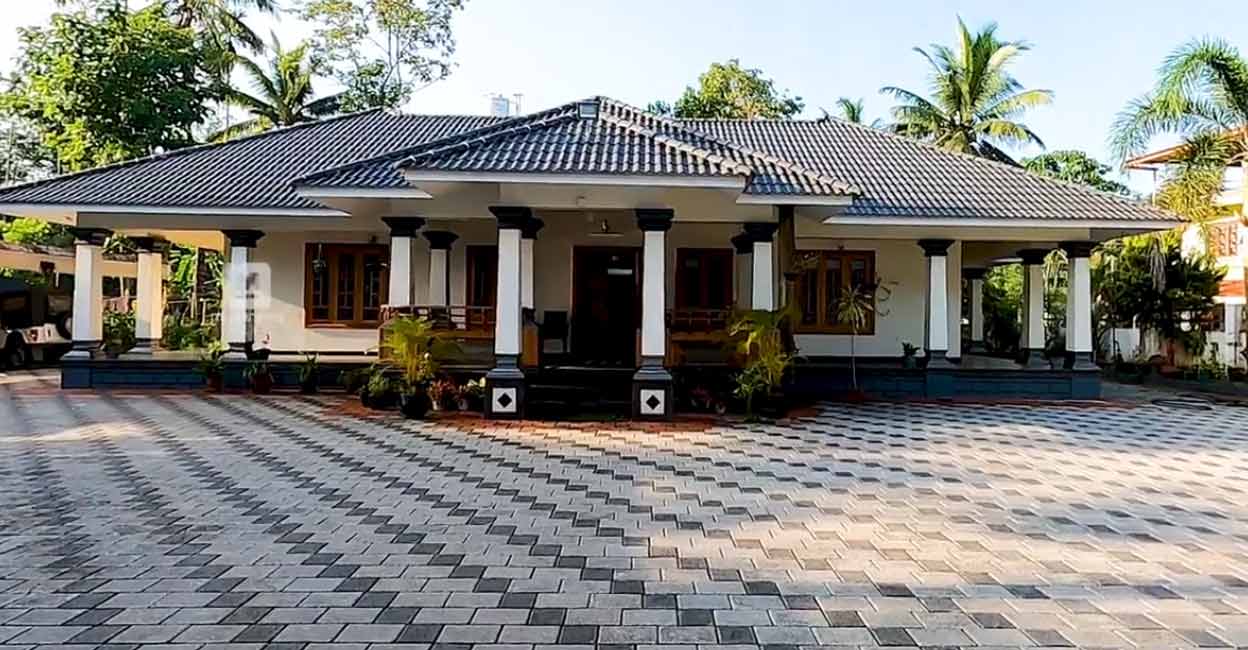 Ajmal's charming house situated at Ezhamkulam looks deceptively traditional from the outside. But the fact is that its interiors are equipped with all the possible modern amenities. Interestingly though it comes across as a single-storey house, in reality, it has two floors.
His family was adamant that the home should retain the old-world Nalukettu structure of having an open courtyard inside. Thus a courtyard was prepared in the centre of the house and spaces were also structured around this.
<!– –>
<!–


–>
There is a porch, sitting room, formal living, family living, dining, courtyard, kitchen, workshop, three bedrooms, and a bathroom on the ground floor. On the first floor, they had two bedrooms and a bathroom. There are roads in front and side of the house. So the first thing you notice when you come here is the wide porch that stretches on three sides.
<!– –>
<!–


–>
The common spaces were done with the intention of keeping them open. Hence there is connectivity and spaciousness between spaces. The interiors are simply furnished without any extravagance of decorations. Spaces and windows are arranged to provide natural light and ventilation.
<!– –>
<!–


–>
For privacy, the dining room is arranged on the side of the hall. Apart from the main dining table, a mini dining room has also been prepared.
<!– –>
<!–


–>
There is also a work area to complement the kitchen with modern amenities. The bedrooms are simply furnished and are equipped with attached bathrooms and fitted wardrobes.
<!– –>
<!–


–>
In short, it is a home that is a fine blend of modernity and traditional aesthetics.
<!– –>
<!–


–>