LIFESTYLE
Narsingh temple in Joshimath: Lord Vishnu idol undergoes miraculous transformation everyday, know in detail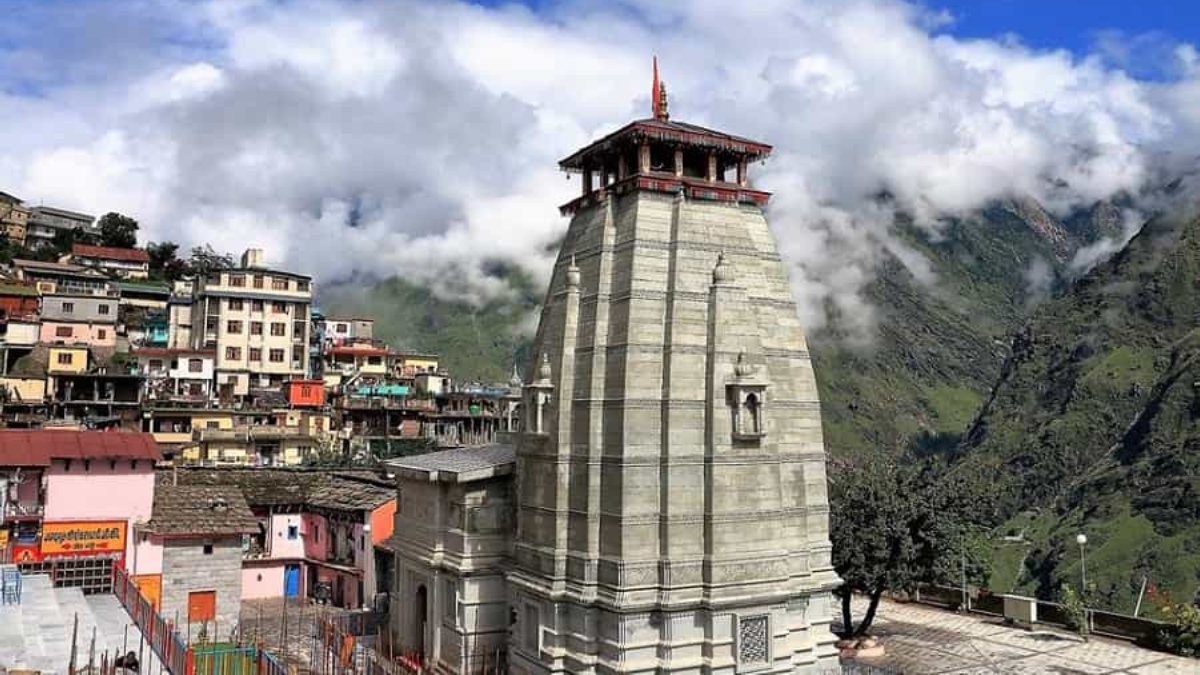 Narsingh temple in Joshimath, Uttarakhand is devoted to Lord Vishnu. The Narsingh avatar of Lord Vishnu is half lion and half man and is one of the most revered avatars of God. Narasimha is known primarily as the Great Protector who defends and protects his devotees from evil. While the land subsidence crisis in Joshimath has forced the government to protect the holy city, many of the city's prominent places of worship are also gaining prominence. The famed Narsingh temple is also one of them. 
Narsingh Temple: What is the myth behind the Lord Vishnu idol? 
The Narsingh temple of Joshimath is believed to have a very interesting mystery that devotees and pilgrims have readily accepted. It is an ancient belief that during the 8th century AD, Adi Shankaracharya started preaching to the people about the creation of the universe and the origin of god. During this time, Shankaracharya also established a statue of Lord Vishnu as an incarnation of Lord Narsingh in Joshimath. It is believed that in this statue, one arm of the lord becomes thinner each day. The myth just doesn't end there. Once the hand of this statue breaks off from the main idol of Lord Narsingh, then the peaks known as Jay and Vijay, located in a place called Patmila close to Vishnuprayag will merge into one and travel to the holy Badrinath Dham will be inaccessible.
Read: Varanasi travel: Ganga Ghat, Kashi Vishvanath Temple, other places to visit in 'city of lights'
How to reach Narsingh temple in Joshimath? 
Narsingh temple is located in the market area of Joshimath and can be easily accessed by devotees. From Joshimath bus stand, the temple is just 0.5 km away. In order to reach Joshimath by train, one should travel to Rishikesh railway station first. Then travel 256 km to Joshimath by bus. 
Read: Joshimath is gateway to renowned pilgrimages Badrinath, Hemkund Sahib; know how to travel from New Delhi
The Narsingh temple opens at 5 am and closes at 8:30 pm. The lord's idol is bathed everyday between 7:30 am to 8:30 am. This is the best time to witness the miraculous arm of the Lord. 
What is the best time to visit Joshimath?
Since Joshimath is in the hills of Uttarakhand, summer time from April to May is best to visit the place. Avoid going there in July and August as rainfall hampers travel in the hills and can be dangerous. 
function loadFacebookScript(){
!function(f,b,e,v,n,t,s){if(f.fbq)return;n=f.fbq=function(){n.callMethod?
n.callMethod.apply(n,arguments):n.queue.push(arguments)};if(!f._fbq)f._fbq=n;
n.push=n;n.loaded=!0;n.version='2.0′;n.queue=[];t=b.createElement(e);t.async=!0;
t.src=v;s=b.getElementsByTagName(e)[0];s.parentNode.insertBefore(t,s)}(window,
document,'script','https://connect.facebook.net/en_US/fbevents.js');
fbq('init', '529056027274737');
fbq('track', 'PageView');
}
window.addEventListener('load', (event) => {
setTimeout(function(){
loadFacebookScript();
}, 5000);
});