LIFESTYLE
Nature Photography Day 2023; History, Significance and how to celebrate this day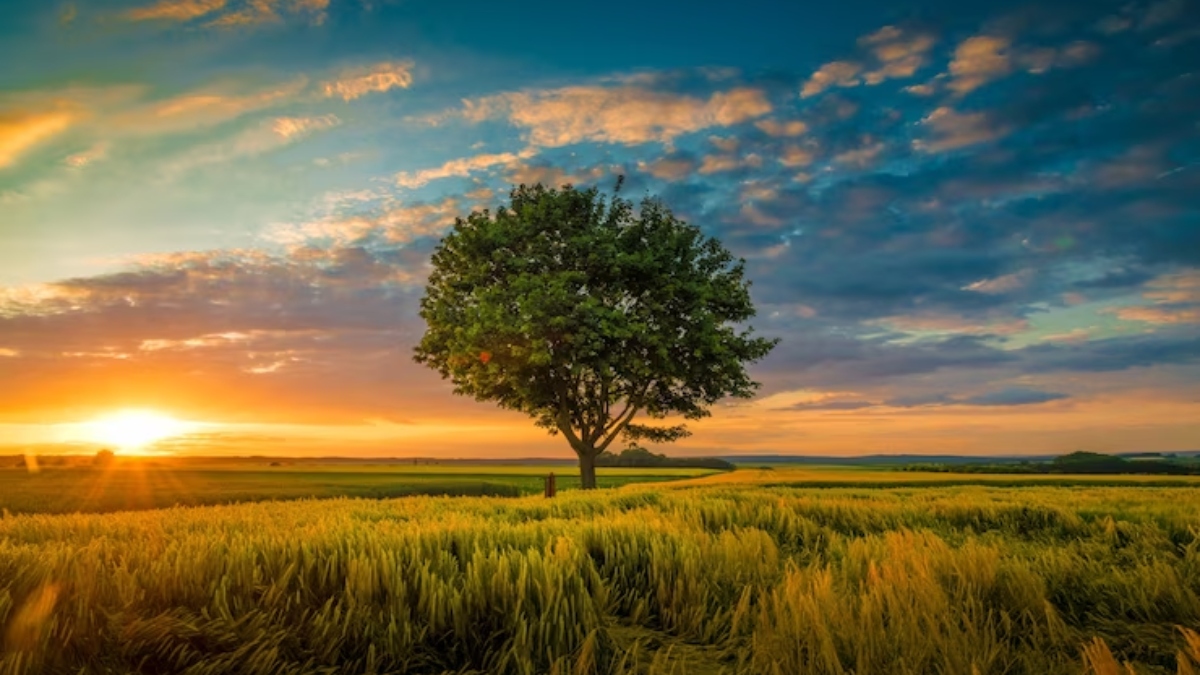 Nature Photography Day 2023: The beauty of nature is so vast that the lens in your eye can't capture it whole alone, you need to see it through another lens too. Your cameras are the perfect way to go about capturing the vastness and endless beauty of the natural world. The lush green forests, the indefinite ocean, the minute details on the rocks, the gorgeous rainbows, sunrises and sunsets, the wise aging trees etc., are all part of the natural ecosystem and you have a chance to encapsulate all of it in just a picture. Taking in so much breathtaking beauty at once is a little hard especially when you are awestruck by it, which is why it is important to have your cameras out in order to not miss a moment of this divine world entrusted to us.
What is Nature Photography Day?
Nature Photography Day is one such day that celebrates nature and insists on doing it over film. It encourages budding young minds to put a little thought into nature and its beauty and make sure to pull out their cameras whenever they go outdoors. The camera doesn't have to be too fancy, your phone lens is equally capable of capturing the fleeting moments of peace.
When is Nature Photography day celebrated?
Nature Photography Day was first celebrated in 2006 on 15 June by the North American Nature Photography Association (NANPA) to inspire budding young nature photographers and help them learn all there was about nature and its beauty using their lens. Slowly, in the North American continent and overseas, people started to celebrate Nature Photography Day.
The beautiful flowers won't be seen now if weren't clicked then
Why is Nature Photography Day celebrated?
Nature Photography Day isn't just a day to take a leave and sit at home, its your chance to reconnect with the earth in its most natural form. Photography could be to study the tiniest details using macro photography or studying the greatness of wildlife through a telephoto lens.
How to celebrate Nature Photography Day?
Celebrating this day is an easy task, just get your feet off the bed and drag yourself outside with your cameras.
You could spend your time capturing the fleeting birds that are visible to the properly for not more than a few seconds.

You could go to a public garden and take pictures of the blooming flowers, the hearty and healthy shrubs and bushes, the tall aging trees etc.

You could stay up all night and get that perfect shot when the sun rises from the horizon.

You could go bird watching, with your binoculars around your neck and your camera in your hand, be ready to experience the vast species the earth possesses.
There are a million ways how you can celebrate this day and it doesn't have to be with fancy cameras or specific moments that only you were able to capture, it is about enjoying and taking in nature with every click. Be it a specific moment or just a moment fleeting by, be it in your surroundings or requiring an extra trip, the aim is just to try to connect with nature through photography.
function loadFacebookScript(){
!function(f,b,e,v,n,t,s){if(f.fbq)return;n=f.fbq=function(){n.callMethod?
n.callMethod.apply(n,arguments):n.queue.push(arguments)};if(!f._fbq)f._fbq=n;
n.push=n;n.loaded=!0;n.version='2.0′;n.queue=[];t=b.createElement(e);t.async=!0;
t.src=v;s=b.getElementsByTagName(e)[0];s.parentNode.insertBefore(t,s)}(window,
document,'script','https://connect.facebook.net/en_US/fbevents.js');
fbq('init', '529056027274737');
fbq('track', 'PageView');
}
window.addEventListener('load', (event) => {
setTimeout(function(){
loadFacebookScript();
}, 5000);
});