WORLD
NBC cuts ties with Palestinian journalist arrested in Israel for 'inciting terrorism' on social media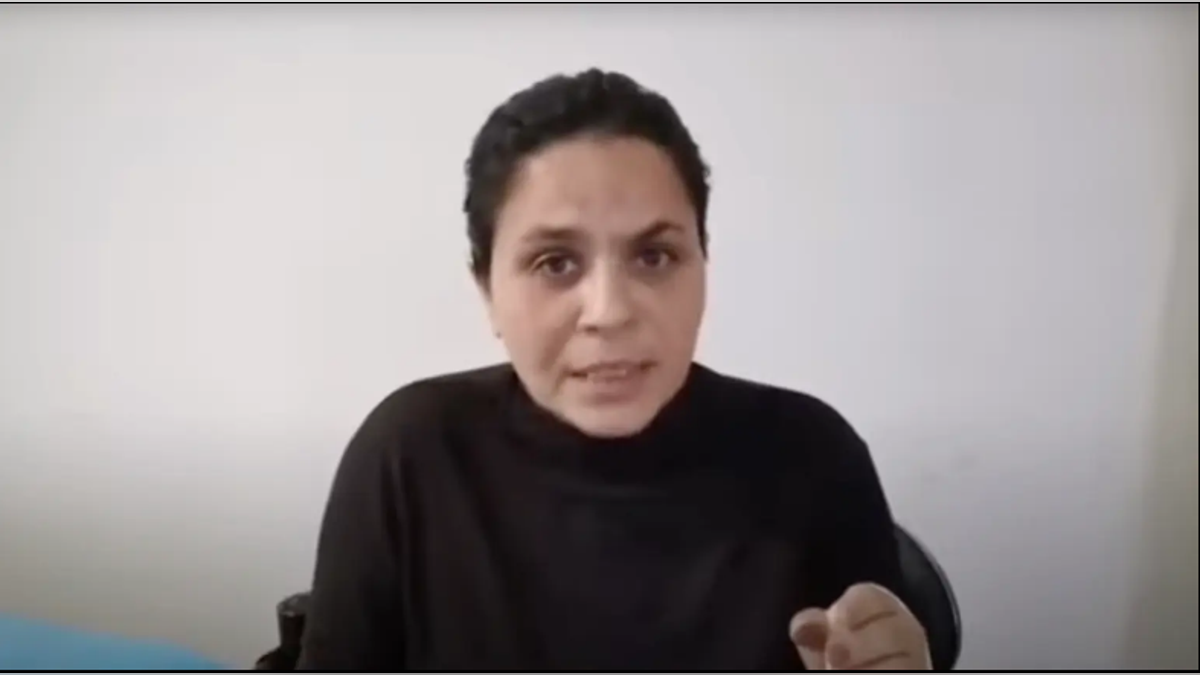 A Palestinian journalist working for NBC News was reportedly arrested by Israeli authorities Thursday "on suspicion of inciting terrorism and identifying with a terrorist organization."
The Jerusalem Post reported Saturday that Marwat Al-Azza, a freelance producer living in East Jerusalem, was taken into custody in response to her social media posts about the Oct. 7 attacks by Hamas. 
"These are very serious offenses during a time of declared war when the respondent lives and makes a living in the same country that is under attack and yet chooses to incite and glorify the horrible acts committed against civilians," a police spokesperson stated in court, per The Post. 
The paper reported that Al-Azza was cooperating with authorities during her arrest and she admitted the posts were accurately attributed to her.
JON LOVITZ KNOCKS 'IDIOT' JOHN OLIVER PANICKING OVER US AID TO ISRAEL: HE'S 'SHOCKED' AMERICA SUPPORTS AN ALLY
"This is a normative woman, engaged in journalism, and her role is very important to everyone," her defense attorney said according to the Post. "She was asked in her investigation about her work. I believe that in the things attributed to her, she cooperated fully."
According to Haaretz, on Oct. 7 Al-Azza wrote on Facebook about an elderly woman who was kidnapped, "It's killing me, it's a black comedy, the old woman looks happy, a bit of action before she dies."
She also reportedly posted: "Sirens all the time, the Jews are hiding and the Arabs are out drinking coffee on their balconies," and "I feel like I'm watching a movie where the director is Palestinian and the protagonists are from Gaza."
An NBC News spokesperson told The New York Post, "The investigation of Ms. Azza is unrelated to NBC News. It is based on her personal Facebook posts that predate her time with us as a freelancer. We were not aware of those posts before we engaged Ms. Azza four weeks ago. She will not be contributing to our coverage going forward." 
PROGRESSIVE WESTERN WOMEN CONVERTING TO ISLAM, SHARING REASONS ON SOCIAL MEDIA SINCE 10/7 HAMAS ATTACK 
The New York Post reported Monday that the journalist was hired by NBC News "around Oct. 21," according to network sources. 
NBC News did not immediately respond to Fox News Digital's request for comment.
The arrest comes as Western news organizations are facing intense scrutiny over the Palestinian journalists they've hired for coverage of the ongoing Israel-Hamas war. 
CNN recently cut ties with freelance photojournalist Hassan Eslaiah after an image resurfaced on social media showing him taking a cozy selfie with a Hamas leader. 
CLICK HERE TO GET THE FOX NEWS APP