WORLD
NC Gov. Cooper urges against large paper mill's closure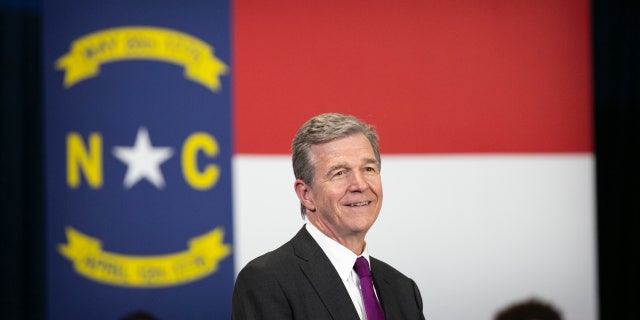 Gov. Roy Cooper on Thursday urged the operators of a large western North Carolina paper mill set to shutter to find a way to keep it running, saying a closure would have a "devastating effect" on the region and its people.
Pactiv Evergreen announced last week that it expected to close its Canton mill during the second quarter as part of a restructuring of its beverage merchandizing operations. About 1,100 employees are expected to lose their jobs.
In a letter, Cooper asked Pactiv Evergreen USA CEO Mike King to "explore all options" to keep the mill operating, whether through a sale, repurposing of the plant, or through any other means.
NORTH CAROLINA GOV. ROY COOPER ENDS SUIT CHALLENGING CONSTITUTIONALITY OF PANEL THAT SCRUTINIZES STATE RULES
The mill "has been in operation for more than a century and has been the lifeblood of that town and region," Cooper wrote. "Our priority remains to support the people affected by this unexpected closure by providing any available resources to their relief and recovery."
The company said in its March 6 announcement that about 1,300 positions would be eliminated with the closing of the Canton mill and a converting facility in Olmsted Falls, Ohio.
Cooper also put the company on notice that the state would seek to recover $12 million in state-funded incentives received to keep the mill operating if it closed.
NORTH CAROLINA GOV. COOPER WANTS MORE STATE POSITIONS TO NOT REQUIRE COLLEGE DEGREES
A Job Maintenance and Capital Development grant agreement announced in late 2014 between the state and two subsidiaries required the company to retain at least 800 full-time workers through the end of 2024, according to Cooper.
"If you follow through your announced plans, we will demand full repayment of those funds," Cooper wrote.
Attorney General Josh Stein on Thursday sent a separate letter to King that went further, demanding his company repay the grant funds immediately based on "the company's clear intent to breach" the agreement. Stein also reminded King of Pactiv Evergreen's responsibilities to address any outstanding environmental issues at the mill site.
CLICK HERE TO GET THE FOX NEWS APP
Local officials have pledged resources to the workers who are expected to be laid off. Cooper's state government budget proposal released on Wednesday recommended $5 million be set aside to support employee and community needs in Canton. The budget document said any incentives clawed back from the two subsidiaries would be used to help Canton.