LIFESTYLE
New Liquor Rule: Show vaccination certificates of both COVID-19 doses to buy alcohol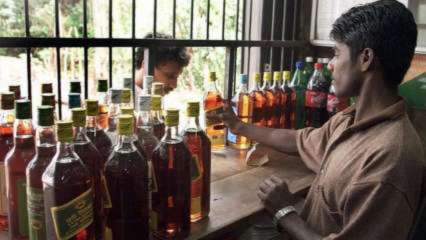 According to the new rule, individuals will now have to show a certificate before buying alcohol. This decision comes after the country is witnessing increasing cases of COVID-19 and with that people lining up outside liquor stores without wearing masks or maintaining social distance.
Now, people who want to buy alcohol need to be fully vaccinated and have to produce a certificate that states the same. Only those who are fully vaccinated will be able to buy alcohol from government outlets. The rule has been implemented in the Nilgiris district of Tamil Nadu. District Collector, Divya said that this step is part of a campaign to motivate residents to get vaccinated.
If the residents want to buy alcohol from the government contract, then they will have to first show the certificate of both doses of the corona vaccine. According to reports, about 97 per cent of the population of the district has been given a dose of vaccine for the first or second time which means the new rule is working. 
A lot of false information was spread regarding the vaccines which made the residents hesitant to take them. This new rule was implemented so that people would come forward and take the vaccine and overcome their fear. 
There were reports of people in the state who was adamant about not taking the vaccine because they were consuming alcohol. Now, whoever wants to buy alcohol will first have to show the certificate of vaccination and the Aadhaar card for purchasing liquor at TASMAC outlets.