HEALTH & FITNESS
Nipah Spreading Rapidly In Kerala: 2 Deaths, Over 700 People Tested; What We Know So Far About The Outbreak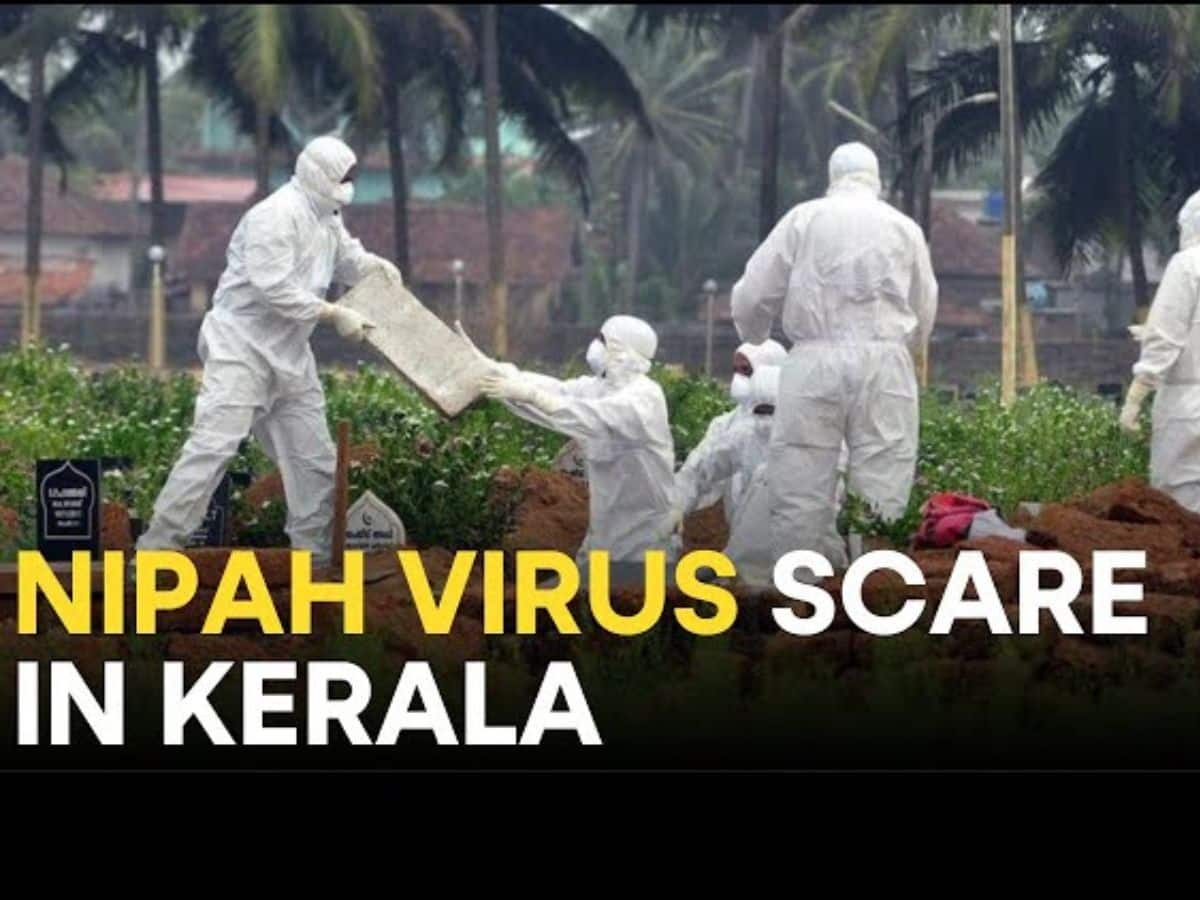 The results of the tests are awaited, but the Kerala government is taking these measures in the hope of preventing a major outbreak of the Nipah virus.
In a race to stop the spread of the rare and deadly Nipah virus, which has already claimed two lives in Kerala, the state government has asked schools, offices and public transport to remain shut till Thursday. The outbreak comes at a time when India is witnessing a slow rise in the daily COVID cases mainly triggered by the BA.2.86 variant of the virus.
The Nipah virus is an uncommon and fatal virus that can cause encephalitis, brain inflammation, as well as respiratory sickness. Contact with the saliva or blood of infected animals, such as bats, spreads the disease. Nipah virus does not have a specific therapy, however, supportive care can increase survival rates. Below are the updates from the current outbreak of Nipah in Kerala.
Nipah Outbreak In Kerala: Here Are The Latest Updates
These actions are being taken by the Kerala government to stop the virus's further spread. The closing of workplaces and schools will serve to lessen inter-person contact, and testing of suspected cases will help to find and isolate sick persons.
With the confirmation of one additional positive case of Nipah in Kozhikode on Wednesday, the total number of active cases of the infection has increased to three.
The fourth viral outbreak to hit Kerala since 2018 has resulted in two fatalities, prompting officials to create containment zones in at least eight Kozhikode villages.
As per reports, 58 wards across nine panchayats in Vadakara taluk of Kozhikode district have been declared as containment zones.
Officials have stated that essential services and only entry and exit are allowed in areas which are marked as containment zones.
Total Wellness is now just a click away.
Follow us on
window.addEventListener('load', (event) => {
$('#commentbtn').on("click",function(){
(function(d, s, id) { var js, fjs = d.getElementsByTagName(s)[0]; if (d.getElementById(id)) return; js = d.createElement(s); js.id = id; js.src = "//connect.facebook.net/en_US/sdk.js#xfbml=1&version=v2.3"; fjs.parentNode.insertBefore(js, fjs);}(document, 'script', 'facebook-jssdk'));
$(".cmntbox").toggle();
});
});