WORLD
North Korea launches suspected spy satellite, its neighbors say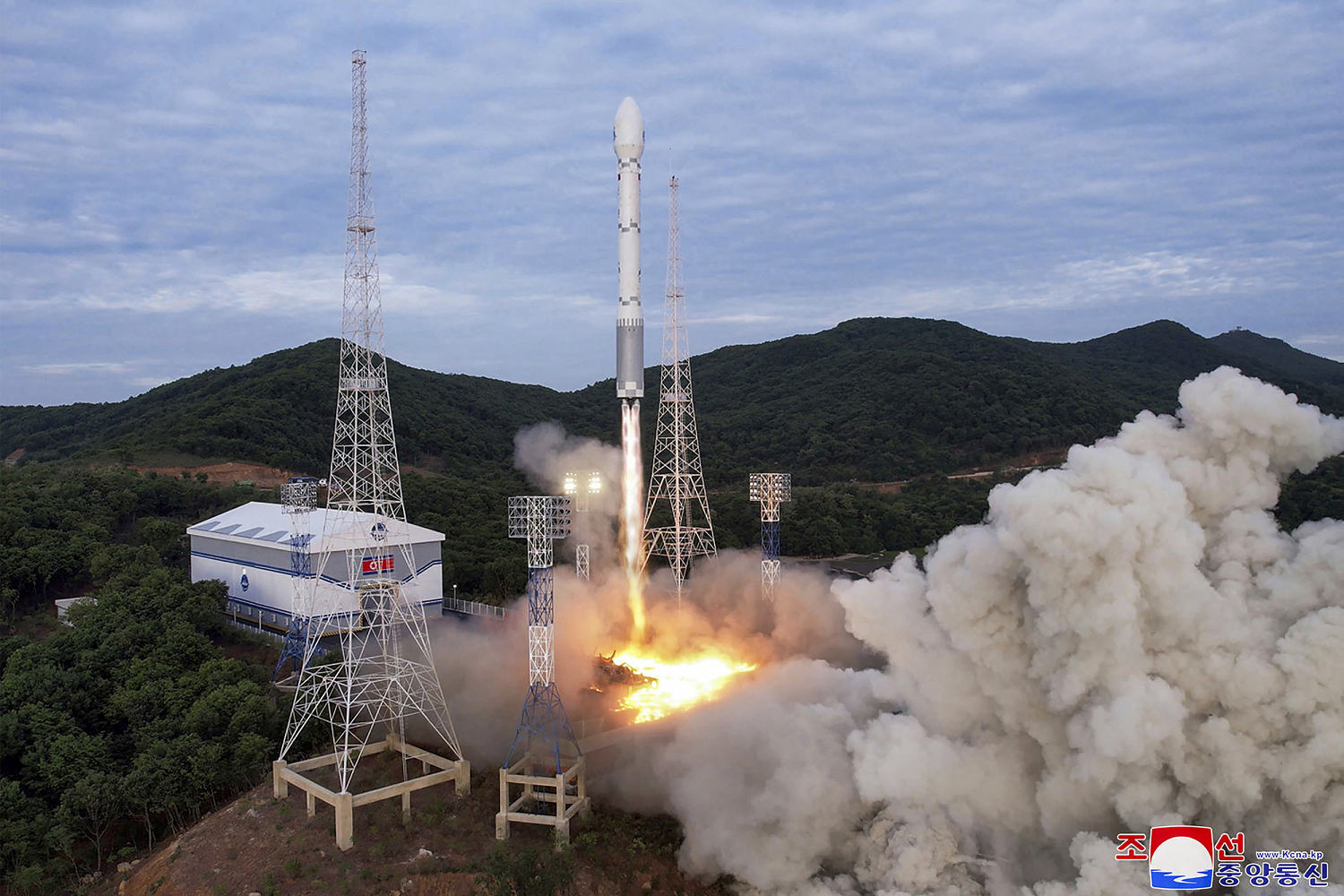 SEOUL, South Korea — North Korea on Tuesday made what appeared to be its third attempt to launch its first spy satellite into orbit, South Korea and Japan said.
The launch of a possible ballistic missile toward the south prompted Japan to briefly issue an advisory in the southern prefecture of Okinawa, telling residents to remain inside or underground. In a post on X, the prime minister's office said the missile was believed to have "passed into" the Pacific Ocean around 10:55 p.m. (8:55 a.m. ET) and that the advisory had been lifted.
South Korea's Joint Chiefs of Staff also said North Korea had fired what was believed to be a spy satellite toward the south.
Japanese Prime Minister Fumio Kishida condemned the launch and said no damage had been confirmed so far.
"Even if what they launched was supposedly a satellite, the use of ballistic missile technology is a clear violation of the relevant United Nations resolutions," he said. "It is also a serious issue that could affect the safety of our nation's citizens." 
North Korea had earlier told Japan that it planned to launch the satellite between Wednesday and Dec. 1. It has said a spy satellite is necessary to monitor U.S. and South Korean military movements.
Two earlier launch attempts by the nuclear-armed state failed in May and August. The South Korean military said in July that wreckage it recovered from both the satellite and the rocket used to launch it in May indicated that they had "no military utility."
KCNA, North Korea's state news agency, reported Tuesday that North Korea had a "sovereign right" to strengthen its military power against the U.S.-led space surveillance network, citing a researcher at the North Korean space agency.
South Korea had warned North Korea on Monday not to go ahead with the latest satellite launch, suggesting that it could threaten the 2018 inter-Korean military agreement aimed at reducing tensions along the border.
South Korea is also aiming to launch its first spy satellite into orbit by the end of this month, as the two countries race to develop their military capabilities in space.
South Korean Defense Minister Shin Won-sik told the local news media last week that the military plans to launch its first domestically built reconnaissance satellite on Nov. 30 as part of a project to place five such satellites into space by the end of 2025.
Stella Kim reported from Seoul, Arata Yamamoto from Tokyo and Jennifer Jett from Hong Kong.