India
Noted Pakistan Journalist Hamid Mir Taken 'Off-Air' For Being Critical Of Military Establishment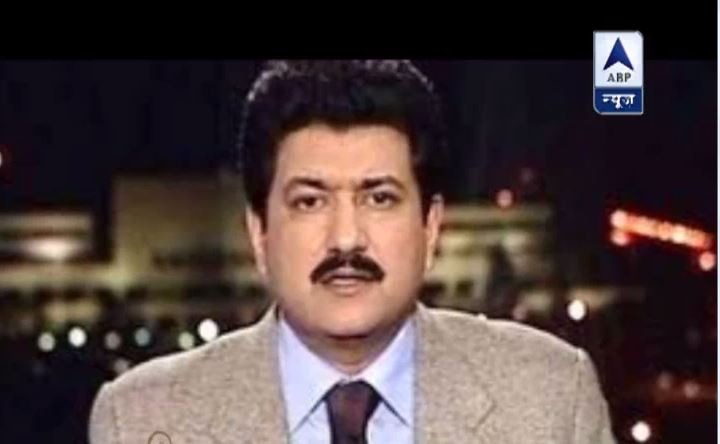 Noted Pakistani journalist Hamid Mir has been taken "Off-Air" after he criticized the country's powerful military establishment in the wake of an attack on a fellow scribe.
Mir, the longtime host of the popular Capital Talk on Geo News, delivered a speech in Islamabad calling for accountability for the repeated attacks on journalists in Pakistan.
He was speaking at a protest after a recent attack on YouTuber Asad Ali Toor. In his speech, Mir highlighted that those journalists who are critical of the military establishment are the ones who are targeted.
Mir told BBC Urdu that Geo News management communicated him to "not go on air on Monday" to host his five-days-a-week show. In a tweet, Hamid Mir confirmed that he has been taken Off-Air and showed his will to remain the voice of reason.
"Survived assassination attempts but cannot stop raising voice for the rights given in the constitution," he tweeted.
So far there is no statement from the Pakistan government, but press bodies and others have criticized the move by the private channel to take Hamid Mir Off-Air.
Pakistan Federal Union of Journalists (PFUJ), a leading body of local media persons, "strongly condemned" banning of Mir.
"We want to know if banning Mir is a decision of Geo or a result of pressure by the government and establishment," PFUJ president Shehzada Zulfiqar said.
The Human Rights Commission of Pakistan (HRCP) also condemned the move. "HRCP strongly condemns the decision to take Hamid Miroff the air three days after he spoke fervidly against the escalation in curbs on press freedom. He must be allowed to resume his professional duties immediately and the threats against him investigated," it said in a statement.