LIFESTYLE
Now you can withdraw three months' salary from PF account, here's how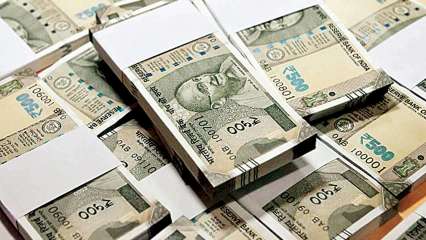 In wake of the coronavirus pandemic, the Employees' Provident Fund Organization (EPFO) has once again given the benefit of advance scheme to its subscribers. EPFO subscribers can withdraw money equal to their 3 months' salary from their Provident Fund account. The subscribers will not have to return this money.  For this, the ​​members can apply online. 
EPFO has made changes in the EPF Scheme-1952 for this. Employees can withdraw 75% of the amount deposited in their account or an amount equal to three months' salary.
It may also be noted that recently, the EPFO had approved advance for medical emergency under which, members can now withdraw up to Rs 1 lakh in advance for any medical emergency. There will be no questions asked and you will not need to provide any guarantee for this. 
According to the Ministry of Labor, work is going on to process the application for full KYC accounts within 72 hours. Last year, this brought a lot of relief to the employees. EPFO had released a total amount of Rs 18,698.15 crore under such 76.31 lakh advance claims for COVID-19.
How to withdraw money from PF online
To withdraw PF, the employee will first have to login to the official website of EPFO ​​https://unifiedportal-mem.epfindia.gov.in/memberinterface. As soon as the website opens, you will have to enter UAN and password and captcha on the right side. After that, click on Sign In.
– On the next page, you can see the employee profile on the right side of the page. Now click on 'Manage' tab and select KYC from the drop-down menu.- On the next page, click on Services tab of Online Services and select Form (Form-31,19,10C & 10D) from the drop-down list.- You can see the details of the member here. Now enter the last four digits of your bank account to verify and click 'Yes'.- On the next page, select Form No. 31. After this you will come here written 'I want to apply for' on which you have to click. After this click on 'Proceed for online claim'.
Some conditions for claim
– Your UAN must be activated.- Your verified Aadhaar should be linked with UAN.- Bank account should be linked to UAN with IFSC code.