FOOD & RECIPES
Make this healthy chicken curry without adding even a drop of oil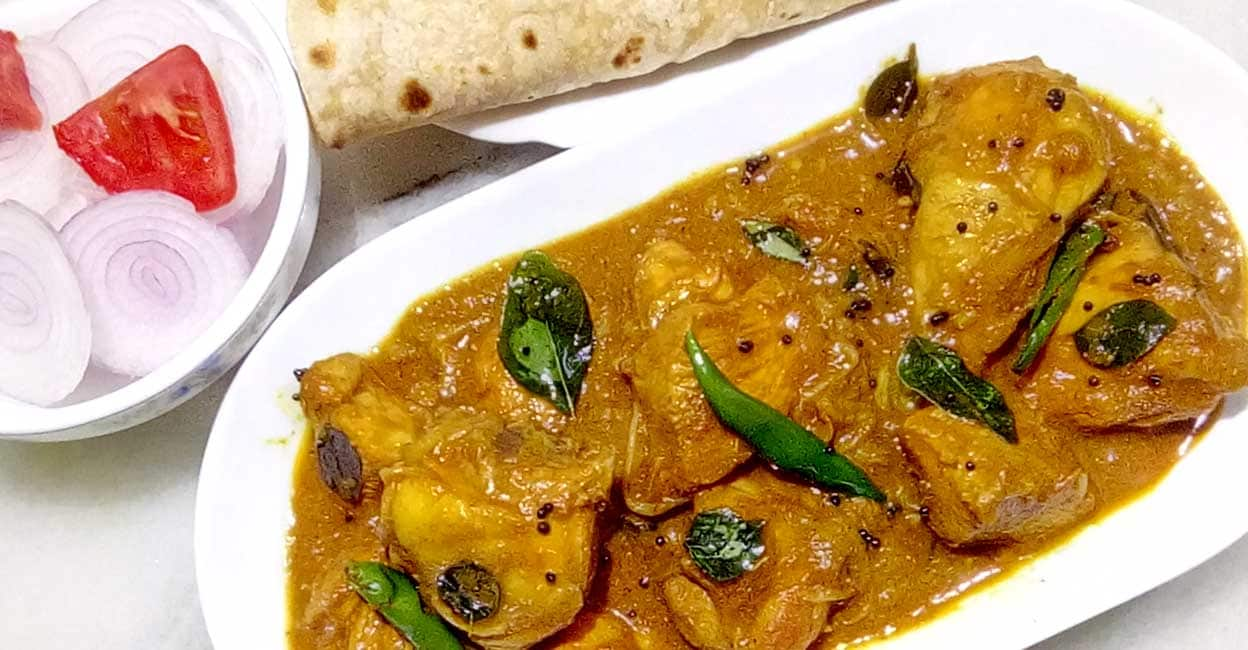 Be it fried or with gravy, chicken dishes are usually prepared by adding oil. However, this north Indian style recipe doesn't use even a drop of oil in it. Despite that, this chicken curry tastes incrediblely delicious. Moreover, it is pretty easy to prepare this dish. Check out the recipe.
Ingredients
1 kg chicken (cut into small pieces)
100 gms shallots
4 split green chilies
1 tsp crushed garlic
1 tsp ginger
Juice of one lemon
1 tsp vinegar
1 tsp chili powder
1 tsp cumin
1 tsp coriander powder
½ tsp garam masala
½ tsp pepper powder
Salt as required
½ tsp turmeric powder
250 ml yoghurt
Preparation
Marinate the chicken pieces with finely chopped shallots, lemon juice, green chilies, ginger, garlic and vinegar
Keep aside for an hour
Mix chili powder, cumin powder, coriander powder, garam masala, pepper powder, turmeric powder and salt in yoghurt
Add this mixture into the marinated chicken
Heat a non stick pan
Add the marinated chicken along with the yoghurt mix
Cook on low flame
Turn off the flame when the gravy turns aromatic and the chicken is nicely cooked
Finally, garnish with chopped coriander leaves
Delicious North Indian style chicken curry is ready.