LIFESTYLE
One month to go for JEE Advanced 2021: Important preparation tips for students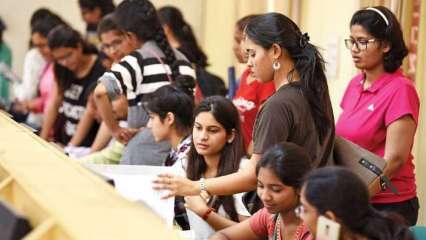 Students across the country are gearing up for the Joint Entrance Examination (JEE) Advanced 2021, which is now just a month away. To get admission into premier institutes such as IITs and NITs for the courses of your choice, clearing the JEE Advanced examination with flying colours is a must.
Students who secure the top 2.5 lakh ranks in the JEE Main 2021 examination will be eligible to appear for the JEE Advanced 2021 exam, which will be conducted on October 3 this year. The examination stands delayed due to the second wave of the COVID pandemic and the delay in JEE Main exams.
With just over a month left for the JEE Advanced 2021 examination, here are some tips you can follow to amp up your preparation techniques.
JEE Advanced 2021: Preparation tips
Create a schedule: One should create a timetable when there is just a month to go for the examination. The timetable should dedicate equal time to all the subjects and also include proper breaks so you don't overstudy.
Keep your study standard: While you are approaching the final weeks before your exam, try to keep your study material standard and keep away from more complicated and difficult books. As per teachers, HC Verma and SL Arora are the standard books to prepare from.
Solve previous year's question paper: Try to solve as many question banks and previous years' question papers to get an idea of what the paper pattern is. Due to the pandemic, there might be some changes in the paper pattern and syllabus, as compared to previous years.
Make your own notes: It is suggested that the students should make their own notes while preparing for the JEE Advanced exams. It is proven that students can understand the concepts better if they write it down themselves, and read from their own handwriting.
Subject-wise guidance: Try to seek guidance from your teachers on each subject while preparing for the exams. Also, watch YouTube videos and attend doubt sessions related to your weaker concepts.
Time management: Students must note that the JEE Advanced exams have two papers of three hours each. One must learn how to manage their time and make sure that one is able to go over each question at least once in the given time.
Study smart: Since these are the final few weeks before your exams, you need to focus on the chapters which have the maximum weightage in the exams. Also, keep your focus on your stronger concepts so that you have the surety of scoring in that section.