REVIEWS
Oracle is embracing generative AI with open arms: Here's how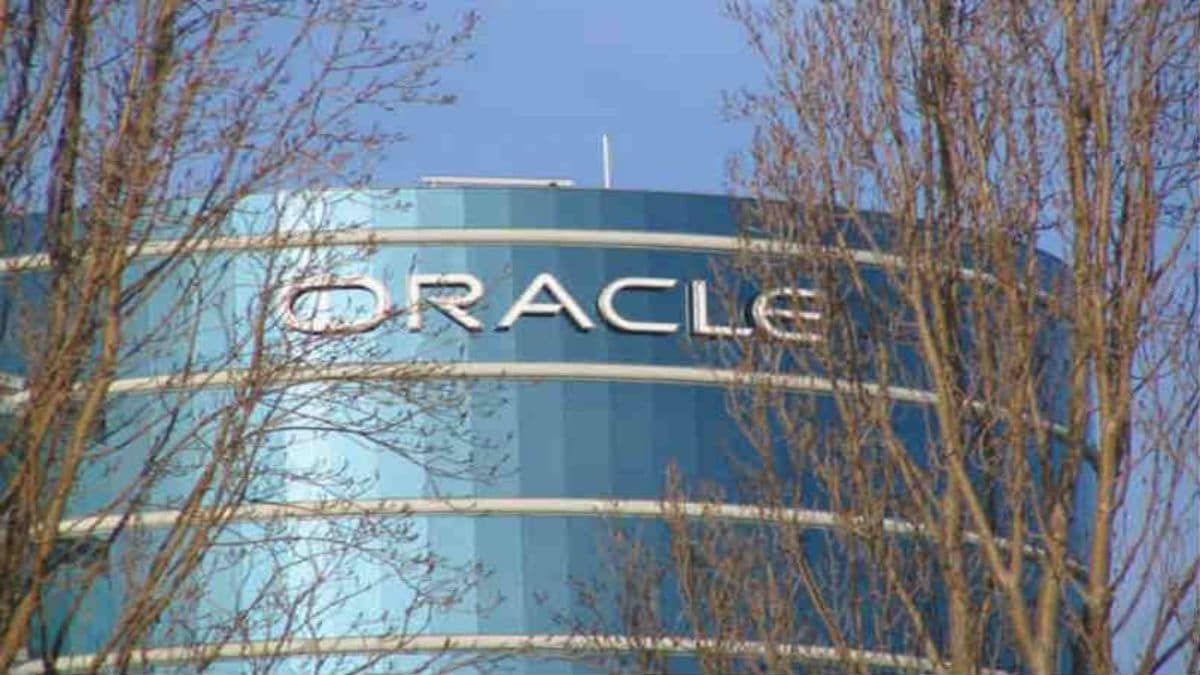 Oracle on Wednesday introduced generative AI-powered capabilities within Oracle Fusion Cloud Human Capital Management (HCM) solution to help boost HR productivity for enterprises. Also Read – Microsoft Chairman Satya Nadella shares a glimpse of what future with generative AI would look like
Supported by the Oracle Cloud Infrastructure (OCI) generative AI service, the new capabilities are embedded in existing HR processes to drive faster business value, improve productivity, enhance the candidate and employee experience, and streamline HR processes. Also Read – Meta starts testing generative AI-based model with employees: Here's what the chatbot does
The move will help enterprises streamline HR processes for candidates, employees, managers, and recruiters. Also Read – Mark Zuckerberg plans to put AI features into Facebook, Instagram, and WhatsApp
"With the new embedded generative AI capabilities in Oracle Cloud HCM, our customers will be able to take advantage of large language models to drastically reduce the time required to complete tasks, improve the employee experience, enhance the accuracy of workforce insights, and ultimately increase business value," said Chris Leone, executive vice president, applications development, Oracle Cloud HCM.
With Oracle Cloud HCM, customers use their own data to refine models for their specific business needs – each customer's dedicated generative AI models are only tuned on the customer's own proprietary data.
By giving customers control of the data used by generative AI, Oracle is helping keep sensitive and proprietary information safe.
According to Deepa Param Singhal, vice president applications, Oracle India, despite significant strides in the business landscape, several HR challenges persist in enterprises, hindering their ability to create an efficient work environment for their employees.
"As we move forward into an increasingly digital era, our generative AI embedded Oracle Cloud HCM will emerge as an intelligent tool that is set to elevate employee experience by equipping employees with in-built modern, intelligent tools and features that will automate mundane daily tasks," said Singhal.
Natively built for the cloud, Oracle Cloud HCM is a complete solution connecting every human resource process from hire to retire.
— IANS
<!–
–>
---
---
(function(d, s, id) {
var js, fjs = d.getElementsByTagName(s)[0];
if (d.getElementById(id)) return;
js = d.createElement(s); js.id = id;
js.src="https://connect.facebook.net/en_US/sdk.js#xfbml=1&version=v2.10&appId=133005220097303″;
fjs.parentNode.insertBefore(js, fjs);
}(document, 'script', 'facebook-jssdk'));(function(d, s, id) { var js, fjs = d.getElementsByTagName(s)[0]; if (d.getElementById(id)) return; js = d.createElement(s); js.id = id; js.src = "//connect.facebook.net/en_US/sdk.js#xfbml=1&version=v2.3"; fjs.parentNode.insertBefore(js, fjs);}(document, 'script', 'facebook-jssdk'));
$(document).ready(function(){
$('.pageLinks .container a').on("click",function(){
dataLayer.push({"event":"bottom_nav",
"event_action":"click ",
"event_label":$(this).text(),
"custom_page_url":window.location.href});
});
$('.language a').on("click",function(){
var lang = 'hindi';
if($(this).text() == 'ENG'){
var lang = 'english'
}
dataLayer.push({"event":"lang_select",
"event_label":lang});
});
});
//$(document).ready(function(){
// $('#commentbtn').on("click",function(){
//(function(d, s, id) {
// var js, fjs = d.getElementsByTagName(s)[0];
// if (d.getElementById(id)) return;
// js = d.createElement(s); js.id = id;
// js.src="https://connect.facebook.net/en_US/sdk.js#xfbml=1&version=v2.10&appId=133005220097303″;
// fjs.parentNode.insertBefore(js, fjs);
//}(document, 'script', 'facebook-jssdk'));
// $(".cmntbox").toggle();
// });
//});