India
Perth gathering to face climate crisis
The Australian Petroleum Production and Exploration Association (APPEA) is 60 years strong and this year hosts the most important gathering of the oil and gas sector in more than a decade.
Remarkably, after a year when the sector was shirt-fronted by pandemic shutdowns and falling oil prices, this year's conference will have more than 1500 delegates attending in person in Perth and many more joining online.
And why is this year so important? It is because while national economies are cranking up again after the Covid-19 crisis, a second crisis looms large for the sector – one that is quite different.
Climate change will reach into almost every discussion. Expect the emissions-reduction task to be a core talking point throughout the 2021 conference in a way not envisaged even a year ago.
A shock trifecta in late May certainly checked share prices: the International Energy Agency's net-zero report calling for no new oil and gas investment; an activist hedge fund installing two new directors at Exxon and a shareholder push-back at Chevron; and a Dutch court directing Shell to cut carbon emissions by 45 per cent by 2030.
To many other developed nations, Australia remains recalcitrant for its refusal to commit to a net-zero 2050 target, but shareholders are pushing our major oil and gas companies to find their own solutions and set their own targets, and they are responding.
Across the country the major producers are exploring ways to reduce emissions, through carbon sequestration (such as Woodside's 3.6 million native-tree plantings), or carbon capture and storage, or by prioritising drier gas, or indeed by fast-tracking hydrogen for sale into energy hungry markets such as Japan.
Where in the Exhibition Hall can I buy the H2 T-shirts?
So much of this requires high technical skill and innovation, something very familiar to the oil and gas sector. It also requires substantial investment.
This brings us to the question of just where gas fits in the economy today, and whether it can justify a future to 2050 and beyond. There are some loud voices arguing it will not be able to and should not be allowed to do so.
The federal government's May budget did not deliver the impetus for a gas-fired manufacturing recovery that some in the sector, such as Andrew Liveris, had been calling for.
Yet the government's decision to build a gas plant at Kurri Kurri in the east demonstrated how it at least believes gas to be vital as the transition fuel as we move to this renewable future.
Federal and state government intervention in the energy market from supporting new projects, to the sleeping ADGSM, as well as the prospect of LNG import terminals, all contributes to investment uncertainty.
Oil and gas businesses can at least look forward to better prices after the annus horribilis of 2020.
At recent APPEA meets, the industry has chastised itself for not being able to get its message across: that gas is the logical transition fuel and that by unlocking the bountiful local supplies, particularly in the southern states, Australia could not only have cheaper gas but could also build and expand businesses to the nation's competitive advantage, as the US has done so successfully over the past 20 years.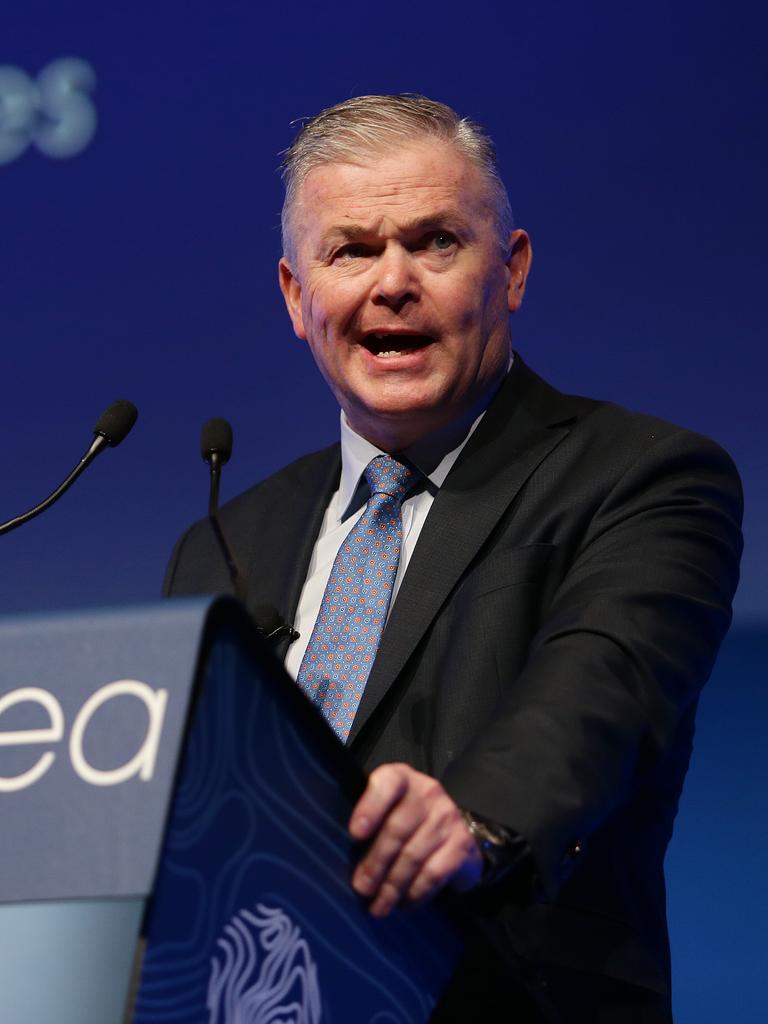 That challenge remains for oil and gas which suffers from not being a retail customer-facing industry. APPEA's chairman, the tenacious Kevin Gallagher, will no doubt have plenty to say in this space.
Another theme for the conference will be costs. Sure, this is a perennial issue at APPEA, but 2021 has delivered a new set of hurdles. The first is clearly border shutdowns, both domestic and international. A shortage of skills, especially in the west where mining is in overdrive, is starting to bite with labour costs rising.
The second, and arguably far more difficult to assess, is the industry's decommissioning obligation.
Legislation is coming in Australia and with it, financial assurance and trailing liabilities.
After the NOGA failure, where a bankrupt owner of old assets has left the government with a costly clean-up bill, the sector will need to lobby hard to ensure the new regime is not too punitive. And there is the prospect of a levy on parts of the sector to cover the NOGA liability. For mining services, however, this surely signals growth.
In the past 10 years, APPEA estimates that oil and gas has invested more than $350bn in Australia. Much is being asked of the 18,000 people who directly or indirectly support the industry.
For some, like those on the rigs that helped turn on ExxonMobil's West Barracouta in April, it's been a year of shifting shifts and Covid-19 protocols with long periods away from family. For thousands of employees, there has been a huge leap in technology adoption and knowledge gained.
People have worked hard. It is that skill and proven track record of innovation which puts oil and gas in a strong position to deliver cleaner energy, and stay relevant and vital to the Australian economy. APPEA 2021 is important.