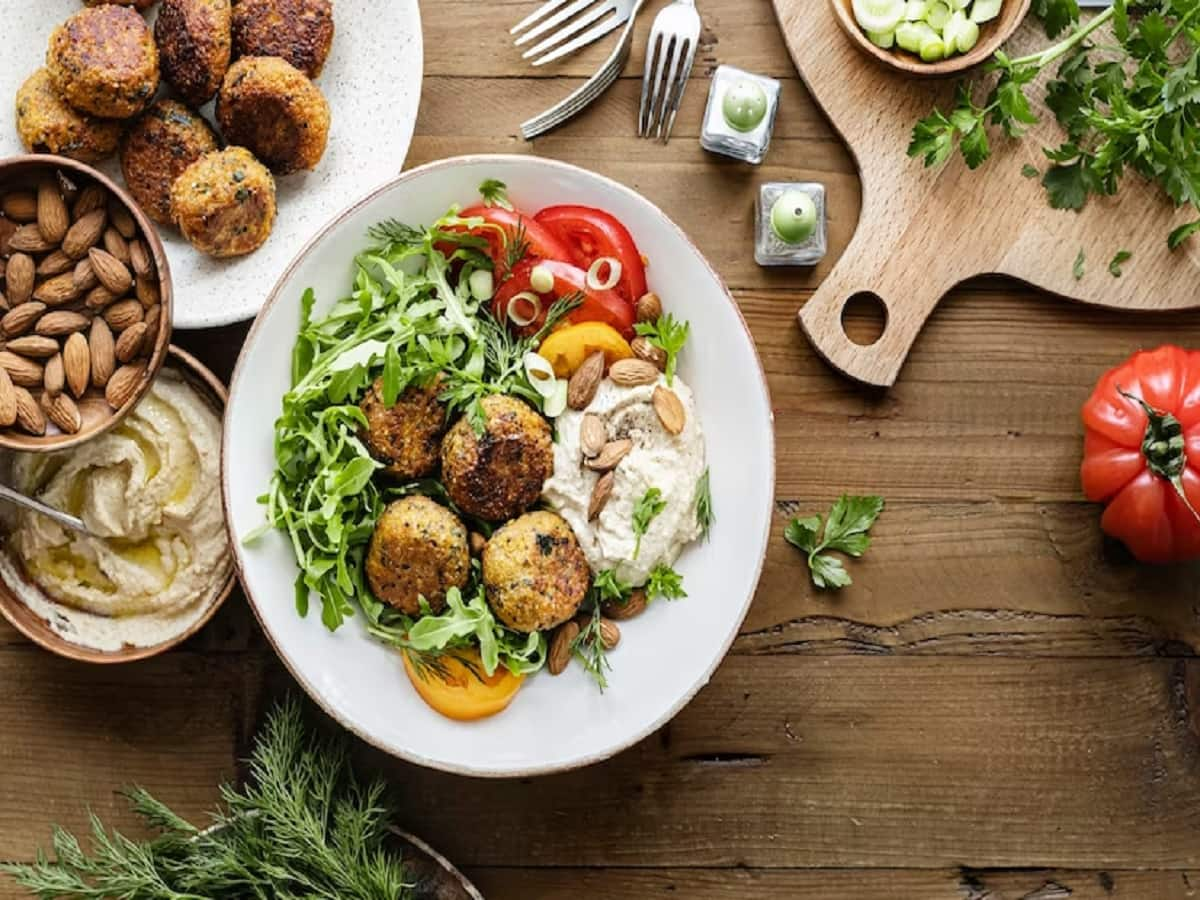 On A Plant Diet? Try These Protein-Rich Pulse-Centric Recipes.
Lentils and pulses are an intrinsic part of Indian cuisine. What makes them such a household must be traced to the three solid pillars of good health – nutrients, protein, and fibre for gut health, which they deliver in abundance. As cost-effective sources of good quality protein, pulses are a boon for vegetarians, who often need help meeting protein requirements. It's crucial to ensure that our diet has enough protein as this essential nutrient often gets shortchanged or overlooked, causing deficiency and leading to multiple health problems.
Fortunately
We live in a country that grows different lentils, each providing health benefits and nutrients. It thus makes complete sense to eat them by rotation. However, most often limit their consumption of lentils to just dal rice. In reality, these lentils offer much scope for experimentation and various dishes can be made from them. Kavita Devgan, Nutritionist at Tata Sampann,shares some tasty protein-rich recipes that you can explore making at home:
Hyderabadi Khatti Dal
Cook a cup of tuvar (split red gram) or arhar dal with 3 cups of water.
Add a pinch of turmeric powder, 1 cup chopped tomato, 1 tsp ginger-garlic paste, a pinch of red chilli powder, 2-slit green chillies and some salt to taste.
Add 1-tsp tamarind pulp and cook for 5 minutes.
Make a tempering of 2-3 garlic cloves, 1/2 tsp mustard seeds in 1-tsp oil and curry leaves.
Pour it on the dal. Enjoy this healthy spicy dish with some hot steamed rice.
Beans Bruschetta
Mix a cup of boiled rajma (kidney beans) with 3 tbsp yoghurt
Add spices and herbs of choice.
Add a pinch of mustard, salt, oregano/basil and pepper, and a teaspoon of coconut or olive oil for better taste.
Spread on multigrain bread, top it with lettuce, sliced cucumber and tomato.
Grill or chill and eat.
Simple Lobia Salad
Toss 1/2 cup of boiled labia with a finely-chopped onion, tomato and cucumber.
Add some roasted jeera powder, salt and chaat masala.
Squeeze some fresh lemon juice over it.
Serve it with a boiled egg (or some panned strips).
Dal Tikki
Soak 30-gm chana dal and grind it.
Add finely chopped 20-gm onion, spices, and 30-gm boiled potato or steamed cauliflower, shape them like patties and pan-fry.
To eat them, place each tikki in between burger buns or serve them with coleslaw on the side.
A Tip
Always opt for unpolished pulses over polished ones, as without polish, you get the pulses just the way nature has intended, with all the goodness for protein and nutrition. Moreover, opt for pulses from a trusted brand, which comes in tamper-proof packaging instead of a dodgy non-packaged source. This ensures quality as well as nutrition.
Total Wellness is now just a click away.
Follow us on
window.addEventListener('load', (event) => {
// $(document).ready(function(){
$('#commentbtn').on("click",function(){
(function(d, s, id) { var js, fjs = d.getElementsByTagName(s)[0]; if (d.getElementById(id)) return; js = d.createElement(s); js.id = id; js.src = "//connect.facebook.net/en_US/sdk.js#xfbml=1&version=v2.3"; fjs.parentNode.insertBefore(js, fjs);}(document, 'script', 'facebook-jssdk'));
$(".cmntbox").toggle();
});
// });
});