INDIA
PM Modi US Visit, Day 2: Indo-US Bilateral Meet & QUAD Leaders Summit — Full Schedule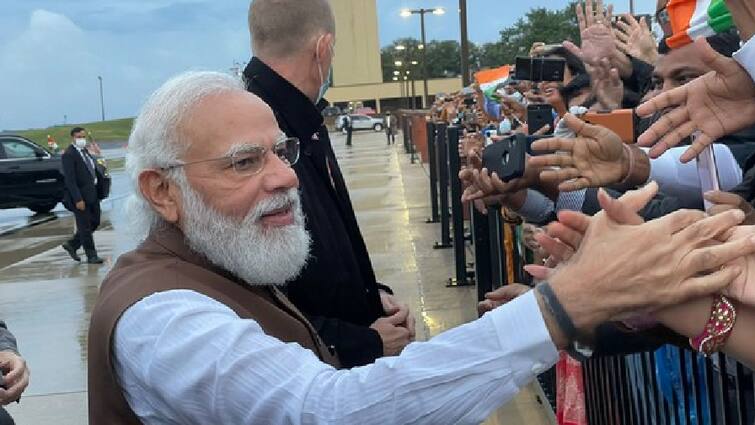 PM Modi US Visit, Day 2: Prime Minister Narendra Modi is on a 3-day visit to the US, packed with multiple meetings with top global leaders and the all-important United Nations General Assembly (UNGA).
On Day 1 of PM Modi's US visit, he met industry leaders which included CEOs of Qualcomm, Adobe, First Solar, General Atomics, and Blackstone. PM Modi held separate meetings with all these company heads.
After his meeting with the global industry leaders, Prime Minister Narendra Modi had a bilateral meeting with the Australian PM Scott Morrison. After his discussion with the Australian counterpart, PM Modi met US Vice President Kamala Harris at Eisenhower Executive Office Building. Day 1 of PM Modi's US visit concluded after he met the Japanese Prime Minister Yoshihide Suga. 
After a chockablock day 1 in Washington DC, Prime Minister Narendra Modi on September 24 will be meeting US President Joe Biden. This will be their first in-person meeting of the two global leaders.
PM Modi & US President Joe Biden Meet:
This Indo-US bilateral meeting holds its own significance as this meeting is right ahead of the QUAD Summit. India's one on one conversation with the US President will reinforce the agenda ahead of the summit.
Sources inform ABP News, Afghanistan and counterterrorism will be part of the agenda for the bilateral discussions. The two leaders will also talk on a range of regional issues and may discuss their current dynamics with Beijing.
QUAD Leaders Summit
Prime Minister Narendra Modi will be participating in the QUAD leaders summit on September 24. The meeting is hosted by the US President at the White House and will have Japanese Prime Minister Yoshihide Suga and Australian Prime minister Scott Morrison besides PM Modi.
Quadrilateral Security Dialogue or popularly called QUAD is a strategic dialogue between India, the US, Japan, and Australia safeguarding the interest of the Indo-Pacific region.
The US officials informed ANI, President Joe Biden has made the QUAD cooperation a priority in his regime. The US official said, Joe Biden hosting QUAD leaders is a fundamental demonstration of the importance Washington attaches to engagement in the Indo-pacific region.
As per sources, the main agenda of the QUAD summit will regarding COVID-19 and the further commitment to achieve vaccination goals. Clean energy and climate-related announcements can also come out of the QUAD leaders summit.
PM Modi US Visit Day 2 Schedule As Per IST
1. One hour-long bilateral meeting of Indian Prime Minister Narendra Modi and US President Joe Biden at White House – From 8.30 PM to 9.30 PM IST, September 24.
2. Four-hour-long QUAD leaders summit at White House hosted by US President Joe Biden – From 11.30 PM IST (Sept 24) to 3.30 AM IST (Sept 25).