WORLD
PM Modi's First In-Person Meet With US Prez Joe Biden Today, Afghan Crisis Likely On Agenda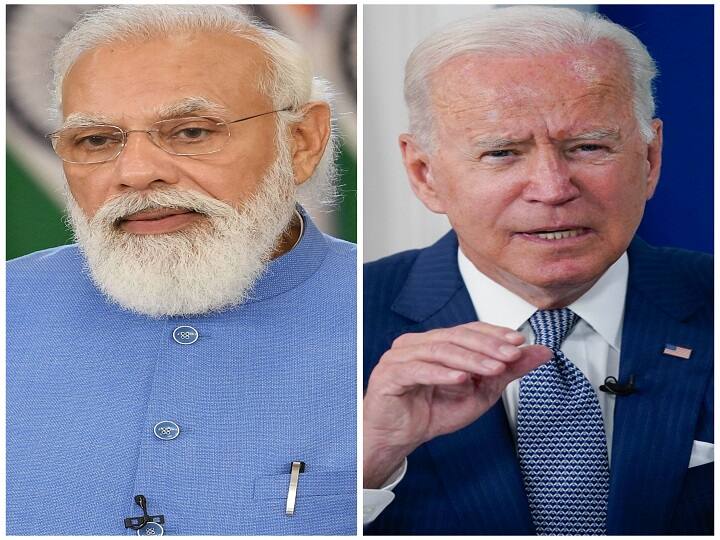 New Delhi: Prime Minister Narendra Modi is set to meet US President Joe Biden on Friday, and a discussion on the situation in Afghanistan under Taliban rule and Pakistan is likely to be on the agenda.
India is set to stress that legitimising the Taliban has gone against what was agreed upon during Doha talks, and what was expected after the UN Security Council's Resolution 2593, would not be good for the world in general.
ALSO READ | Modi US Visit: PM Meets Australian Counterpart Morrison In Washington Ahead Of Quad Summit
The UNSCR 2593 demands that Afghan soil should not be used in any way for terrorism, and also seeks an inclusive and negotiated settlement to the country's crisis.
Highly placed sources in the Modi government said it is confirmed that Modi and Biden will discuss the Afghanistan situation and the current issues of South Asia. They will also discuss how the Taliban has so far not lived up to the expectations set by the UNSCR 2593.
The sources said India will stress the fact that the way Afghanistan is being controlled from "outside" does not assure the international community.
India has already said that the world community's Afghanistan approach should be in line with the UNSCR 2593.
Official sources told ABP News that the ongoing rift between different Taliban factions and the increasing clout of a specific group cannot be overlooked. India will stress that the preference Sirajuddin Haqqani faction is getting and Pakistan's "control" over them is a matter of concern.
It may be mentioned that the Imran Khan government in Pakistan has strongly supported the return of the Taliban rule in Afghanistan, and is speaking out loud in favour of the Taliban getting recognition at the international level.  
Taliban leaders and Pakistan have been mounting press on the international community, especially the US and other western nations, to not only continue sending financial aid but also increase it.
ALSO READ | 'Bilateral Relationship Will Touch New Heights': PM Modi To US VP Kamala Harris, Indo-Pacific Region In Focus
The Taliban leaders also want access to the erstwhile Afghanistan government's international bank accounts.
But India and many other countries fear that the Taliban could use the foreign aid only to increase its powers and also help the terror outfits on Afghanistan soil. 
India, according to the sources, is specifically worried about the networks of terror outfits Jaish-e-Mohammed and Lashkar-e-Toiba with which the Taliban are said to have close ties. 
At Modi's meeting with Biden, India's emphasis would be to ensure the Taliban is made accountable to the UNSCR 2593 recommendations.
The sources said this should be the test for the Taliban to give them recognition because their 'government' as of now is neither inclusive nor has come to power in a democratic manner.