FOOD & RECIPES
This pomegranate lemonade is a healthy way to chill yourselves on a hot summer day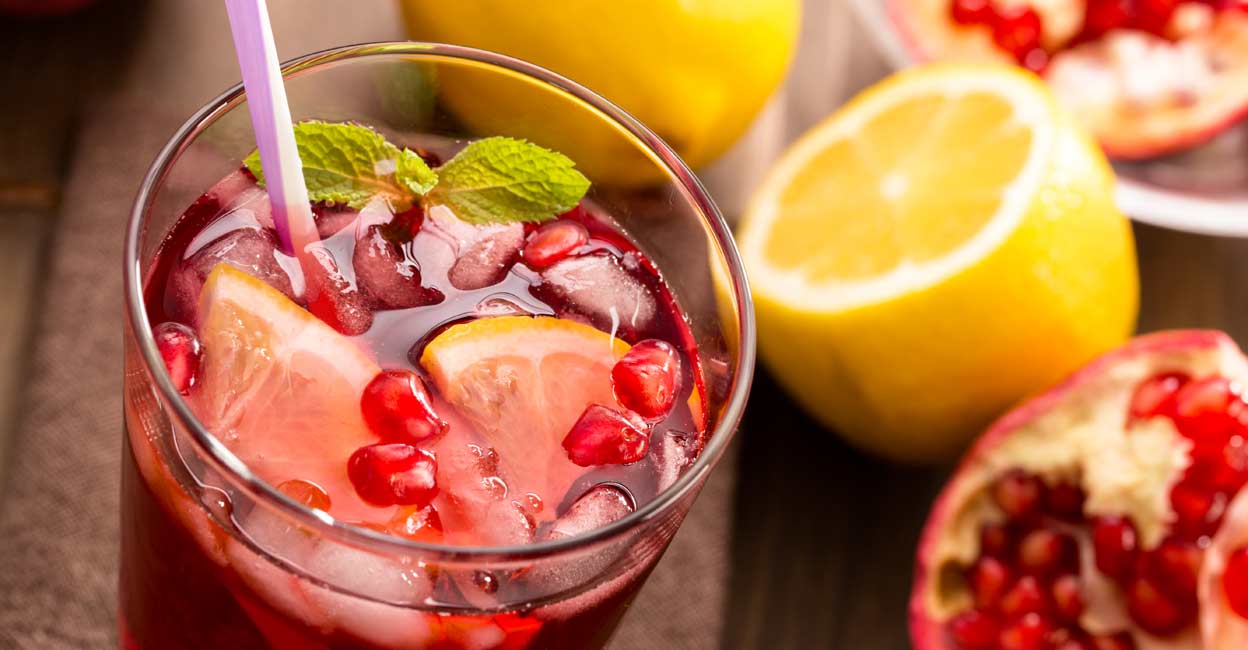 Tiny, ruby-like pomegranate arils have often found its place among the lists of healthiest fruits. Pomegranates are rich with antioxidants and flavonoids, both are known for preventing free radicals from damaging your cells. Juicing them up is an easy way to enjoy some of the health benefits of this delicious fruit while hydrating yourself.
This pomegranate lemonade is excellent immunity booster and instantly refreshes the body. Here is how to prepare it:
Ingredients
¼ tsp ginger
2 mint leaves
4 tbsp sugar
1 ½ tbsp lemon/lime juice
1 cup pomegranate juice
2 cups water
A small pinch of salt
Ice cubes as required
Preparation
Take ginger, mint leaves, sugar, lemon juice, water and salt in a mixer jar
Blend well
Strain this into a jar
Add the pomegranate juice
You could add ice cubes if required.