India
Potential fuels hydrogen enthusiasm | The Australian
Australia's hydrogen moment has been seized by its largest oil and gas companies, and also by its smallest, spurred on by Canberra's enthusiasm for so-called "blue" hydrogen and huge funding to back it up.
Hydrogen has been a government focus since 2018 but has ramped up in subsequent years thanks to huge potential demand from Australia's largest LNG customers, and the fuel's ability to ­decarbonise previously difficult industrial processes, such as steel making.
It can also potentially keep billions of dollars' worth of pipeline infrastructure in service, and be used as an alternative to battery-powered vehicles in a fuel cell.
"Blue" hydrogen is made using natural gas in a process known as "steam methane reforming".
For it to be zero-carbon, the CO2 resulting from the splitting of methane must be offset or sequestered, usually via carbon capture and storage.
Many other small-cap gas companies are also looking straight to "green" hydrogen, which uses renewable energy-powered electrolysis to split water into hydrogen and oxygen. It is a more expensive process, but completely carbon neutral.
Economies of scale are expected to bring costs down over time, in a similar way to solar energy's vastly improved economics over a decade.
The companies can roughly be split into those with some kind of competitive advantage and those whose main advantage seems to be enthusiasm for the industry's latest bandwagon.
ADX Energy is exploring using its reservoirs in the onshore Vienna Basin, Austria, to store hydrogen. Elixir Energy has suggested the wind resources in its 2.3 million-hectare (7 million acres) position in Mongolia's southern Gobi Desert could eventually power an electrolyser. It recently bought a Fulcrum 3D Sonic Detection and Ranging System, which can measure solar and wind resources.
Global Oil & Gas is headed down a different route and said in passing – after its acquisition of 20 per cent of Goshawk Energy – it may explore for hydrogen in its Georgina Basin acreage in the Northern Territory, which is better known for helium.
The scientific consensus has been that the universe's most abundant element does not occur naturally on Earth, but it has recently been found in Mali, Africa, and a Santos well in the Top End encountered small, non-commercial amounts some years ago.
Pure Hydrogen plans to use its existing coal seam gas acreage in Queensland, but has also indicated it could make "green" hydrogen from the produced water that is a by-product of coal seam gas ­development.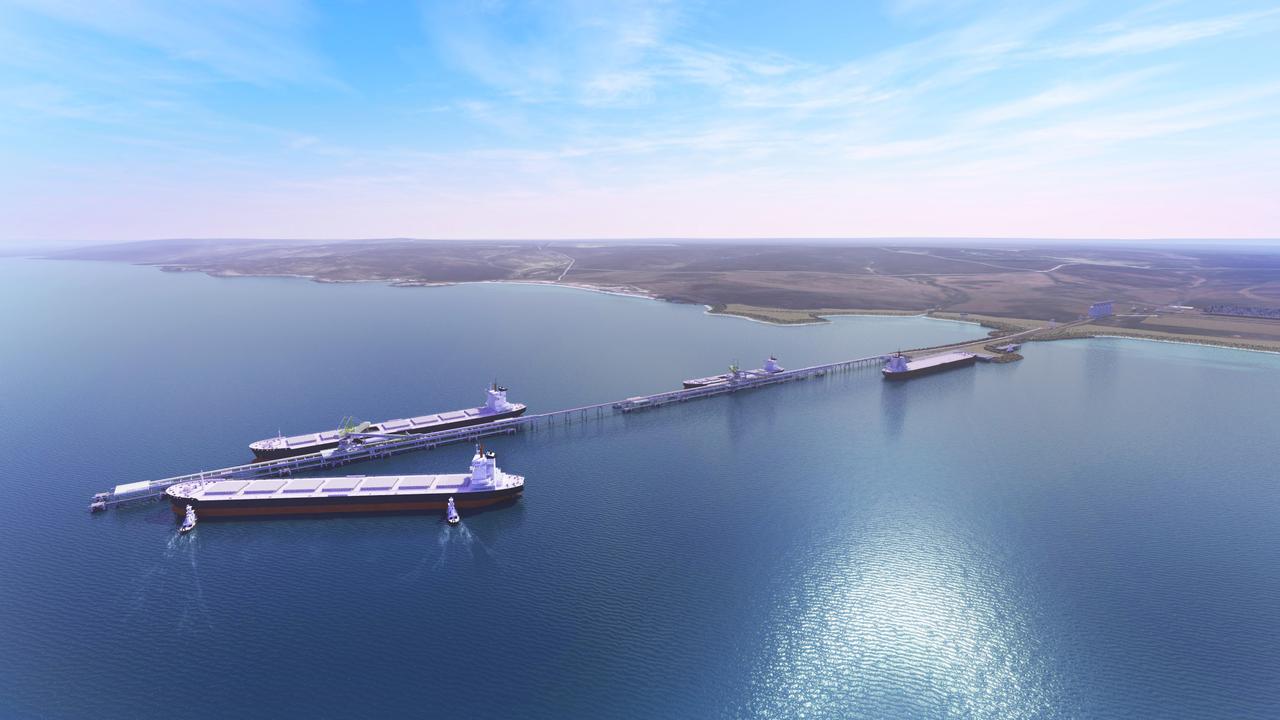 The water would need to undergo desalination, but the cost of that work is already baked into the economics of all CSG production under the existing legislation in Queensland.
Pure came about as the merger of Real Energy and Strata-X, which jointly bid for acreage in 2019, targeting the well-known Walloon Fairway. It has also suggested it will use methane pyrolysis, which does not create carbon. However, the method is nascent.
Pure has signed multiple MOUs with com­panies such as Hyzon to develop hydrogen refuelling stations.
Pilot Energy plans a feasibility study for offshore wind within its own offshore Perth Basin permits. The wind energy would be used to create hydrogen from both proximate gas resources and to power an electrolyser, making both blue and green forms of the zero-carbon gas. Chairman Brad Lingo – the founder of company DrillSearch and architect of the plan – calls it "aqua".
It would then be used in place of coking coal to make "green steel" from the midwest iron-ore ­resources.
The state government has a similar plan for the Oakajee iron-ore resource in the state's midwest.
For a company with a market cap smaller than house prices in better parts of Perth, it is an ambitious strategy, but one the market has not yet rewarded after its share purchase plan only saw $155,000 of $500,000 taken up.
Those who are better prepared already have markets and transport in mind. Hydrogen, when it is produced, is generally co-located with its end-point users, which are mainly oil refineries where it is used to strip out sulphur. Transport can, in theory, be via existing gas pipelines, which is being trialled in some states, or liquefaction; or it can be turned into ammonia, an option Fortescue's Future Fuels Initiative is looking at, as is Woodside in Tasmania.
Global Energy Ventures, meanwhile, has no plans to make the gas but is all about transport.
The company's primary focus has been on compressed natural gas. It has a patent and full certification for its CNG Optimum 200 ships, which can transport gas up to 2500km, but as yet no offtakers, which are needed to finance the ships' build.
Last year it announced it was to pursue designing compressed-hydrogen ships. Recent management changes have led to the architect of this new direction installed as company chief, while the founder, Maurice Brand, has taken a non-exec director role.
Then there are those, such as CSG developer Tlou in Botswana, who have simply advised the market it will look over future hydrogen opportunities.
Others with no competitive advantage from existing operations are switching into hydrogen via deals to "explore opportunities", such as Lion Energy, which produces 40 barrels of oil per day from a minority stake in an onshore Indonesian field, but plans to look at its potential in Queensland.
Its recent capital raise was successful and its share price rose fast enough for the ASX to issue a query in May.
The oil and gas industry has rushed to other types of energy with similar profiles before, such as South Australian geothermal energy last decade, but never with such government support both here and overseas.
Whether a small cap can successfully develop a new energy source and compete with the big end of town remains to be seen, but it won't be for lack of enthusiasm.
–
Helen Clark is chief editor of Energy News Bulletin, a twice-daily news service for Australia's energy industry.