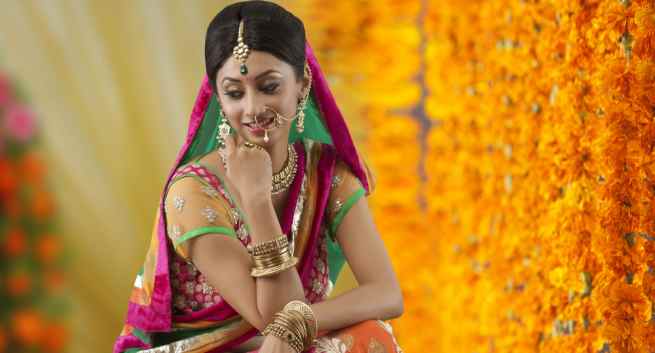 Clinical Nutritionist shares beauty routine for the pre-wedding guide.
Are you prepping for your D-day?Well, it can be exhilarating and stressful at the same time. You want the best of everything from location, decor, food, and wedding dress. So, why would you not wish to glow skin and lustrous hair on your big day? And the first step towards achieving glowing, supple skin and healthy, beautiful hair is incorporating a well-planned skincare and haircare routine. Clara Browell, Clinical Nutritionist at Swisse Wellness, shares a pre-wedding guide to the beauty routine.
Manage That Stress: With all the madness surrounding getting the perfect fit for your dress, you are bound to get stressed. First, however, ensure to keep stress at bay. Stress can cause your body to produce hormones that cause dry skin, acne, puffy eyes, and an overall dull complexion. You can de-stress by practising yoga or meditation, which can help your body relax and flush your worries away. Alternatively, you can go for long walks and get enough rest to reduce stress and anxiety. Finally, leave the stress to your friends, family, and possibly even the wedding planner.
Skincare Supplements: Diets can provide most nutrients, including vitamins, minerals, and probiotics. However, as you prepare for your big day, you may become overwhelmed, and your dietary options may occasionally fall short, despite your best efforts. Supplements can help in such a scenario. For example, you can add supplements rich in antioxidants such as vitamin C or are enriched with vitamins such as biotin, collagen, grapeseed and glutathione. These contribute to the radiance of your skin, making it soft and supple.
Keep Yourself Hydrated: You have probably heard a million times that water is a magical potion for your skin. From achieving a healthy glow, maintaining the pH balance, flushing out the toxins and reducing the signs of ageing, keeping yourself hydrated with a minimum of 8-12 glasses of water is the key. Make this a non-negotiable part of your skin-care routine. You can also drink coconut water. It is readily available with nutrients, making your hair and skin flawless. It is, indeed, an elixir for your skin.
Oil Your Hair Once A Week & Use Sulphate-Free Shampoo: The first step in your hair care regimen is a hair oil massage. This age-old trick has worked wonders for generations. A hair oil massage aids in the repair of lifeless tresses and stressed-out ends. A good oil massage is hugely beneficial to your scalp and hair. Of course, you can always choose a cold-pressed oil massage or carrier oil for specific hair issues.
Enough Sleep And A Healthy Diet: It would help if you ate a healthy, well-balanced diet. While spending considerable time planning every wedding detail, ensure the proper diet. It will provide essential vitamins and minerals to your skin and keep you fit and energised. With this, it is equally important to have enough sleep to avoid dark circles and help your body recover from all the stress and fatigue that comes with the wedding preparations.
Stay Away From Chemicals, Hair Colours: Chemicals, colours, and bleaches can damage your hair and sometimes even cause allergic reactions. So it is best to avoid them. If you want to cover up a few greys, choose natural or professional colours over boxed colours.
Hair Spa Treatments: Hair health is as important as skin health regarding wedding preparation. Hair spas have numerous advantages. First, it is a relaxing, calming, and self-pampering process that leaves your hair shining, voluminous, and healthy.
Total Wellness is now just a click away.
Follow us on
window.addEventListener('load', (event) => {
// $(document).ready(function(){
$('#commentbtn').on("click",function(){
(function(d, s, id) { var js, fjs = d.getElementsByTagName(s)[0]; if (d.getElementById(id)) return; js = d.createElement(s); js.id = id; js.src = "//connect.facebook.net/en_US/sdk.js#xfbml=1&version=v2.3"; fjs.parentNode.insertBefore(js, fjs);}(document, 'script', 'facebook-jssdk'));
$(".cmntbox").toggle();
});
// });
});