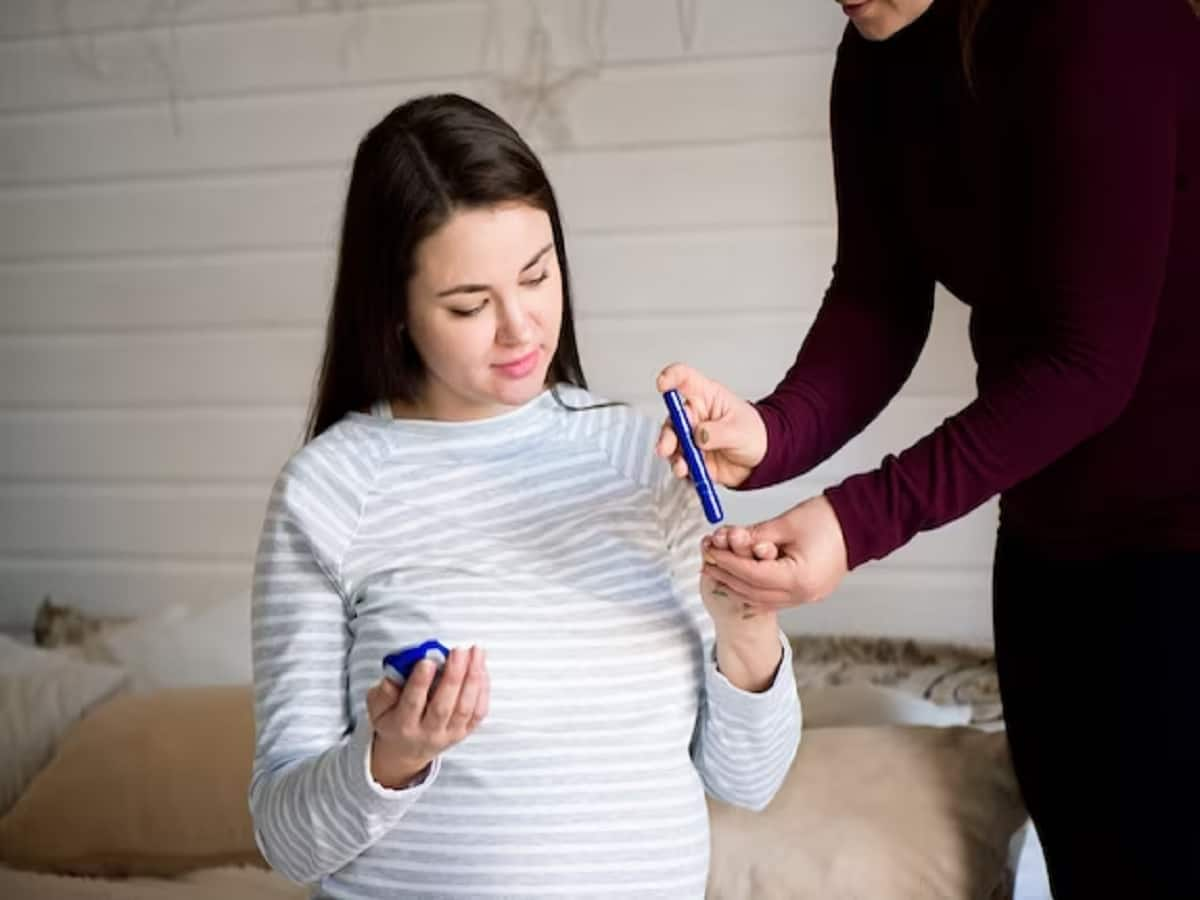 Uncontrolled diabetes can endanger both the mother and the child. What is the ideal glucose levels during pregnancy? How pregnant women can keep track of their glucose levels? Read on to find out
Diabetes has progressed from a lifestyle illness to a worldwide epidemic. According to the International Diabetes Federation (IDF), approximately 537 million individuals worldwide are affected by this disease. This figure is a rallying cry for increased understanding and care of this chronic illness. Diabetes patients require continuous monitoring, a lack of which might result in treatment delays and diabetes-related problems. High glucose levels during pregnancy can lead to serious complications for both the mother and the child.
Dr. Nirmala M, consultant-obstetrician, gynecologist, and fertility specialist, Motherhood Hospitals, Whitefield, Bengaluru, explains why continuous glucose monitoring is important during pregnancy.
Diabetes during pregnancy
In pregnancy, diabetes is related to congenital abnormalities, stillbirth, and miscarriage, all of which correlate with glycemia (the presence of glucose in the blood). While pregnancy provides joy and happiness, it also causes physical and hormonal changes in a woman's body. Gestational diabetes or inability to metabolise glucose is a worldwide condition that women may experience throughout pregnancy.
Gestational diabetes is a type of diabetes that can occur among a few pregnant women depending on various factors. It can begin as early as 24 weeks of pregnancy or as late as 28 weeks. It can be caused by a variety of factors, including advanced pregnancy age, polycystic ovarian disease, obesity, insulin sensitivity, or a family history of diabetes. Diabetes management during pregnancy is thus both difficult and necessary.
If untreated, gestational diabetes can endanger both the mother and the child. It can make the infant susceptible to respiratory problems, jaundice, low blood sugar levels, early birth, and even stillbirth. Infants who are exposed to uncontrolled diabetes in the womb have a higher chance of acquiring noncommunicable illnesses such as diabetes, obesity, and hypertension later in life.
Ideal glucose levels during pregnancy
Managing glucose levels is an important part of increasing the odds of a successful pregnancy and lowering the dangers to women and new-borns that arise from gestational diabetes. It is important that glucose levels are kept to normal or close to normal. As per expert guidelines for pregnant women, glucose levels should be less than 95 mg/dL before meals and overnight, and less than 140 mg/dL after meals.
How to keep track of your glucose levels
In that pursuit, technology has transformed the way physicians and patients manage diabetes. Technological advancements and game-changing inventions, such as continuous glucose monitoring (CGM), are making people's lives easier and better. Sensor-based technologies are now available to assist in the monitoring of glucose levels. Diabetes patients can wear a tiny sensor on their arm to scan and monitor their glucose levels numerous times each day without having to prick themselves. These gadgets enable patients to exchange real-time glucose data with their doctor, allowing doctors to make more educated decisions. This is extremely beneficial for people with a high pre-existing risk of diabetes, especially for women with type 1 diabetes who are thinking of having children.
CGM systems provide an enormous quantity of data. If your CGM device examines glucose every five minutes, you will receive around 288 glucose data points each day. This allows you to examine how your glucose levels change when you are less likely to check them, such as during sleep or after meals. Trends can also be seen throughout time. For example, glucose levels rise after specific meals. CGM can also help you avoid major health consequences caused by extremely low or extremely high glucose levels. You can improve your glucose levels if you wear the CGM regularly and use the information it offers to enhance your diabetes care. If you encounter any difficulties while using a CGM, seek advice from your healthcare provider.
Some studies have indicated that babies born to moms who use CGM have a lower risk of having unusually high birthweight and very low glucose levels after birth, as well as fewer admissions to neonatal critical care units and shorter baby hospital stays.
Many current recommendations recommend that pregnant women with type 1 diabetes (a genetic condition) use CGM to ensure a safe and healthy pregnancy. CGM is a gadget that can assist them in properly regulating glucose levels during pregnancy, leading to a successful and healthy birth of a healthy baby.
Total Wellness is now just a click away.
Follow us on
window.addEventListener('load', (event) => {
// $(document).ready(function(){
$('#commentbtn').on("click",function(){
(function(d, s, id) { var js, fjs = d.getElementsByTagName(s)[0]; if (d.getElementById(id)) return; js = d.createElement(s); js.id = id; js.src = "//connect.facebook.net/en_US/sdk.js#xfbml=1&version=v2.3"; fjs.parentNode.insertBefore(js, fjs);}(document, 'script', 'facebook-jssdk'));
$(".cmntbox").toggle();
});
// });
});