HEALTH & FITNESS
Preterm Birth Complications: Jaundice, Distressed Breathing Among Others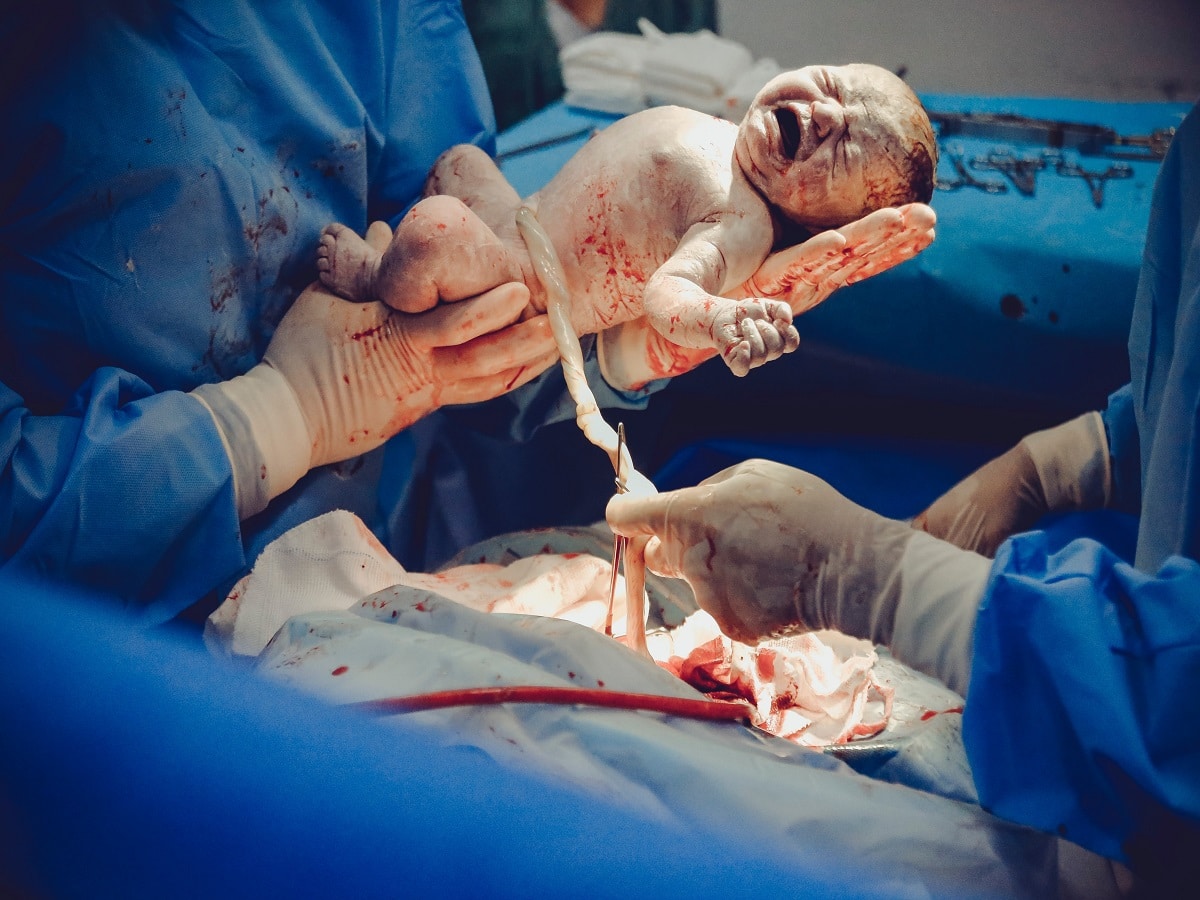 According to WHO, preterm birth complications are the leading cause of death among children under 5 years of age.
As per a recent UN report, India ranks among the top 5 countries having the highest rates of preterm births. The report shows that an estimated 13.4 million babies were born pre-term in 2020, with nearly 1 million dying from preterm complications. A typical pregnancy lasts about 40 weeks. Premature birth happens when an infant is born before 37 weeks of gestation.
As per studies, children who are born prematurely are at a high risk of stillbirth, neonatal death, and later childhood mortality. According to WHO, preterm birth complications are the leading cause of death among children under 5 years of age.
While some babies might go on to lead healthy lives, some might encounter serious medical complications and long-term health problems. As per reports, the advancement in the development of the Neonatal Intensive Care Unit (NICU) has improved the clinical outcomes of these babies and created hope for their survival and healthy lives.
Medical complications of premature births
Premature babies have a high risk of encountering medical complications after birth, the reason being their arrival much before the developmental cycle completed a circle. The following are some medical conditions that might affect the newborn.
Respiratory Distress Syndrome- Breathing problems in premature babies are due to an immature respiratory system. In this condition, there is harsh, irregular breathing due to the lack of a certain surfactant in the lungs that prevents them from collapsing. Some babies also go on to develop apnea where they can pause their breathing for at least 20 seconds. Many babies that develop respiratory complications are put on ventilators in the NICUs. If they are on the breathing assisting device for long, there are chances that they might develop lung infections. Sometimes, the lungs are too immature to withstand the pressure from the respirator.
Pneumonia- Complications with respiratory problems in premature babies can lead to pneumonia in some cases. It is an infection of the lungs and causes inflammation and breathing difficulties. Treatments usually include antibiotics and oxygen support. If left untreated, it can turn into deadly infections or sepsis or meningitis.
Neonatal Jaundice- Jaundice in newborns is common and usually harmless. The condition is caused by the build-up of bilirubin in the blood, a chemical associated with the break-down of blood cells. Babies have high levels of red blood cells which are broken down and replaced frequently. As per an estimate, 8 among 10 premature babies might develop the condition.
Infections- A premature baby can develop infections in any part of the body. The reason is a less developed immune system. Also, premature babies often require several medical procedures, including the insertion of intravenous (IV) lines, catheters, and breathing-assisting ventilators. Each time these devices are used, there is a chance of introducing bacteria, fungi, viruses and other pathogens into the baby's body.
Heart and brain problems- A premature baby can be affected by certain heart conditions like the failure to the closing of a duct that connects two major blood vessels of the heart. This can further cause more blood to be passed through the lungs and this can result in complications both in the heart and lungs. Premature babies can also have an intraventricular haemorrhage in the brain that can lead to bleeding (mild to severe).
Total Wellness is now just a click away.
Follow us on
window.addEventListener('load', (event) => {
// $(document).ready(function(){
$('#commentbtn').on("click",function(){
(function(d, s, id) { var js, fjs = d.getElementsByTagName(s)[0]; if (d.getElementById(id)) return; js = d.createElement(s); js.id = id; js.src = "//connect.facebook.net/en_US/sdk.js#xfbml=1&version=v2.3"; fjs.parentNode.insertBefore(js, fjs);}(document, 'script', 'facebook-jssdk'));
$(".cmntbox").toggle();
});
// });
});