CITIES
Talk of the town: 'I want Jaick to win but he may not win'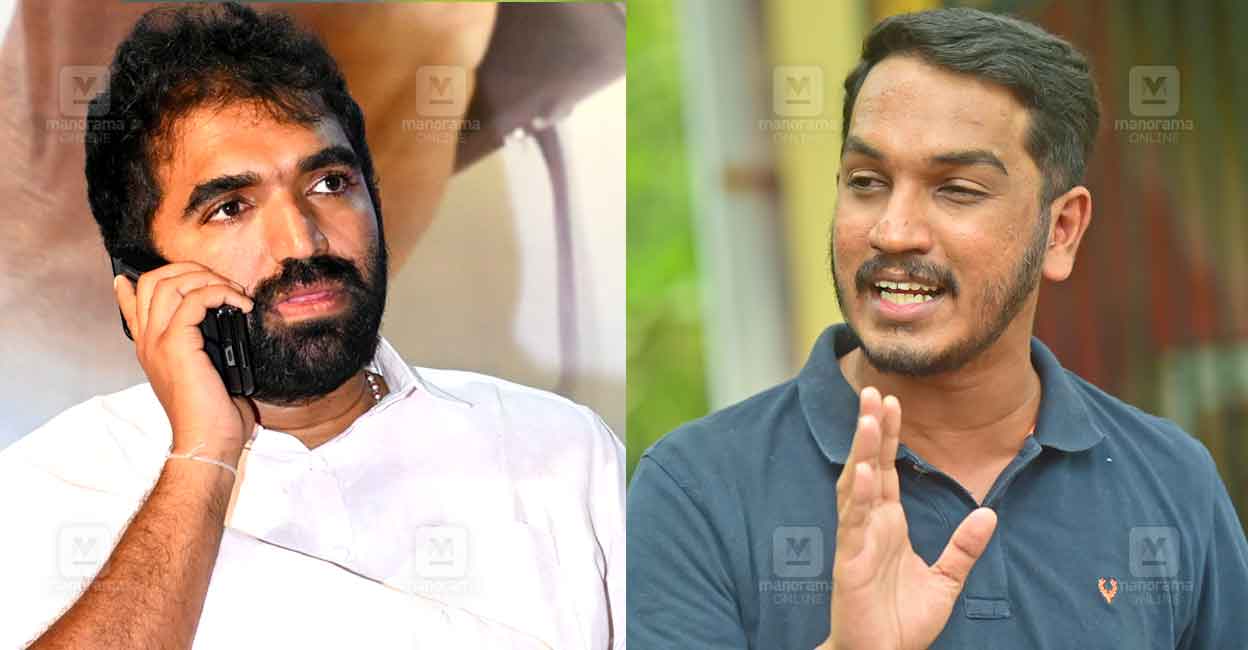 Kottayam: UDF candidate Chandy Oommen and his motorcade had just passed the narrow Narimattam Road in Thiruvanchoor, leaving behind a cloud of dust. Ten minutes after the din settled, Cherian N P alias Thambi (74) walked out with an umbrella in hand. 
He identified himself as a former Marxist. "Now I am busy with the charismatic prayer movement (of the Catholic Church)," he said.
When asked who is winning the byelection in Puthuppally, he had no doubt. "Jaick," he said, naming the LDF candidate Jaick C Thomas. "Chandy Oommen is still coming out of his father's shadows. Jaick was here raising people's issues and helping them for the past 10 years," he said.
What about Oommen Chandy's influence on his son Chandy Oommen? "Uppolam varumo uppilittathu?," was Thambi's terse reply. It can be loosely translated as 'can salt be replaced with something pickled in brine?' 
Narimattam Road, dug up to lay "Modi's pipeline" divides two grama panchayats. The east side of the road is Ayyarkunnam, controlled by the Congress-led UDF, and the west side is Manarcadu, controlled by the CPM-led LDF.
The two panchayats have dug up the road twice to lay two drinking water pipelines under the Union government's Jal Jeevan Mission. "One pipeline could have catered to residents living on both sides of the road," said Thambi. "Now the two panchayats are in a stand-off over who should asphalt the road," he said. The funny part is there is no water crisis in Ward 2 (Parambukara) of Manarcadu panchayat and Ward 14 (Niravupadikunnu) of Ayarkunnam panchayat.
Both the wards are with the BJP. Once they were bastions of the CPM, said Bijumon P, a former CPM worker now with the Congress. "Six years ago, around 100 CPM workers left the party and joined Congress protesting against the fascist line of the CPM," he said. 
Chandy Oommen's campaign vehicle was received with bursting crackers and loud sloganeering when it reached Parambukara next to Thiruvanchoor. It was one of the biggest receptions Oommen received during his tour of Manarcadu panchayat, where only five of the 17 wards are with the Congress. In contrast, 10 wards of the panchayats are with the CPM. The BJP has two.
Mother runs from hospital to meet Oommen
The UDF's campaign vehicle snaked through the narrow broken Kottamurry-Thandassery Road and pulled over in front of Ayyankali Memorial Library at Kottamurry. Oommen paid floral tributes to Ayyankali and invoked the social reformer and his father 'appa' in his short speech. 
Children craned their necks over the compound walls to get a glimpse of Oommen. Devika, a primary schoolgirl, and his brother jostled with a phone to capture the candidate. 
When asked if she was not a supporter of Jaick, Devika said: "No. We are for Chandy Oommen."
But the graffiti on her compound wall urged residents to vote for Jaick C Thomas. "That was painted by other people. I'm for Chandy Oommen," the girl said and shouted 'bye-bye' to draw her candidate's attention. She got a glance and a hand wave.
Mary Joseph (45) just managed to reach Kottamurry in time to meet Oommen. Her daughter was ill. "I admitted her to the hospital and came running to meet him," she said.
Trailing Jaick
"This is the third time I am seeking your mandate from Puthuppally. This time I am seeking votes to ensure drinking water for all," said LDF candidate Jaick C Thomas on his tour of Ayarkunnam. "When I raise the issue of drinking water, many will say it is a cliche," he said.
Drinking water is an issue in 2023, too, in Puthuppally, said Thomas. "Drinking water is not a Congress or Left issue. When I meet mothers and homemakers, they tell me to solve their drinking water problem when I win the election," he said. Puthuppally also needs motorable roads, he said.
Among the crowd listening to Thomas was P J Kuriakose (78), a Congress worker. "No government is serious in resolving the issues of the people. I have protested for eight years for water and to make the Ayarkunnam-Naduvellipally main road safe for people. I even got an order from the (State) Human Rights Commission directing the government to fix the road," he said.
The two-km stretch has seven bends and frequently sees accidents and traffic jams. When Oommen Chandy was the chief minister, he laid the foundation stone for a bypass road that would skip Manarcadu and Kidangoor. "But nothing happened," he said.
Oommen Chandy lacked the political will to go ahead with the bypass, said K Chandrasekharan, a CPM worker. "The bypass would have upset the traders of Vayarkunnam," he said.
Sabu P D alias Das, another CPM worker and auto driver, said Oommen Chandy could not insist with landowners to give up land. "That was not his nature. He even forgave those who attacked him in Kannur," he said. But Sabu wished the constituency had better roads. "The axle of my auto is gone," he said.
K V Joseph, who used to run buses, kept mum in front of Sabu. After he left, Joseph said he was a member of Kerala Congress. "Our party is with the LDF but I will be voting for Chandy Oommen. This Sabu will also vote for Chandy Oommen," he said, and laughed out loud. "We are all touched by Oommen Chandy. His son will outperform him," said Joseph.
Another Kerala Congress (M) worker said his party had around 160 votes in Kidangoor. "Around 60 people always voted for the Congress. The rest of the 100 may also vote for the Congress this time," he said.
Jose, who runs a flour mill on Nedumkari-Naruvellipally Road, said he was irked with the panchayat and the Congress MLA Oommen Chandy for not asphalting the road. "I have fallen from my scooter twice and hurt my legs," said Jose in his 60s.
He said Chandy Oommen is riding on the sympathy wave after his father's death. "But I earnestly want Jaick to win. But he may not win because of the sympathy wave," he said.
Even if Chandy Oommen wins this time, he will have to slog the next two years to retain this seat. "There won't be any sympathy for him in 2026," said Jose.